ES Thursday 11-7-13
numbers I am watching....I thing we need to watch that swing low from overnight near 68.75 - 69.50......that may be first possible support and more important that the 70.50 number......also we have 71.75 attracting all the overnight volume....above there is the 74.25 - 75.25......further up is 80.50... a weekly R2 number


below key area will be the bell edge at 66.50 and 64.25 as the center....


here is the video...

runners clipped...congrats to sellers inside the bell
hopefully some can see how they did that...it was like a work of art...
tryingto buy the 66.50 and 64.50..use 68.25 as a target
going light on the 66.25..they way they are rejecting YD highs makes me think they want that 64.50.. and better to keep it small here
just for fun... i didnt even count this before my trade cause i trade proj, not the cycles...
Click image for original size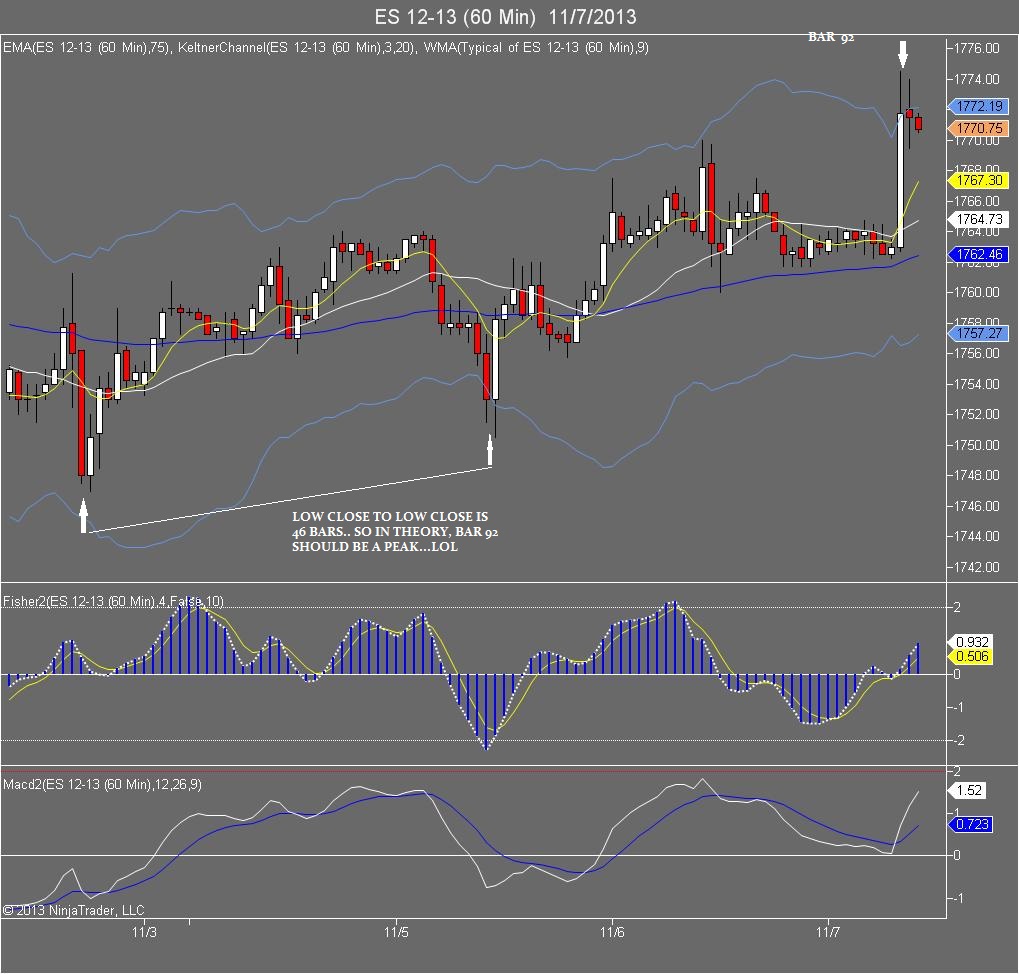 ..
kool, that's 46 bars on the 60 minute
RTH
chart !
I wonder now if the Bradley turn date is going to be a High ???
going to take two more small tries in the 64.50 - 66.25 zone.....target is
single prints
at 68 area and near other bell edge