ES Monday 2-10-14
Usually strength on a Friday spills over to monday at least early on...so i will be trying to buy breaks early ....My first support/Interest zone is 88.25 - 89.50.......then under there it gets a bit more complex as we have a zone of singles but the lower edge of those singles is at 86 ( current
O/N
low is here too) but then right under there is 83.50 - 84.50...now if you look at 84.50 on a regular 30 minute chart you will notice that those are actually
single prints
too...my
mp
chart or data isn't picking those up for some reason perhaps somebody can confirm that for me...look how "J" period low gets back and matches "F" period high...we can confirm this by looking at the
volume profile
on the chart too.... so That zone we would have to take multiple tries and multiple areas...not a favorite thing to do but we may need to be aggressive if they push out the
O/N
low today before taking out Fridays highs..
above fridays highs we have an old
O/N
vpoc
/
poc
area at 97.25 and there is a
gap
in the data left over at 97.25 too...so that is a better sell zone today if they can tag it...
I didn't mark fridays
VPOC
on my chart today as that is a better target and I just don't like where it falls...but somebody will be watching it....
all the overnight was short so if we combine that with the strength concept we may get a good long trade today in our 90 minute window
here are some charts...note how many areas are the same areas from other days too...those will make the best numbers
Click image for original size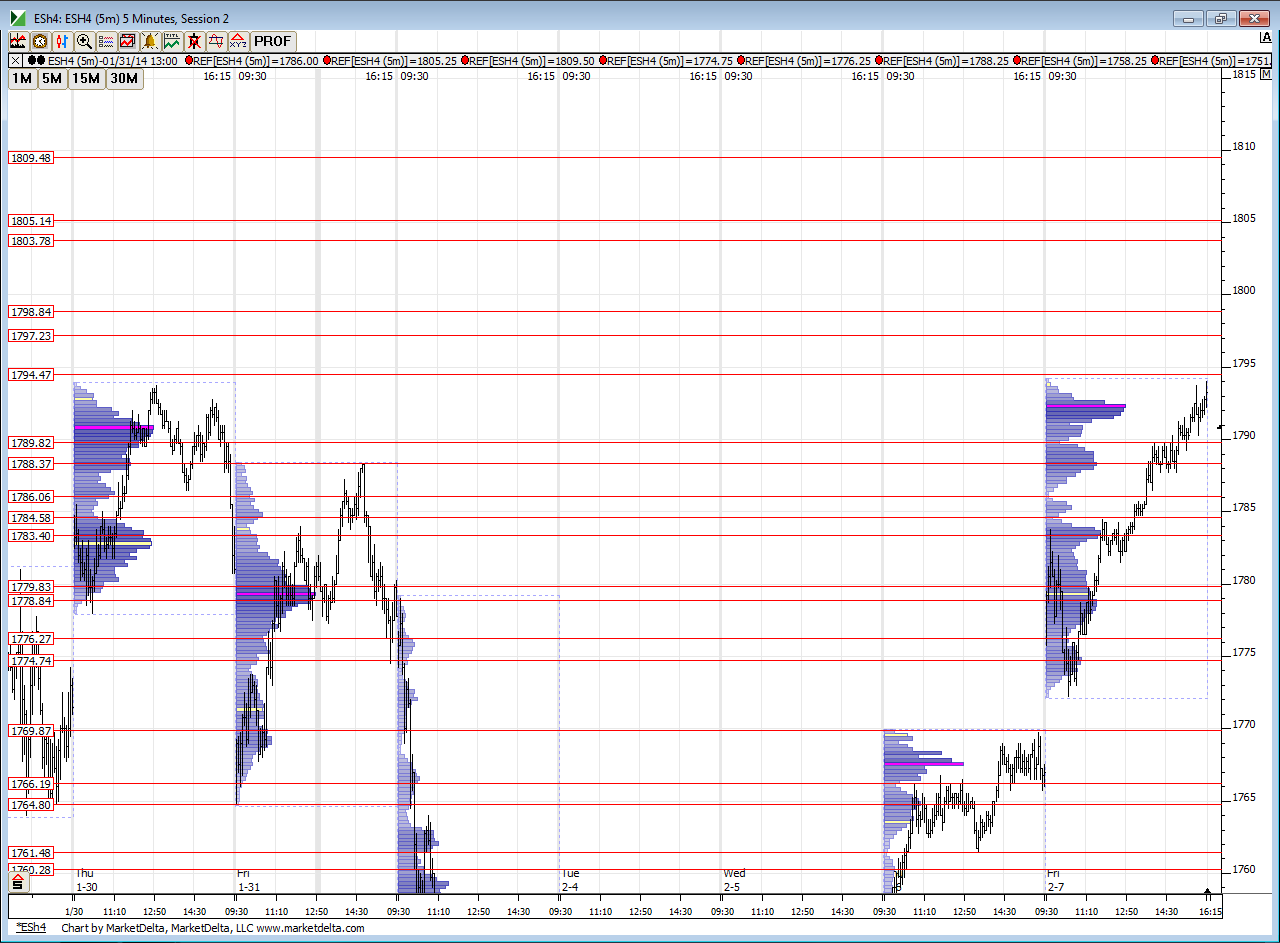 Click image for original size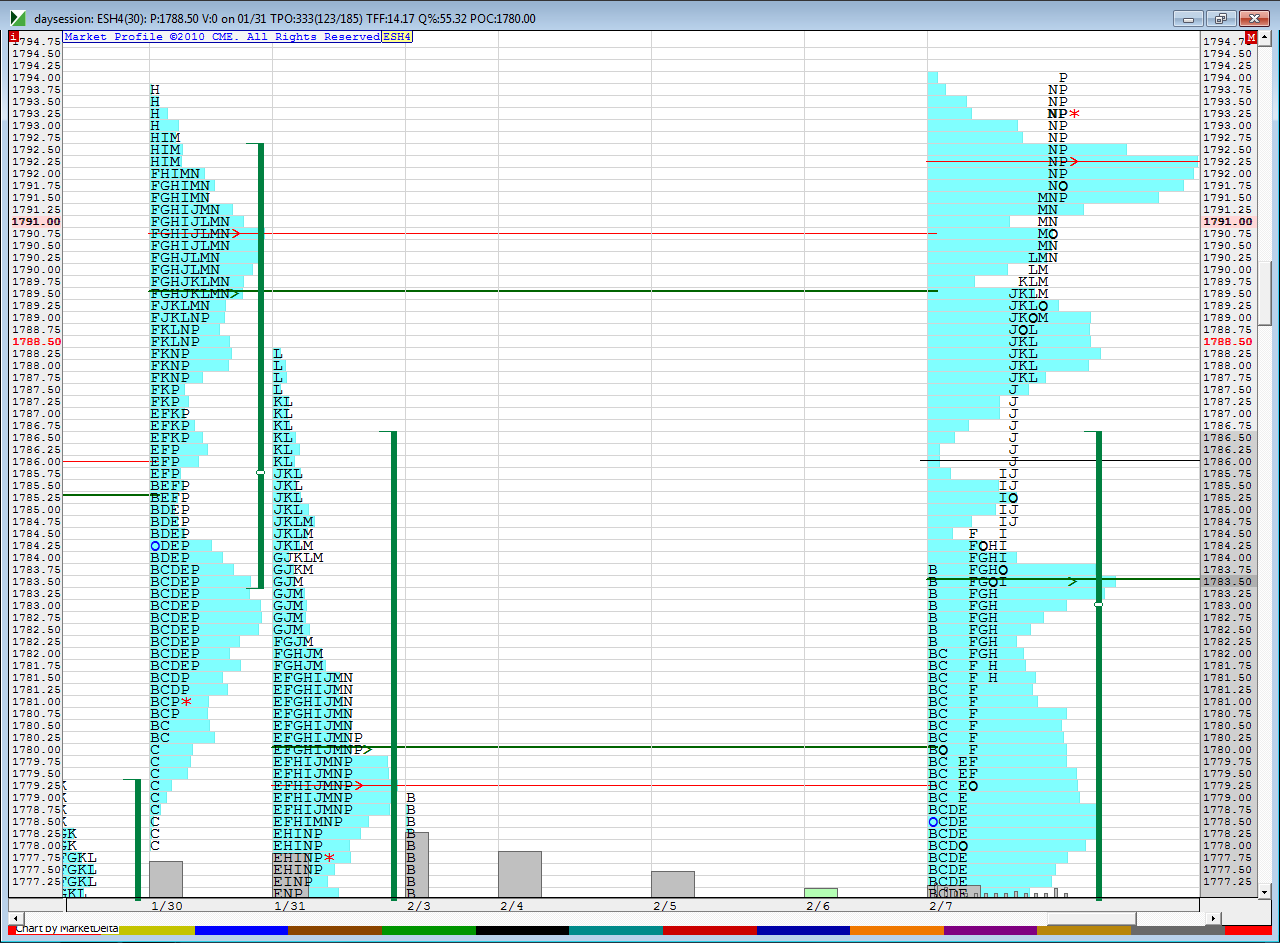 I took two long trades......both hit first target ...on first campaign my runners got stopped out at 89.75....I took next long after I saw that 88.25 ( part of our zone) firm up.. got filled at 89.25 long...took the 91.25 again and then
gap
fill...I got stopped on runners at 91.75...after the
gap
fill.......no way to stay out of the noise...
Originally posted by bkay59

I have a question, when you have time, Did you go flat and re-enter? or did you hold some runners throughout? Thanks

Thanks, I appreciate the response. Nice job
i don't see any reason yet that they shouldn't go get Fridays highs and the
O/N
highs...obviously our first key zone needs to hold but I can't find any entry in the middle of the developing range of today..I guess some are buying developing
vpoc
...
Bruce, I just can't see how you found that 89 entry. Could you please explain it to me? Thanks much!
it's always interesting when you get a
gap
fill...often you will see a reaction in the opposite direction but that isn't predictable enough to use...today it seems as though all of us longs where selling to exit so it dropped down after
gap
fill....that wasn't real selling in hindsght...not planning on doing anything unless I see them get down under 87..ideally near the On low or up at 97.25....
they are trying to form a buying tail...any long players certainly wouldn't want that to get erased...
are you talking about how I established the zone from friday or actually how or why I took the long once it hit the zone ??
here is the overnight but far right is todays developing profile...look at overnight
vpoc
...red line at 89.50...also look at fridays profile and the 4 by 4 at the "M" period
Originally posted by ackwired

Bruce, I just can't see how you found that 89 entry. Could you please explain it to me? Thanks much!

Click image for original size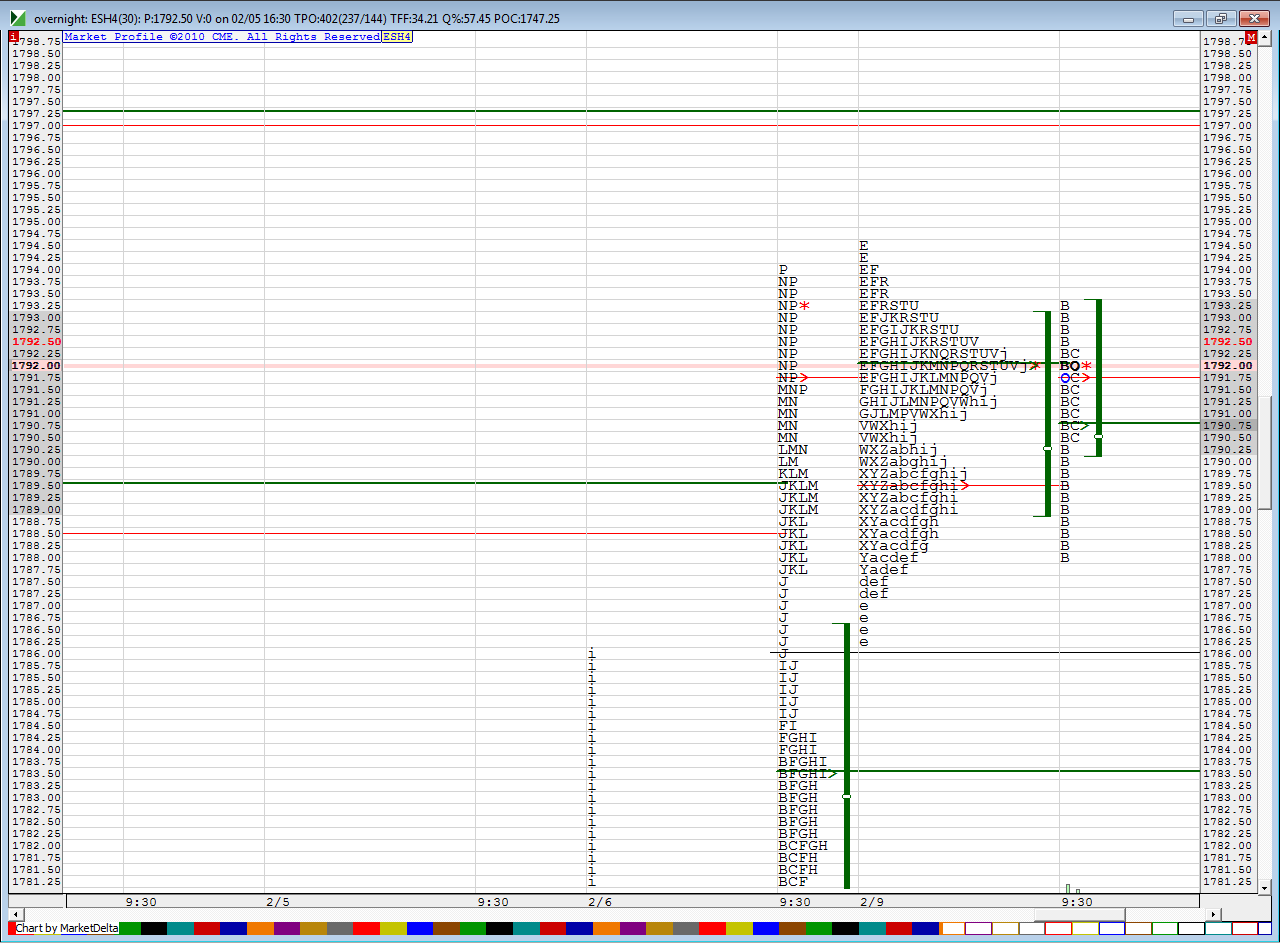 Very nice, Bruce. Thanks so much!
u r welcome..notice that the 4 by 4 formed at an old
POC
( green line that got extended from the left side)..many of your best areas will have formed because of something that happened from a previous session too....so notice also that the 88.25 is nothing more than the high of 1-31 day session...the zones are all about ranges and value
very cool how Fridays
VA high
was right in those
single prints
...that also matched 12-31
VA high
...I'm not convinced that this is the low though because our 88.25 - 89.50 may turn into resistance.... didn't trade it but hope it keeps going up for those who are on it
Great posts and plan for a choppy Monday morning Bruce.... always fantastic reading your basic assessments and plans..