ES Tuesday 6-17-14
The numbers I am using as of 8:30 Monday night...I plan to review in the morning once we have Overnight trading winding down...

coming out heavy at 28.50..that is the
pivot point
today and
poc
form YD etc
here is a picture of volume at 30.50 ...the 3 bars on the right are
vpoc
and 30 minute bars just from today
Click image for original size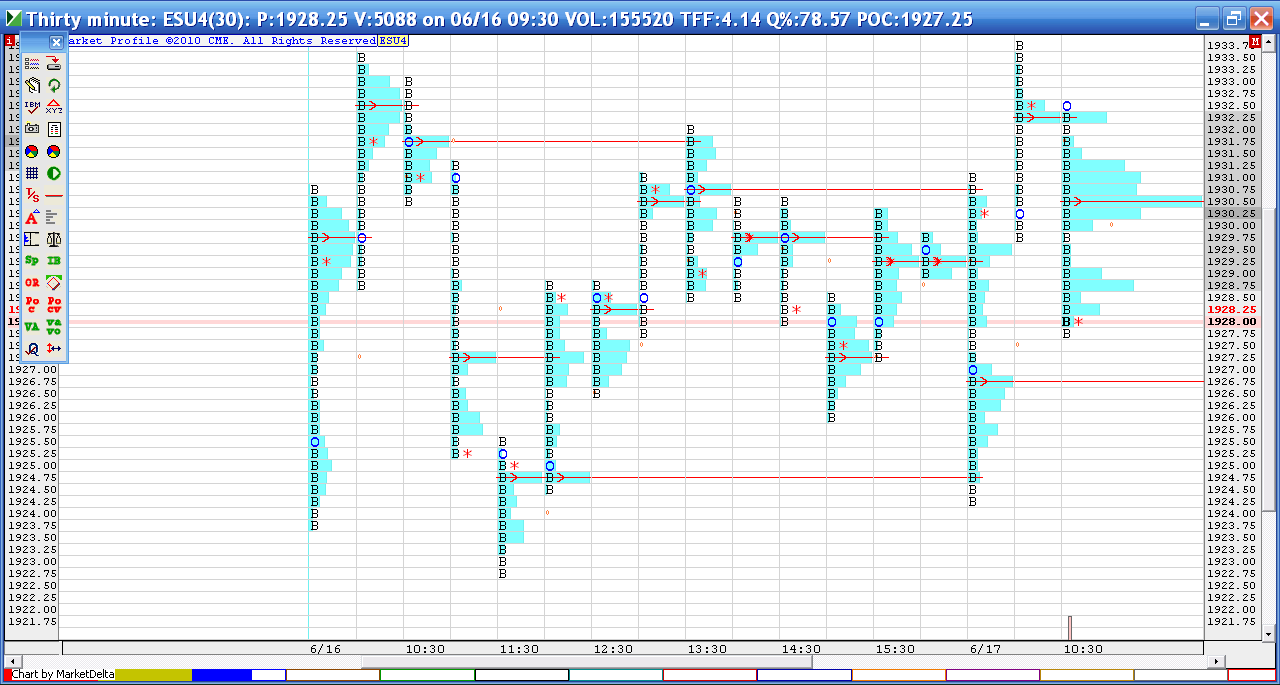 I wonder if the opening swing high 1927.50 will hold in here??
I see where the Volume build up in the first 10 minutes or so after the open at 1926.50 has supported prices in here.
My guess would be we haven't seen the last of 2850 today, just a matter of how far we stray from it.

On the 3100 short, small and tight, see how well they keep respecting YD
VA
. Only looking for 2900
I'll get taken out above the 11:00 am high
Because
O/N
low /
O/N
high have not been taken out yet, I still think
O/N
high @ 1935.00 is likely to be taken out.
2 pm closing bar's low never traded back to close of 1:30 bar...so
gap
in data there...but we all know how we can be tortured to fill those....fed announcment tomorrow