ES Friday 12-19-14
here are support and resistence and zones...also the greenies magnets......REMEMBER : the Overnight midpoint was not hit in Thursdays day session .....strong probabilities we will hit Thursdays Overnight midpoint in Fridays day session.....less than 3% chance of it not printing
Click image for original size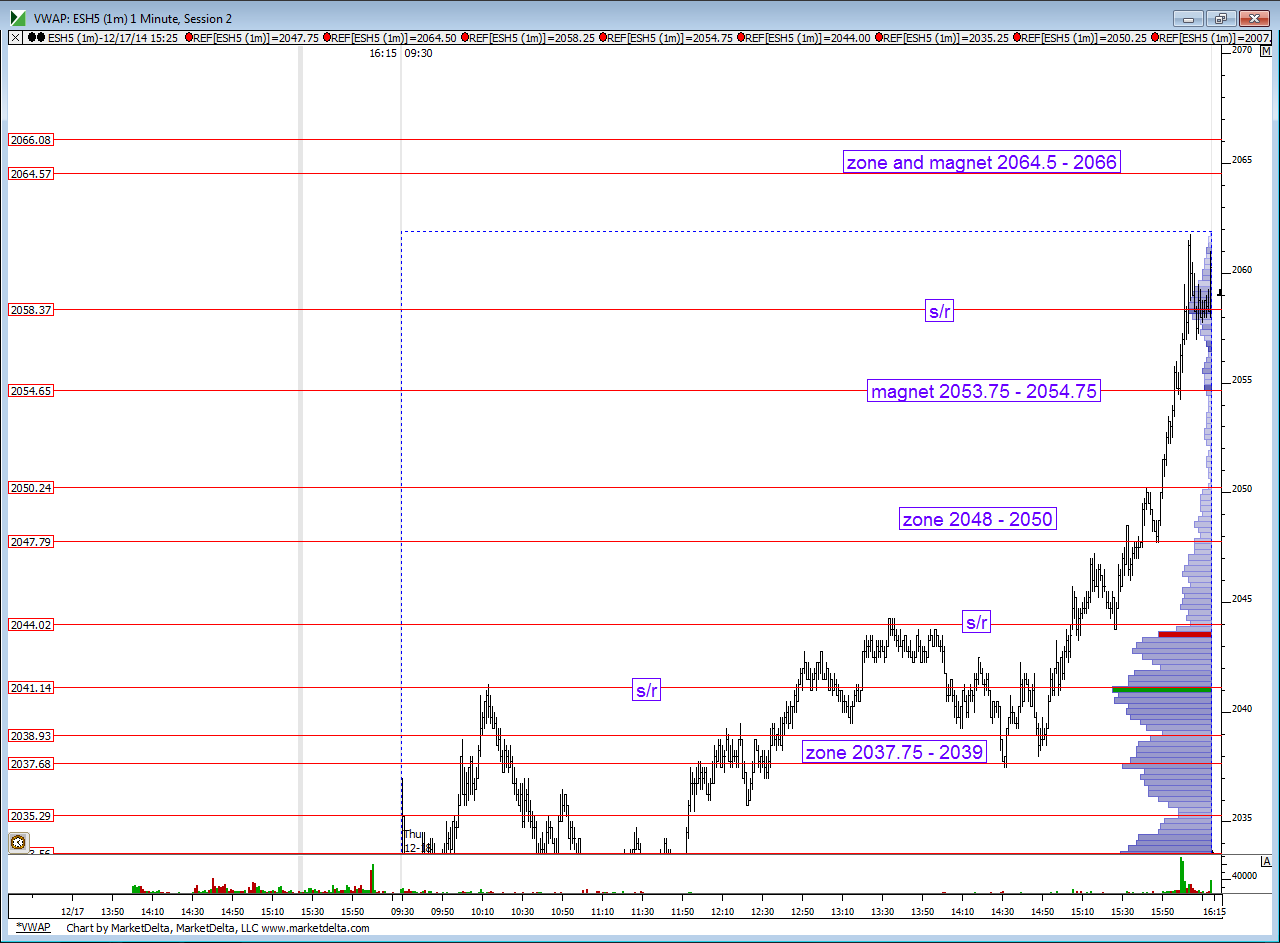 Bruce, is the overnight mid-point statistic something you have compiled over time or is it something you have learned from someone else?
I worked on it with someone else from the forum so it was a joint effort. I don't think either of us would want or need to take complete credit for that effort but no doubt they did more of the statistical work. I helped ramble about ideas and got data but he took it much further and made the data more usable and runs all sorts of cool stats...I'm just a grunt trader !!!
The picture he sends me is of Gene Wilder from " Young Frankenstein" - a very sharp guy..here he is !
Click image for original size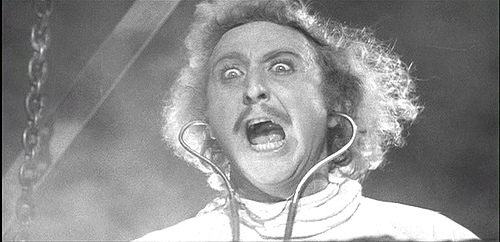 Does anyone know how to plot more than 1 week's worth of VPS indicator in
MarketDelta
? i can only plot the 7 days worth and nothing before that. I will also check with the support desk but thought i would ask here in case anyone knew how to do it.
I am trying to get historical
VPOC
data on 30-min bars but this is preventing me from getting it.
currently long 62, looking for 66.
62 was a point where we were seeing some resistance in
O/N
I know I should have not taken the
O/N
trade and waited till
RTH
as advised by Bruce but I thought this was a good place to get in
FYI, i have all the data I need and should be able to provide it to everyone sometime this weekend.
Paul, I should have your data available by the weekend too.
Curious to know what all the statistics have to say.
This will only be for the Dec 14 and Mar 15 contracts. Based on what we see, I will go back and look at more as needed
out at 66. will look again as needed
coming out heavy at YD highs