ES Friday 12-19-14
here are support and resistence and zones...also the greenies magnets......REMEMBER : the Overnight midpoint was not hit in Thursdays day session .....strong probabilities we will hit Thursdays Overnight midpoint in Fridays day session.....less than 3% chance of it not printing
Click image for original size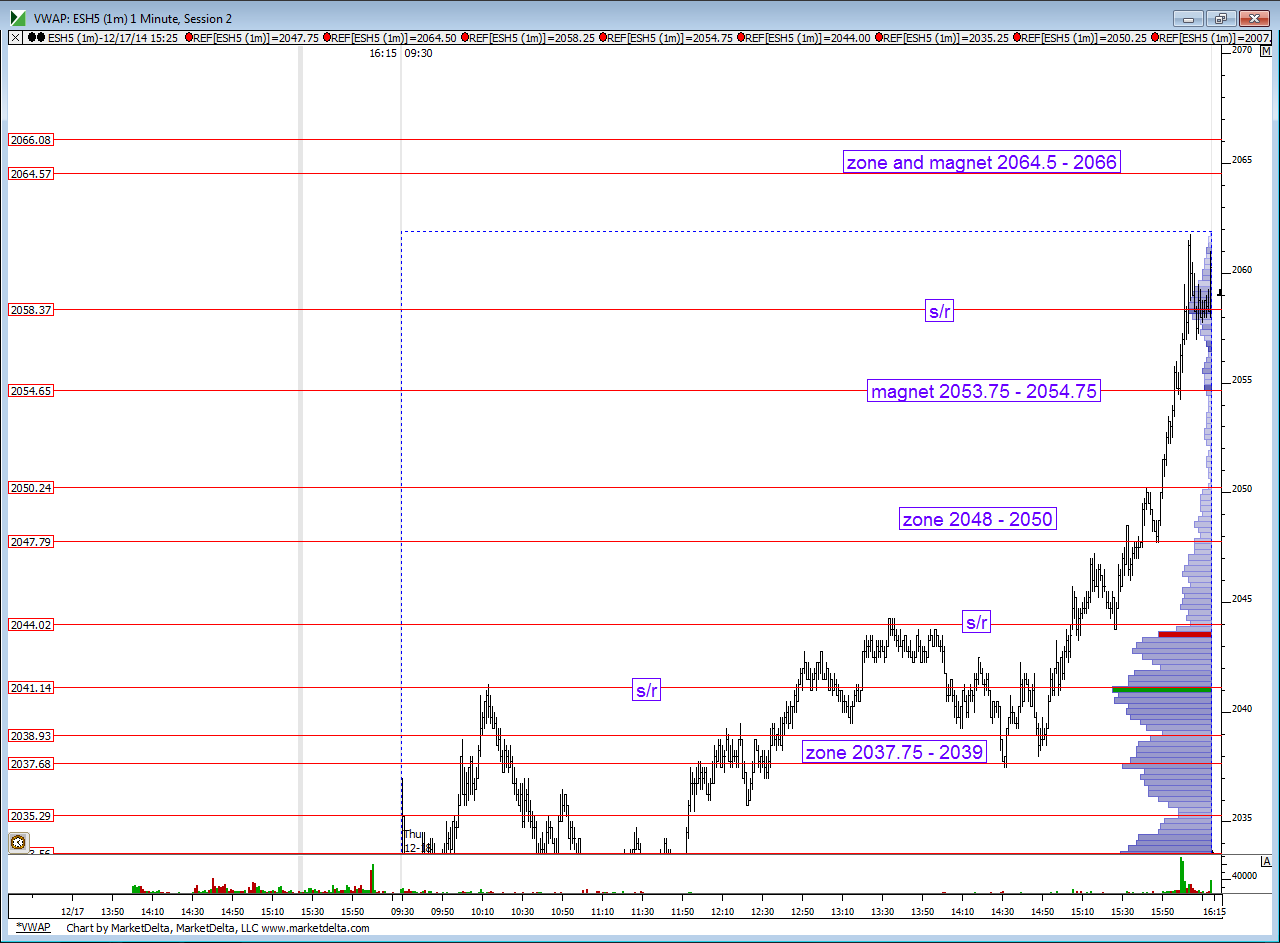 if we can't get over 58.50 and quick we run the chance of this flipping over down to next zone at 53.75 - 54.75...hope not
seems to be holding up so far. i am still flat. again, could not get in because i was indecisive
taking something at 59.50 just in case....not sure we have a good low and we are still so far above YD value......now we need to get out of YD
rth
high...no confidence in midpoint retest yet
long 58.5. lets see if i regret this one.
out at 61.25 ahead of YD
RTH
highs. it was as if Santa himself came and gave that massive push!
30-min
VPOC
tested..... also keep in mind that i am only trading a single contract. if i were trading more, i would have left a runner for YD high and then for
O/N
mid point
that 62.5 proving to be resistance again. lets see if we can breakthrough it. if we do, then 66 is a real possibilty soon
only today Daddy wolf ...LOL....just covered last at 66.25....the midpoint !!!!!!