ES Friday 1-16-15
Here are the bands for today. We hit the lower 1
SD
band based on 365 days YD
Click image for original size

thanks Bruce. good stuff as always. i have been running out bad highs/lows on the 5-min bars the last couple of days and they have been pretty decent
Bruce, i see some singles left behind in that red circled area and they came back to get them. do you think that is pretty typical as well? that they would run out those singles? again, that might not work in a trending market but in a market that is slow as it is right now, do you think there were good odds on them running it out? thanks.
Click image for original size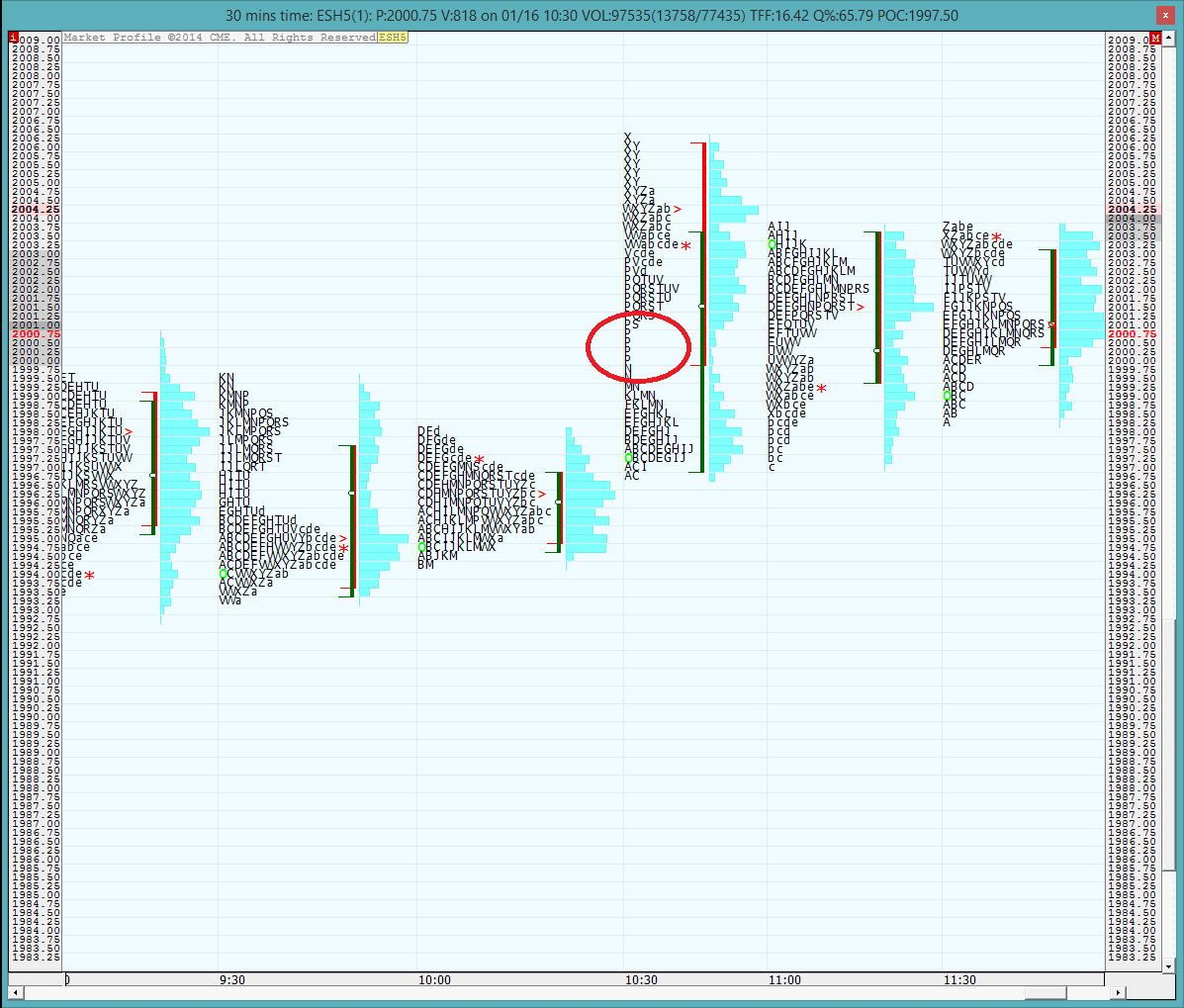 yes those are the breakout points....that is why i mentioned the 2000.50 off the 2003.50 - 2005.50......u got it !!!!!
if they resolve this 2000.50 then we have a shot at getting back to 94-95 again...still lots to clean up down below...just not sure they can do it late on a friday
they have bad lows at 99.5 on the 5-min bar and i bet they at least go get those
this market has done nothing except stay inside the 30 minute bar that started at 12;30.......one big bracket
well i am out of here. hope everyone has a great weekend. see you all on Monday
how we look when I merge all the bars that started at 12.30....so 2002 seems to be the line to beat now
Click image for original size