ES Friday 2-13-2015
Bands for the day. The daily 0.5 band is at 91.25, weekly 1 band is at 91.75, daily R1 is at 89.5 and weekly R1 is at 90. So a lot of confluence from 90 to 92
Click image for original size

Greenies on the radar

87/88
84.25
76.75
62
52
49
40
37/35
Thursday's value was clearly higher than that of Wednesday. It was another
low volume
day with not much conviction in either direction. The market just crawled it's way up towards the all time highs without any real new money coming in. There were a couple of opportunities to buy pull-backs during the day but apart from that we simply one-time framed up for the majority of the day. Also of note was that they were unable to close the
gap
-up today and were unable to even make a feeble attempt at it.
They will most likely get the all time highs on Friday because it is so close and then possibly make a run towards the 2100 level. It should be interesting to see if that brings by any new money either in the form of buyers or sellers. So far the market has rallied ~100 points (~5%) in 9 trading sessions so that is rather remarkable in itself. Will the market run out of steam or was the pause in action over the last couple of days enough?
We have one final
POC
left at 86.25 on the upside and a very poor high at 88.75.
We shall see how the overnight plays out and firm up a plan tomorrow. I am going to try to trade so we shall see how that goes.
these
O/N
levels do not give me a warm fuzzy. i might wait until the open plays out before doing anything because if we open at 88.75, then who knows what will happen
we did not get the
O/N
mid pt YD so there is a high likelyhood of getting it today. it currently sits at 85.5
starting sells at 87.75 in on.....ON midpoint is ultimate target today...i like 88m - 89.50 and then 92 - 94 for short side today.....
secondary target for today is 83 - 84
a lot of volume came in at 84 towards the close making it YD's
VPOC
Originally posted by BruceM

secondary target for today is 83 - 84

in
RTh
I will sell above 87.50 and higher as long as On midpoint hasn't printed first...YD high goes with Midpoint so great odds of the retest
today I have patience but only on two runners at the end.......it becomes more like gambling at that point.....for those interested...82.75 was lowest time price that was in between bell curves on yesterday's
RTH
chart ......to confim you could have also noticed Greenies in your On chart before todays market opened..here are two pics
Click image for original size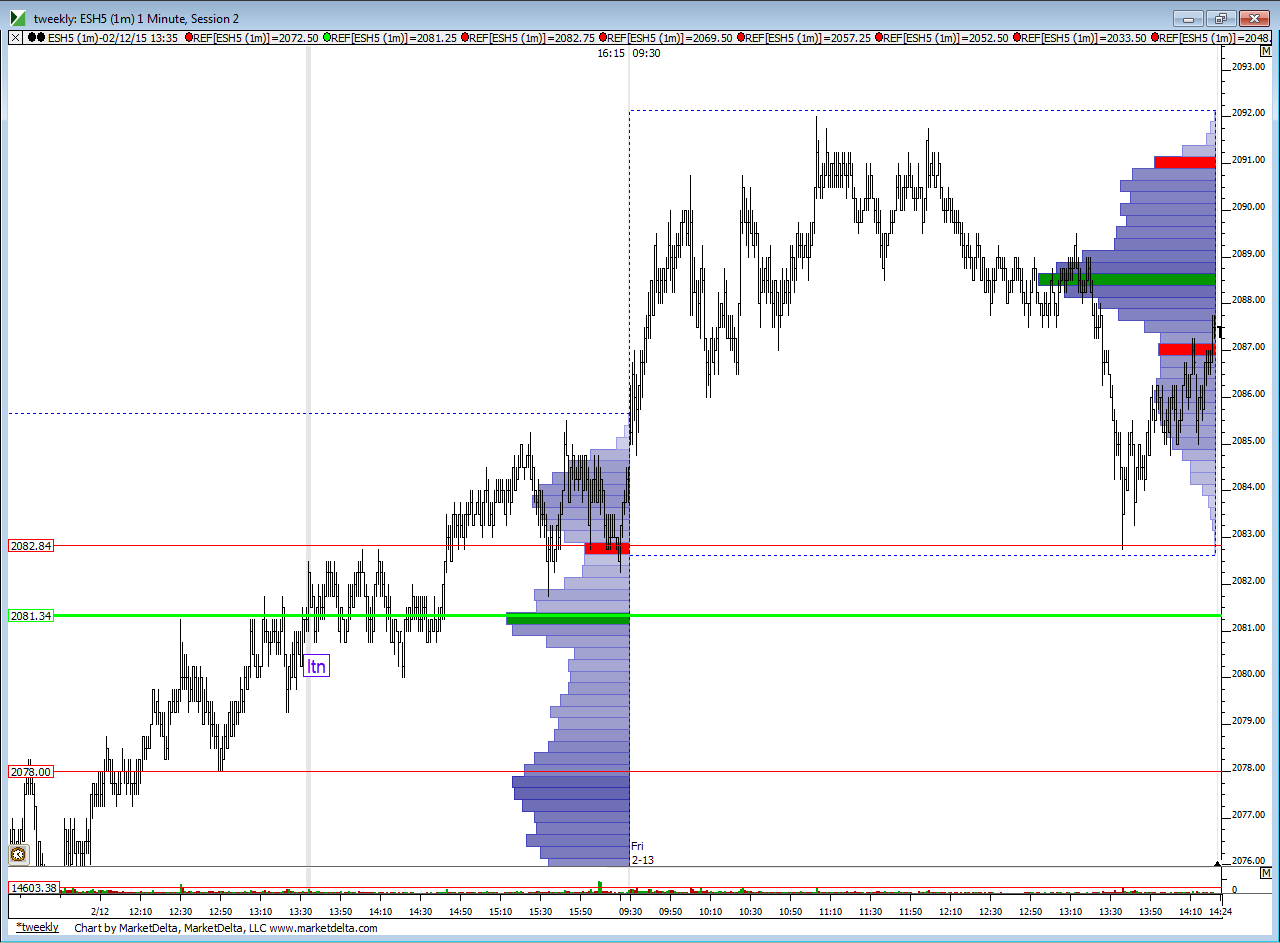 Click image for original size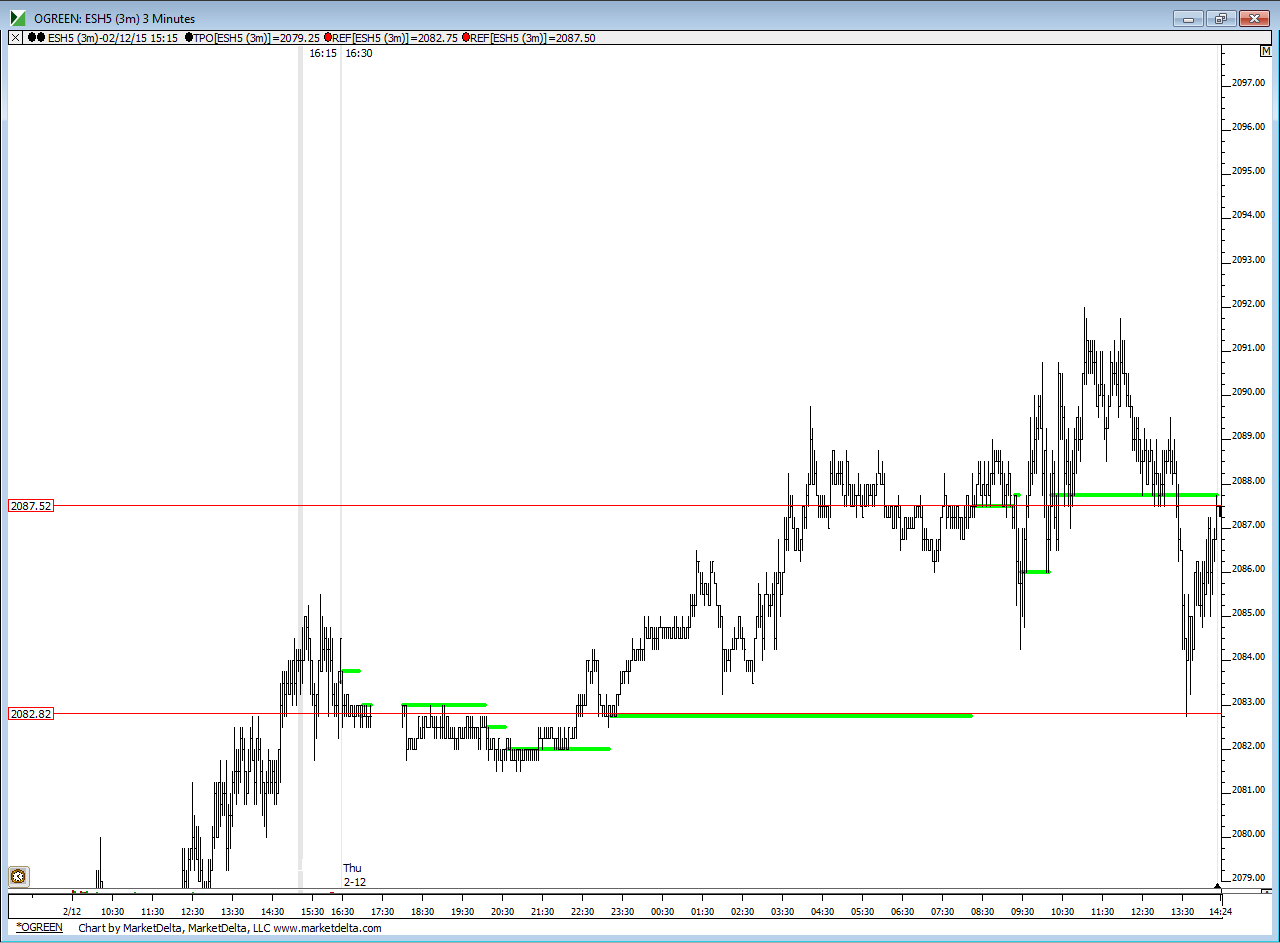 my "LTN" label should be up at 82.75.......so chart has it's label in the wrong spot