ES Monday 3-16-15
Bands for the day. Good luck to all.
Click image for original size

Last week's low is poor so there is a good chance it gets taken out this week (not 100% sure but simply a high probability). Also the market is pretty thin at levels below 2030 based on the weeks of 2/9 and 2/2 so there is a chance that the break could be significant to the downside during the upcoming week.
Feb
VPOC
/
POC
: 2083.5
March
POC
/
VPOC
: 2038.5/39
Weekly
VPOC
: 2109
Weekly
POC
: 2097.5
All time high: 2117.75
Greenies:
2058
2052.25
2050.5
2036
2029.25
2022.75
needs to start dropping or I need to be more aggressive on covering some of this.....scale it back so the loss doesn't pile up and can clear head for this zone....that way I can work the 66.75 you see on above chart better
don't like how they blew through 61.75........I couldn't take longs with that happening anyway...so working hard now ....65 - 68 has lots of numbers...I took losses at 64 and am working hard now at 66 shorts and prepared to go into 68 if needed...
taking HTN at 64.50....need to cleanup some of the loss of last campaign..ideally want to see the push back under 62 to make up for last campaign loss and make the combination of these last two
fades
positive $$$$...still a good day but not a GREAT day anymore...LOL!
plan is to keep selling into sell 66 - 68 and use that 64.50 as first target.....while runners keep trying for under that 62.......will watch for singles on Break of
Ib
high if it happens
taking 64.50 again......sorry but can't trade and post each one of these...just too much......but u can see the lines from 3- 9 and see todays developing HTN
cash is up almost full sd on the DAY ..so if they can roll it over this would be a good spot
I sold the 2105 call and bought 2110 call just in case .......85 % chance it expires
Out of the money
how this week is stacking up against last week......we blew through a spot that we spent no time last week and have
single prints
this week in the same area.....I marked off the levels that really need to be filled in.......It's just a matter of WHEN will they fill it in
Click image for original size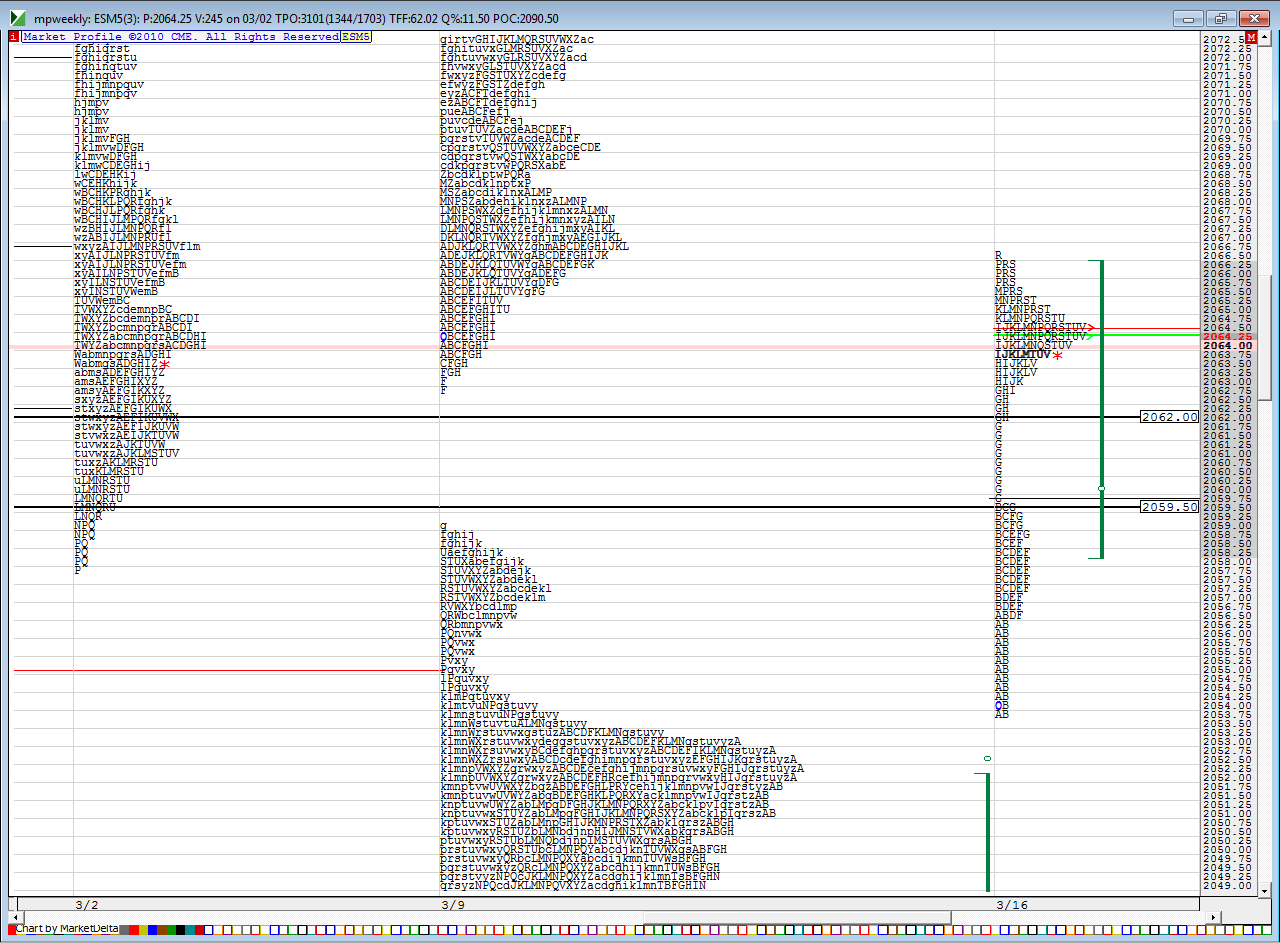 A little recap of today and last night.
I went long at -5 from Friday's close.
I went long off 53 retest of swing high and roughly +10 from Friday close.
No
gap
fill in 1st 5M, took the break of that long until +5 off the open and then went short.
A quick, good day.
Hope all banked some green today.