ES Thursday 9-3-15
Good evening to all. We spent a majority of the day within Tuesday's range but a late day breakout to the upside meant we closed outside of it. The close was pretty close to the 1950.5 level we were originally tracking so that is something to be noted. The question from a slightly larger point of view is that was 1992 a lower high or was 1899 a higher low. That could potentially tell us whether the market moves back down or up. So I am going to look for how the market reacts around 1992 and 1899 moving forward to understand if we are going to be making new lows or not.
Greenies: 1894, 1922/24, 1930, 1969.5, 1979, 1995, 2014.25, 2053.25, 2077.75
Click image for original size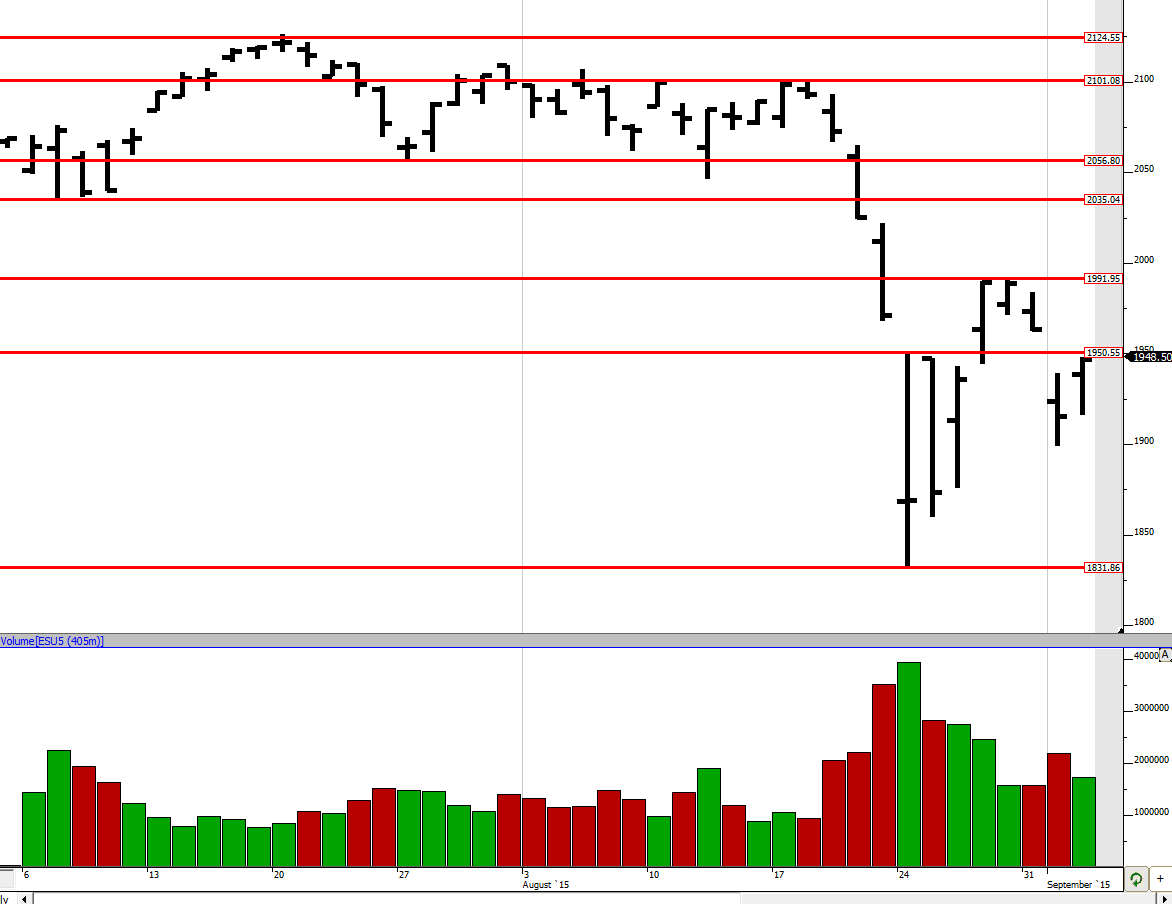 Profile:
As noted earlier we stayed within 9/1's range all day until the late day breakout in the M and N periods. The buying tail at the lower end is technically fine but it does not look pretty. Today again we closed far from the
VPOC
with those
single prints
in the M period from 1939.25 to 1943.5. Those could be taken out tomorrow depending on how the
O/N
plays out and where we open. The
gap
between 1943 and 1944.25 from 8/27 was closed but the
gap
to 8/31 is yet to be fully closed until 1962.25. Let us see how tomorrow and the rest of the week plays out until the long weekend.
Click image for original size
Looking at the
split
profile we can see the weak low formed with the E and F period lows. That coupled with the fact that they are only 3
ticks
above the day's low gives me low confidence in that low holding up. But we shall see how that is carried forward. Sometimes it can take a while for those to be cleaned up. We can see how the day was largely a balancing day until the last 45 minutes where it seemed like there was some short covering and stop hunting going on.
Click image for original size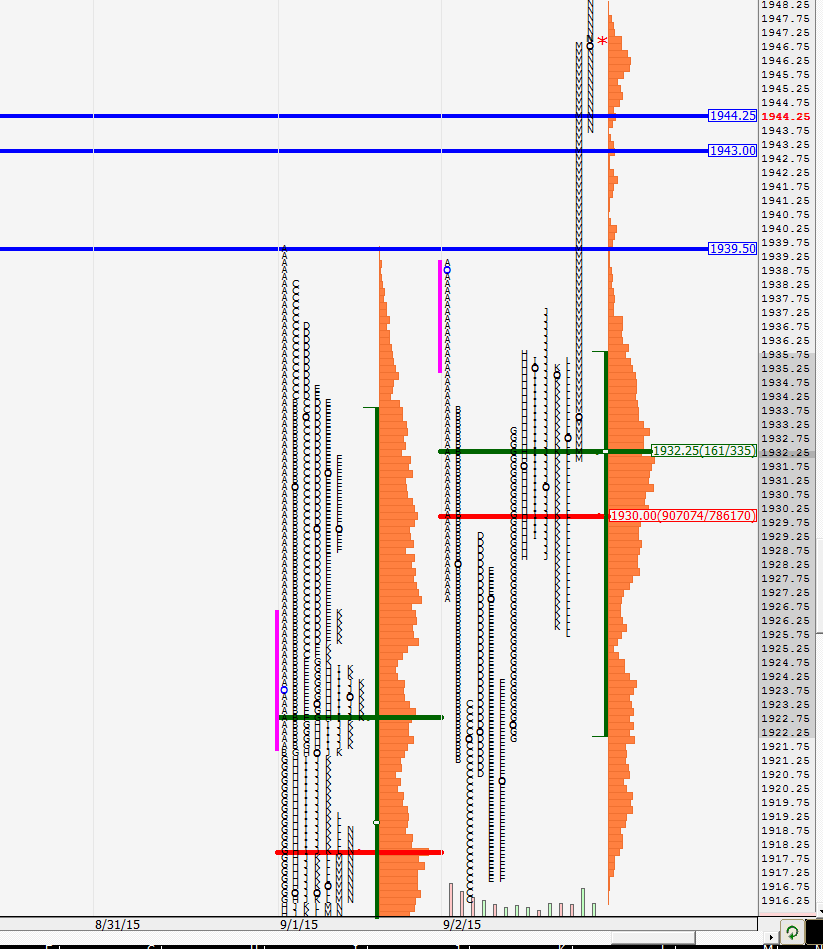 We shall see how the
O/N
action is in absence of the Chinese markets which are off for holidays the rest of the week. Jobless claims report tomorrow at 8:30 am could provide a catalyst so be aware of that. Good evening to all.
needless to say that everything is to be taken with a large pinch of salt. we are simply talking probabilities here!
Originally posted by jimk

NK thank you for warning !

i think folks will be jostling for position and some might be closing them before end of the day. so it could be a sign of things to come.
I am out tomorrow and on Monday so see you all on Tuesday. Have a good long weekend to all!
what happened to BruceM ? not trading any more ?
kool!!! you are back! glad to see you again and hope to see you posting regularly again! welcome back