ES-8-19-08
I'm going to wait for the opening range. Prices are trying to trade beneathe oversold levels of the envelope, it's going nowhere with oversold
divergence
in the stochastic, and the trendline is almost buying resistance. Something's got to give and I'm not going to be on the wrong end of it. I wont be on any end of it.
One thing you have to keep in mind as well that these osc. have to be taken with a grain of salt at times because we have had the tightest range in a while which will tend to throw off the osc. We are going to
gap
below a 6day bracketed market in the
ES
, thats bound to give oversold signals at first.
Seems that if the envelope wasn't there we'ed be a lot lower, someone with some big money defently using these channles. Noticed how it followed the lower band down yesterday making only 2-3 point bounces...
a couple of nice little
gaps
in the overnight data...75 being the first when the reports hit...FYIW
my concern is that 64 area form last week...strong magnet and that would push us 5 points below s1...so that may be the better long....
additional concern is that the high volume came in on the up bar....I would prefer to see it on a down bar for a long trade....
One bull trendline is lost. Possible bounce at 65.50 from the entire bull run line.
Click image for original size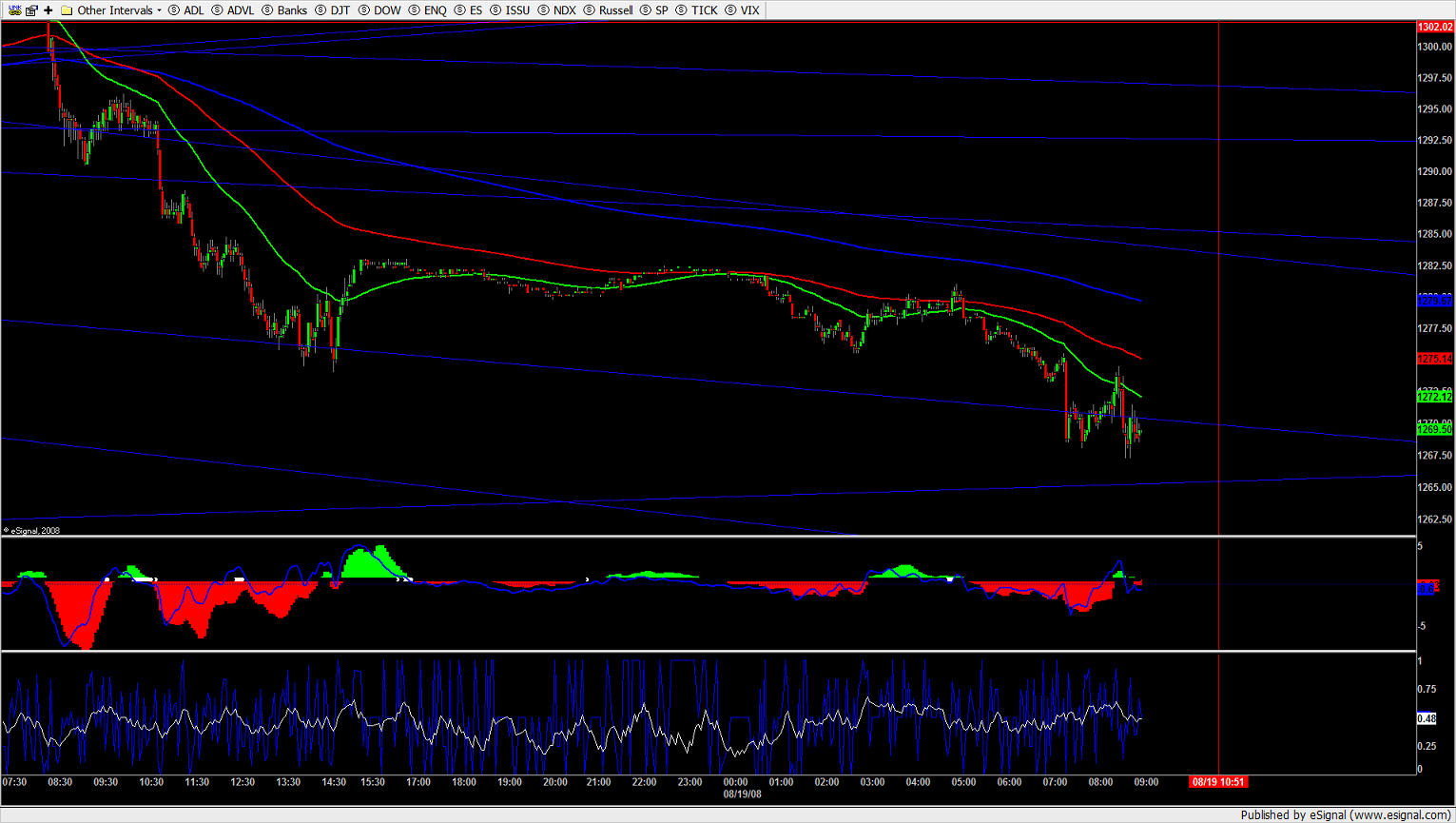 Click image for original size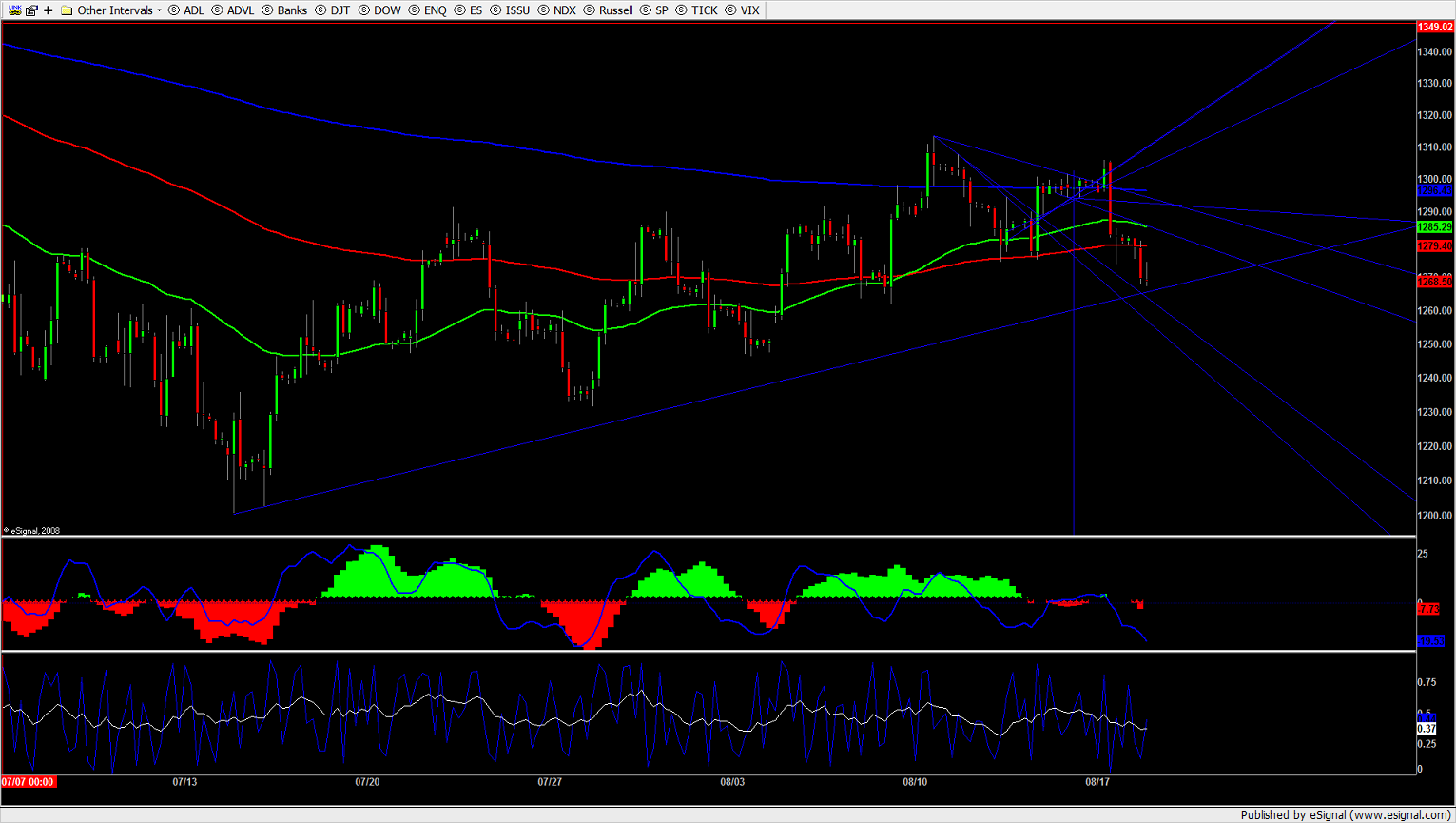 we open in the 71 area and close in the 68.50 area...not much selling in the day session...interesting indeed....