ES-8-19-08
Anyone ever thought to draw trend lines and channels on
RSI
? Works really good on the 30min. Not a stand alone but WOW really complements my trading style. Often breaks the channel or trend line before the
ES
breaks...I'll post some charts later.
no markets can traverse ( in this case trade above) there high volume bars so you on the easier side SPQR......as I type
NQ
is getting above it's high volume...so be careful....you know the drill ..I like to "wrassle" Gators most days....lol..lots of bite today.....
quote:

---

Originally posted by SPQR

Fuel short. Hanging tough.


---
I have an article by Thom Hartle using
RSI
trendline breaks...cool stuff..but It would be great to have some charts for reference....I'll look for it when I have more time
quote:

---

Originally posted by CharterJoe

Anyone ever thought to draw trend lines and channels on RSI? Works really good on the 30min. Not a stand alone but WOW really complements my trading style. Often breaks the channel or trend line before the ES breaks...I'll post some charts later.


---
just covered my long from 1263.25 at 1268.25. nice win...up 10.75 handles for the day. Too bad i only had one contract.
That was the most asinine work for 6 handles I've ever seen. I'm targeting 57 for the next pony show and then it's all she wrote. I'm keeping 66 no matter the tricks.

Have a good one guys.
I know you guys think I'm off my rocker, and no one to include me knows why I care so much explaining myself, especially considering my calls of late, but chasing this dead bull all the way to rock bottom from here on out is going to blow accounts.
We're in a tight rage chop decidely down from here on into overnight ending in what promises to be more than just a whimper from auction participants.
This ain't going to be pretty.
BTW, do you like my channel work?
Click image for original size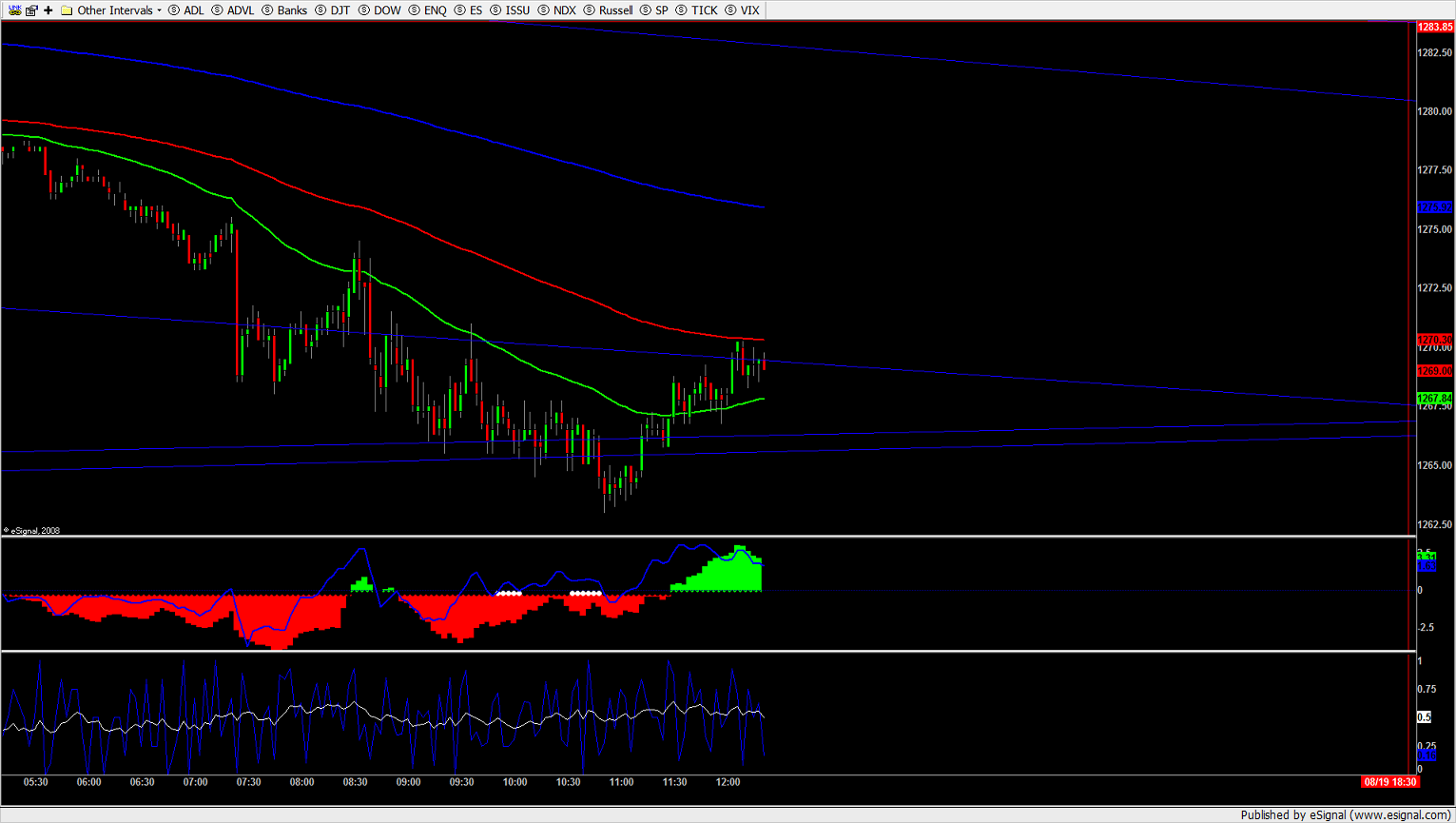 we open in the 71 area and close in the 68.50 area...not much selling in the day session...interesting indeed....