ES 12-11-2008
Big $ (white BAV line) let small money take it down while their net position was relatively flat and they bought more lower.
Click image for original size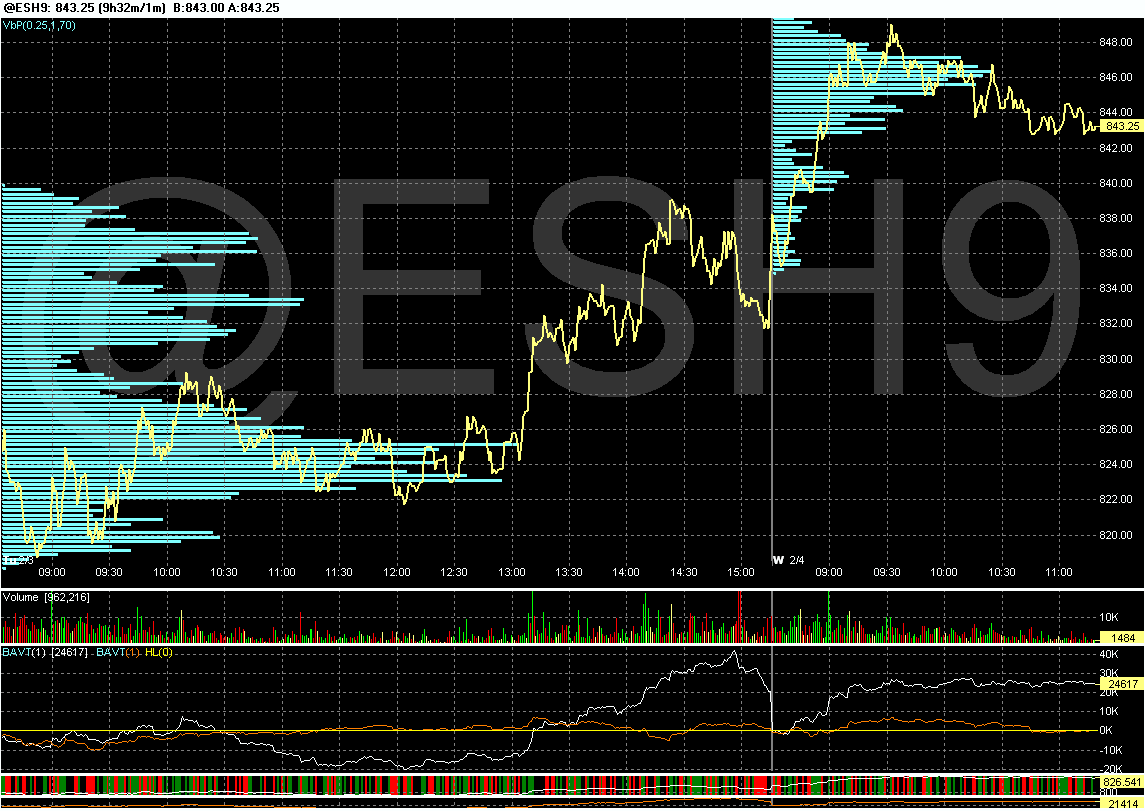 quote:

---

Originally posted by Bruce Johnson

Feng, it's very easy to make a small fortune in daytrading, all you have to do is start with a large one.


---
ROFL
Oh come on guys were not that bad. You just gotta find a good one! Feng, I am with Bruce had more than that until housing took a dump.
We are still trading inside yesterday's range. So far 3 inside days in a row. I bet before year end we either go above 908 or below 894
quote:

---

Originally posted by feng456



quote:

---

Originally posted by myptofvu

Feng do you have Skype? it would be easier to talk to you...


---



i had skype then i uninstalled cuz it had lousy connections. but i think my account may be still active. whats ur username or whatever?


---
skype Id is rthtrader