ES 12-19-08
GM
traders
Daily
PP
: 892.50
R1: 911.50
S1: 873.50
POC
: 901.75
60m: 924.50 / 814.75
Globex
gap
@ 84.25
This is the situation that these indicators fail.
Need to be on the money when the second candle bursts to catch it. Else when it turns, all is lost.
It looks like
VO
's
ABC
. I'll figure out from
VO
's posts.
I'll share my failures here too. Maybe somebody has a remedy.
Click image for original size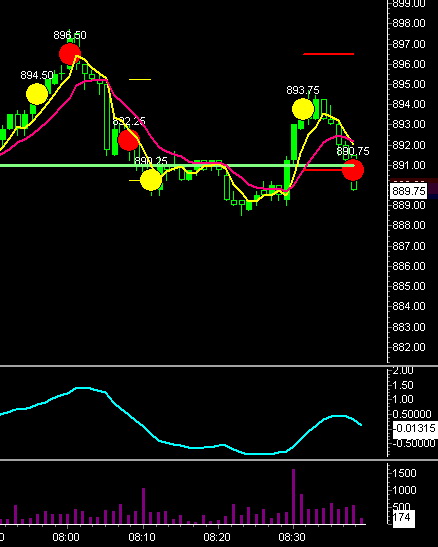 quote:

---

Originally posted by pt_emini

finding buyers at the VAL 887.75


---
887.75 is also the DeMark
Pivot Point
on both the daily and weekly time frames.
crappy fills here today. I had a buy in at 86.5 and didn't get hit and a ss at 92.75 that didn't get hit