ES 1-5-2009
Watching the
910
area this morning...
VAL
910.25
910.50 is the 61.8% retrace level of Friday's up trend.
Below 910 we have the
904
level:
Weekly
Pivot Point
at 904
Daily S1 at 903.75
904.25 is the 78.6% retrace of Friday's up trend.
POC
at 913.75... will probably be ignoring this level today.
Pivot Point
918.25... will be ignoring this level also.
quote:

---

Originally posted by pookster

thank you for the info, pt


---
your welcome Pook !
Here is a morning projection off the
Globex
High:
Click image for original size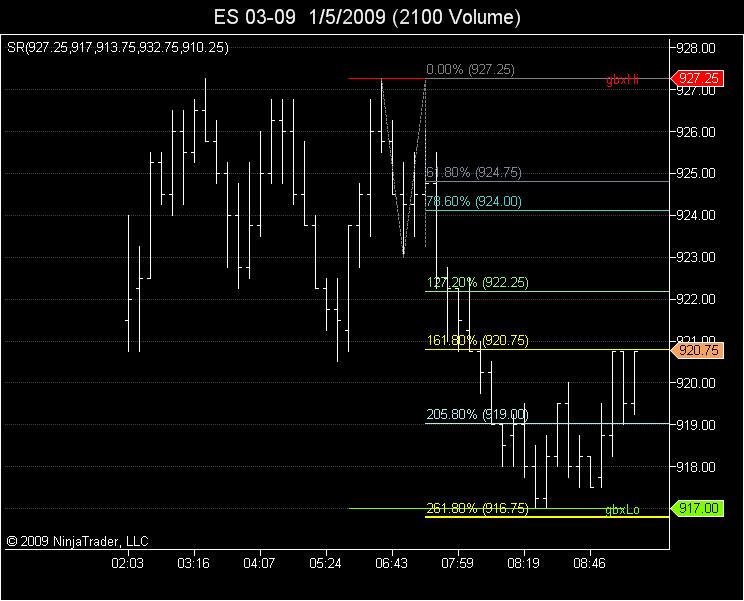 quote:

---

Originally posted by Margie

myptof, I thought you were joking the other day, hilarious!


---
lol, no its real...its just a
divergence
trade, need to have been in a trend and a higher high or double top (or close) The
divergence
is the big thing. I ended up drawing eyes and naming it for my own amusement. I've been calling it the Batman for years now.