ES 30min RSI overbought/oversold
ES 30min RSI overbought/oversold
Covered at +10
Looks good for another 4-5 points...The 14 period
RSI
is hitting some strong resistance thats why we have stalled at this 884. And 886 is square of nine,
thanks Joe.....Interesting I can only see shorts today...lol...Guess that's what makes the market I'm expecting a
gap
fill..want to see the 30 minute close below 79 and 81 for some greater confidence...nice trade for you though...excellent
finally a plus 4....with the hour breakout players getting long..I'll
add
at 88 if needed to this short
great minds think a like......I still want to see the 30 miute close below the open and then yesterdays high
Click image for original size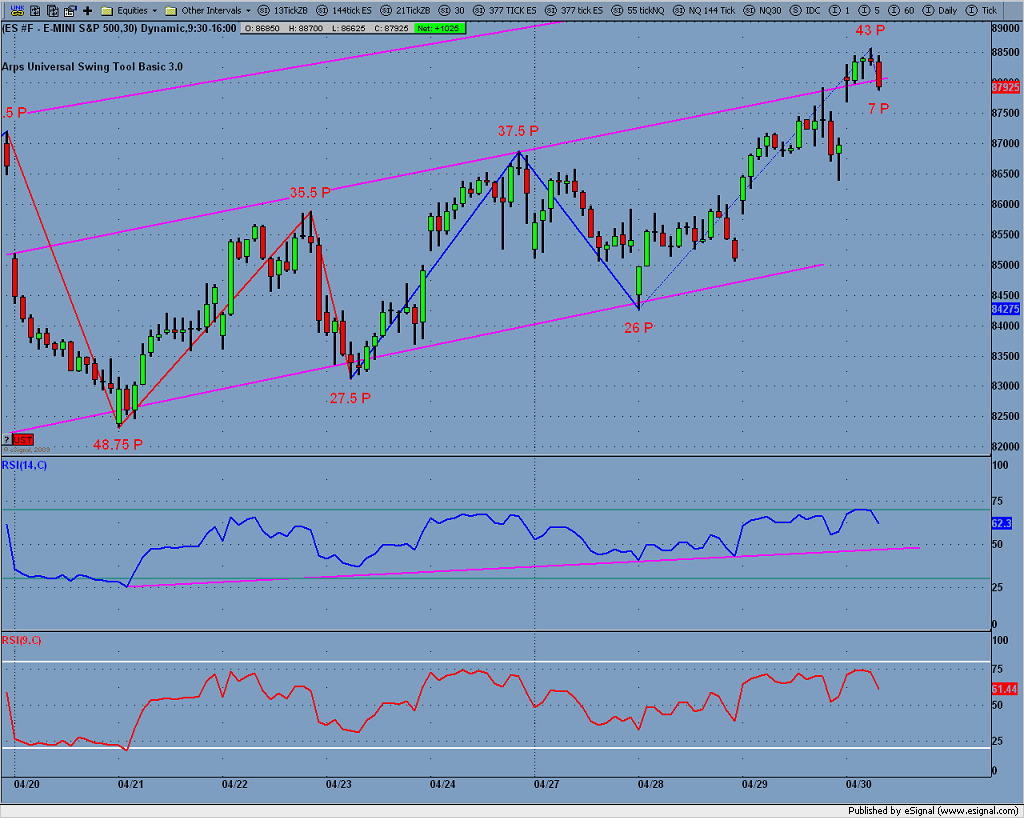 I took 1/2 off at 880 + 5 on those. Targeting 871 area i.e. next square of nine
There is your 30min close below yesterdays high. Is that T.T. trading, or just simple supply/demand?
they're pricing in the devistation of the bird flu pandemic. People are dying in the states now. Airports are getting attacked by FEMA.