ES 30min RSI overbought/oversold
ES 30min RSI overbought/oversold
Bruce here is what you asked for.
Click image for original size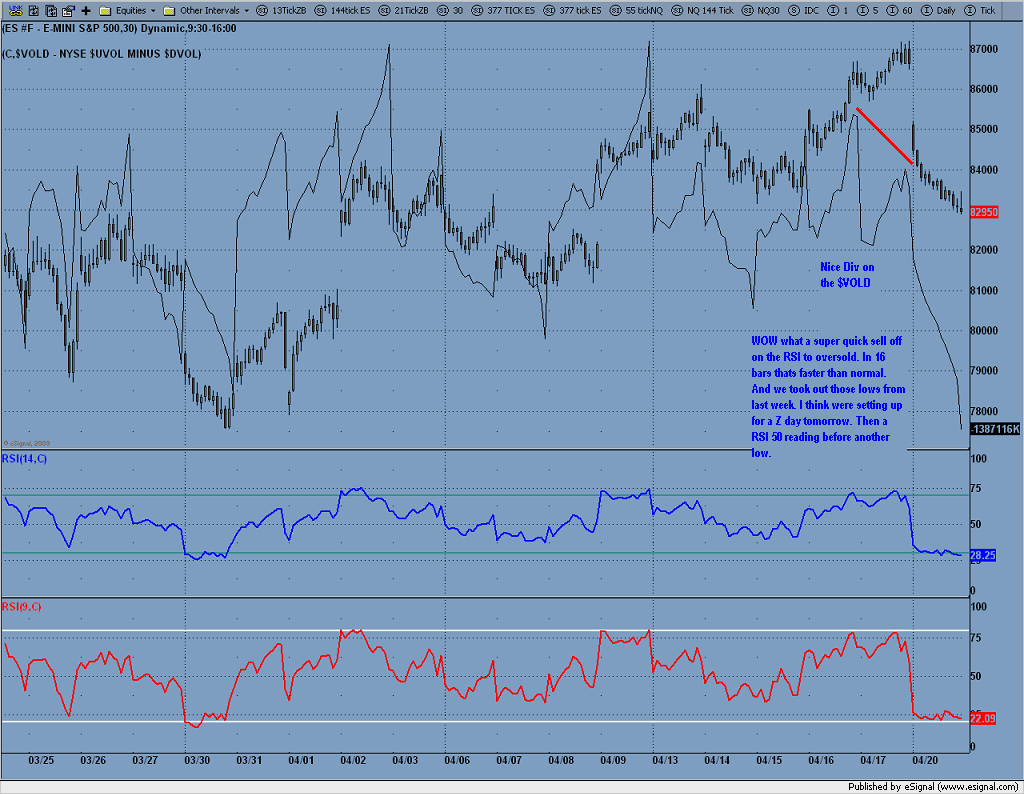 Not really much else to report on
RSI
today. Other than those Puts I had are gone, next I'll look to buy calls only if the market makes a lower low tomorrow and then only at close. If this doesn't set-up then I'll look to buy some puts at
RSI
50ish level.
Click image for original size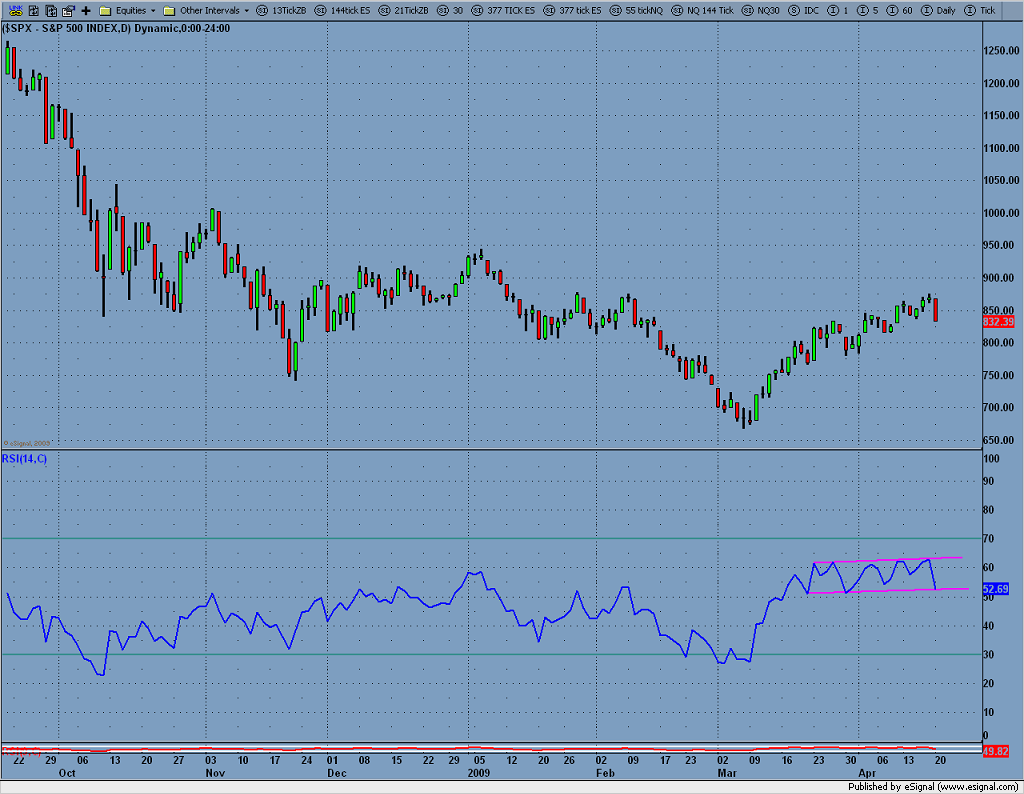 hmmm??? We are in a superb box on the
RSI
, but kidding ourselves to think it'll last forever.
Call options prem. ought to be very cheap at the open. I am thinking of buying some on open...
quote:

---

Originally posted by CharterJoe





Up move topped around 4:00 AM. Long @ 825, also long NQ @ 1306




---
Made +18 points on those, sold them neare close. Due too the
$VOLD
trending up 90% of the day, and a beautiful rising
RSI
. Thanks 4 sharing bruce...Still holding the
NQ
's I would like to hold out for 60points on those...I watched in amazement how the
$VOLD
kept me long all day. Listen I have never seen something that speaks to me about when to use one min
RSI
and when not to like this
$VOLD
.
Sold 1/2 of those
NQ
's @ 1346...+40points on those. SL on rest @ even. It didn't look so good yesterday with that
RSI
breakdown. I think I can get another 30points on whats left due to the fact of a good
RSI
pullback and we broke mon-tues range yesterday and markets looking strong.
The rule I use with the "spring" is it should project to the most recent high
prior to the spring. This would be the 47.00 area from the overnite high.
The next projection would be the
RTH
high 58.75 from 4/22....we'll see
That's probably the most statistically sound strategy for trading cup and handles, Red. Cat ears or big pictures, double tops and bottoms and variations of triangles and flags all pretty much give the same
divergence
signals, and they're coupled together within your screen. Cup and handles can go back a couple of days, which means it's a set-up trend changing pattern where cat ears and the rest are changing or continuation patterns; all of which makes it hard without a bigger time frame chart for reference to guage when to flip the divergences according to market bias, at times.
Nice work. Less risk, too. Thumbs up.