ES short term trading 5-6-10
ES short term trading 5-6-10
Most of these are being generated from the weekly chart..
57.50 -
O/N
low , yesterdays afternoon rally point
62-64 - LTP in ON,
VA low
,
PP
and POCP
70 - all that volume and
VA high
75 - 77
air pocket
and R1 ...Magnet ******
85 - 87.50
air pocket
and r2
94 - 98 combination of LTP's and HTP
****
Gap
at 66.25 in
O/N
data so those reading get short up here at 68.50...most still sleeping so you'll miss this one
Originally posted by MonkeyMeat

btw, 1145-1147 area pretty signif potential price action support on Daily ES chart (contin contract) ... cluster of January highs and some price action around there in March ... also noticed Daily S2 there as well

I've had this red support line on my 30min and Hourly charts for weeks and weeks. This is the Daily showing where/why I drew it in there fwiw.
Click image for original size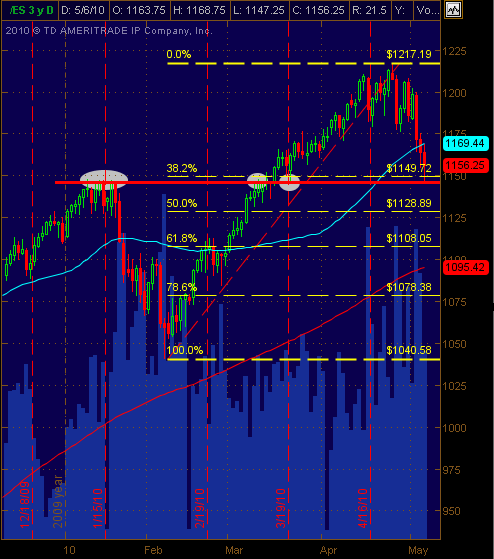 im short from 1157.00 and took one off at 155.00, but id really rather be a buyer today especially around 44! they need 51.50 even if theyre going higher imho!
believe it or not we havent quite hit the 5 day avg range yet! That comes in at 1145.25 if my math is good! still looking for 1144 like AK!