ES Short Term Trading 6-7-10
ES Short Term Trading 6-7-10
Here's my charts with
Price Action
S/R
levles ... significant ones in Red and semi-significant in Magenta. The Cyan dashed lines are the Weekly Pivot levels.
First is the Daily
ES
chart:
Click image for original size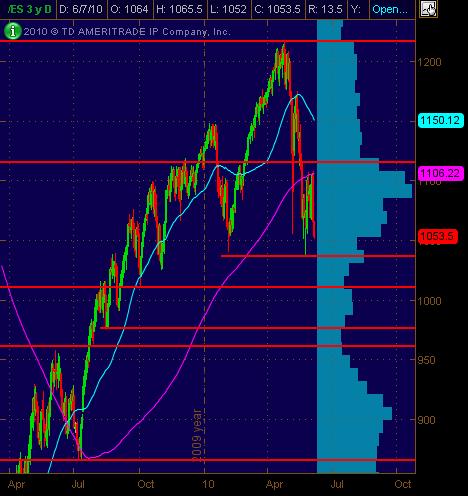 And the 30-minute bar chart of 20 days:
Click image for original size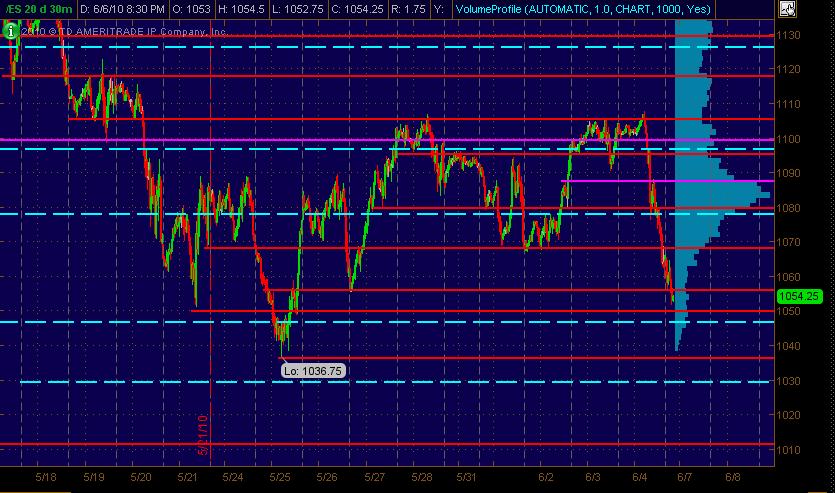 see? this is why im such a lousy trader... i KNEW 1064 was in the cards and likely 1067 .. just no guts!
Originally posted by koolblue

Hopefully they will go for the 5 min air at 1060.25?

THere was an
air pocket
1062.5, and that filled, but we haven't seen anything below that ever since the fill.
KoolBlue, looks like it might tag your 1067 target. 1066.5 was the open.
Originally posted by koolblue

Incidently , my guess for the lod is 1057.50...time will tell!

1061 was my guess, I got that one totally wrong!
Your guess is looking good, I'm seeing
TICK
strength after the break back above 1060
YEAH, my real target is higher 1077 ish? but time will tell. Remember Bruces time honered 10 handle push! 1057 to 1067?....
Click image for original size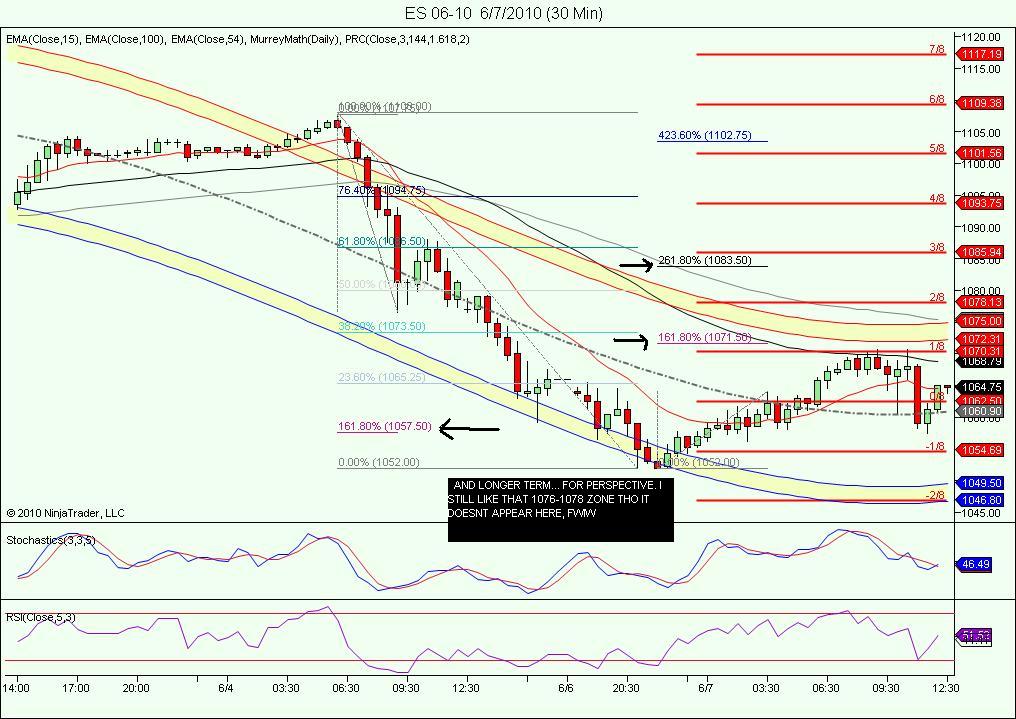 big breakout left another
air pocket
1065.25 - 1065.75
will this one fill?
If not, that would be two unfilled
air pockets
.... bullish.
its early.. that one and 1060.25 could both still fill in time, tho my best guess would be for a slight upside close today.. we'll have to see
Originally posted by BruceM

a bad close below that spike bars low leads me to believe that the 38 - 37.50 will be tested soon...

probably overnight eh?