ES short term trading 8-25-10
ES short term trading 8-25-10
They've kept it symmetric
O/N
ahead of the 8:30 a.m. reports. So the center of the range will be important,,,basically the 51.25 - 52.50 area. Below we have 39 - 40 and above we 59 - 60 which I thought would have printed Yesterday. Further up we have 65 - 67.50.
Range Based
S/R
R1 = 1071.25
S1 = 1038.50
R2 = 1076.625
S2 = 1033.125
Steenbarger Pivot = 1052.25
gap
at 46.25...would have prefered to see the 40 number hit first...before chasing...so 45 - 46 needs to go our radar as a target
Volume is starting to build down in this 1043-1042 area. However, as Bruce points out not much volume from here back up to 1046.25. Maybe some fill in coming up.
Click image for original size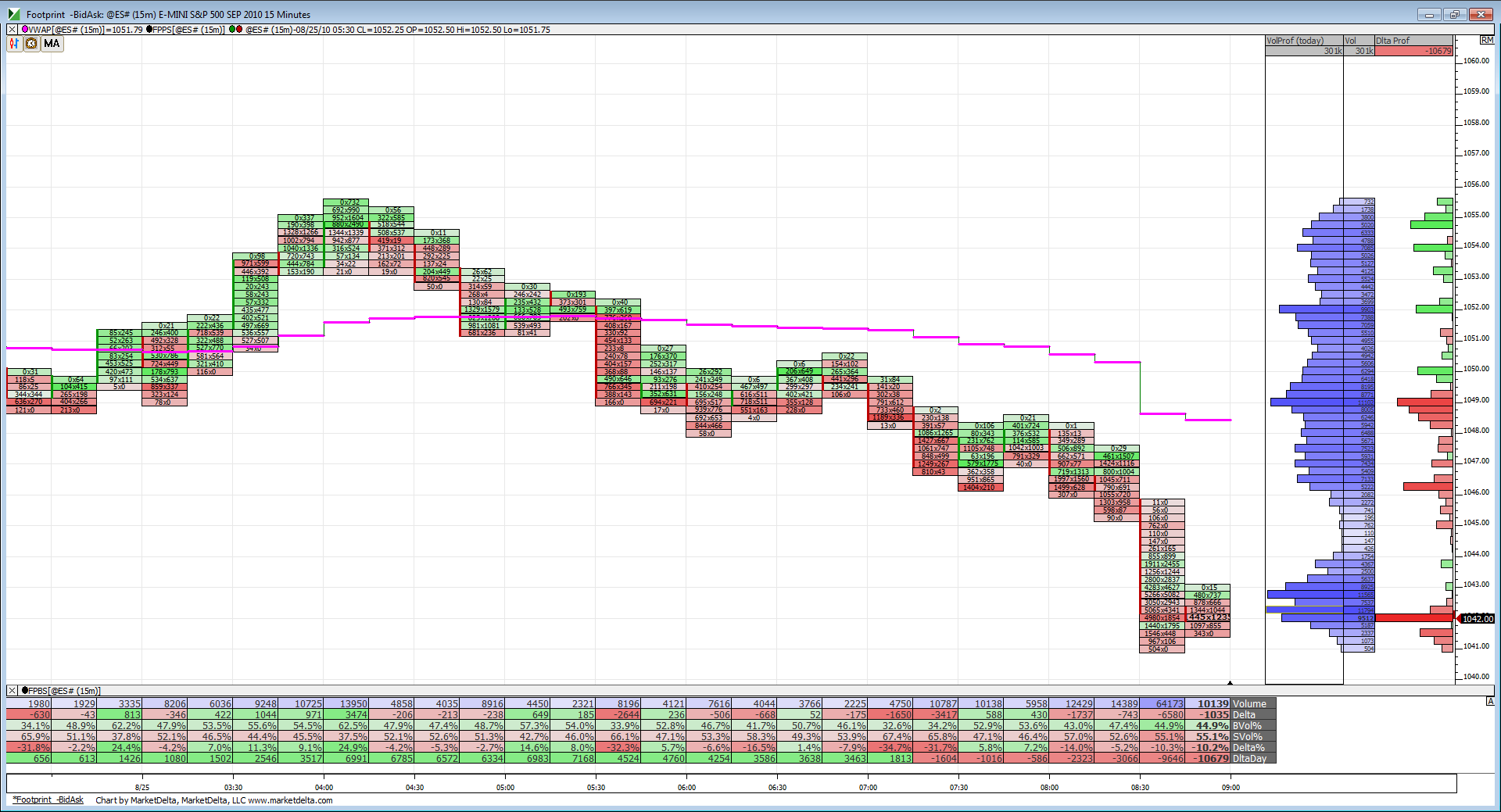 hoping they push out the
O/N
low first.....they don't usually V bottom so we may get some time....to get longs on...report at ten so we can't stay too long unless it goes in our favor first
If it wasn't for those reports I'd be trying to get long down near 39 - 40......air above here now......lets see where the report volume spike comes in...will post later why 39 - 40 and that 60 price that hasn't printed in
RTH
...YET!!..why I like those....
tt was also the Volume area from the On REPORT
SO
good confluence....
Vwap
is now below Volume node...so the breakout traders will need to work hard if they want that 51.25 retest
here is an
MP
chart...red and dashed black represent
VPOC
's...that 60 up top surprised me YD..Today we hit into the 39 - 40 quite well
The Volume nodes thread has a better view of the 39 - 40 area..
Click image for original size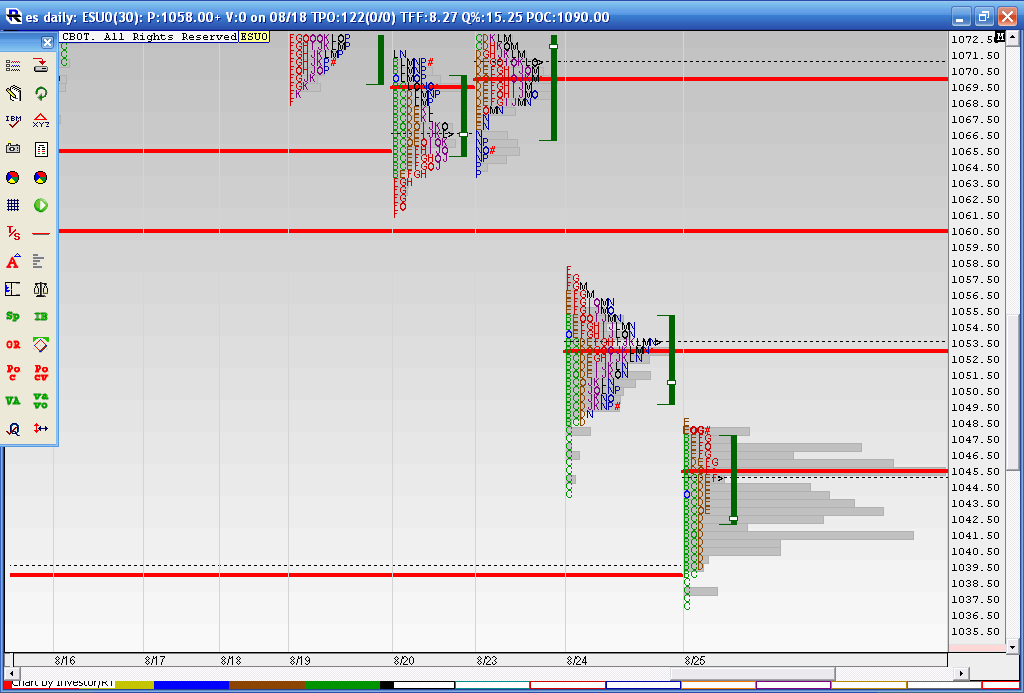 thanks for the reply, will look at your answer in detail and let you know if i have any questions....thanks again
Originally posted by BruceM

hello and welcome...see the running the triples thread but in general the triples are 3 , 5 minute bars in a row.....they formed today right at yesterdays Vwap and POC and they come back to test vwap and POC often when broken....I also had that price I was watching from yesterday which was 51.25 so I had plenty of reasons for a Possible retest......there was also an air pocket on the one minute down there.....so adding was a bit agressive but justifyable...hope that helps

Originally posted by apk781

hi bruce, i am rather new in this forum; have been following the discussion for a bit but could you elaborate a bit on the reason you added and where the triples were? thanks



Originally posted by BruceM

hopefully everyone saw where the triples were and the reason for my add