ES numbers for 3-25-11
These are the zones that I'm working from and the reasons why:
1314 - 1315 - Spike high in current
O/N
1310 - R1 and current consolidation in ON
1304.75 - 1306.75 =
VA high
,
RTH
high and volume spikes
1301.50 ****** big key area number = closing
VWAP
, Pivot ( standard),
VPOC
before it shifted and volume spikes
1295.75 - 1296.50 = S1, Volume spikes,
VPOC
before it shifted
1291.25 - 1292.50 = Old Vol spike from Wednesday and Thursdays low
1287.50 = Key volume area from Wednesday*******
Ranges are tight so numbers are a bit close together but will re -adjust in the morning
I'm lowering my stop to 1315.00 here.. a bit conservative,but i dont want to see new highs above 1314.00 here!
man, im not sure i should cover breakeven or stick to the plan... is anybody short up here? or am i all alone?
Kool, I am short too. Not the best place, so taking heat.
In addition,
YM
and
NQ
do not give up. Market also going against Euro, which is odd. Not happy here
well, for better or worse,im sticking with the plan to target 1311 tho i will exit both contracts,instead of keeping a runner...
Note there are Bruces
triples
at 1310.75 and 1308.00 and air at 1311.50.. none of which my matter if she wants to go up!... Man its quiet on the forum today!..That means everybody is getting beaten up!...LOL
kool.. here's my 5 minute chart.. showing we should be topped out here soon long term stochs is already there but.. i look at the thin cyan line which is flat and has no dorection.. this is why i said we would probably creep on the median line for the rest of the day with small pull backs. may get a pull back when the blue line gets near 80 or above possibly down to 1310 or the open but i wouldn't go further than that. this is my opinion for today.hope this helps.
Click image for original size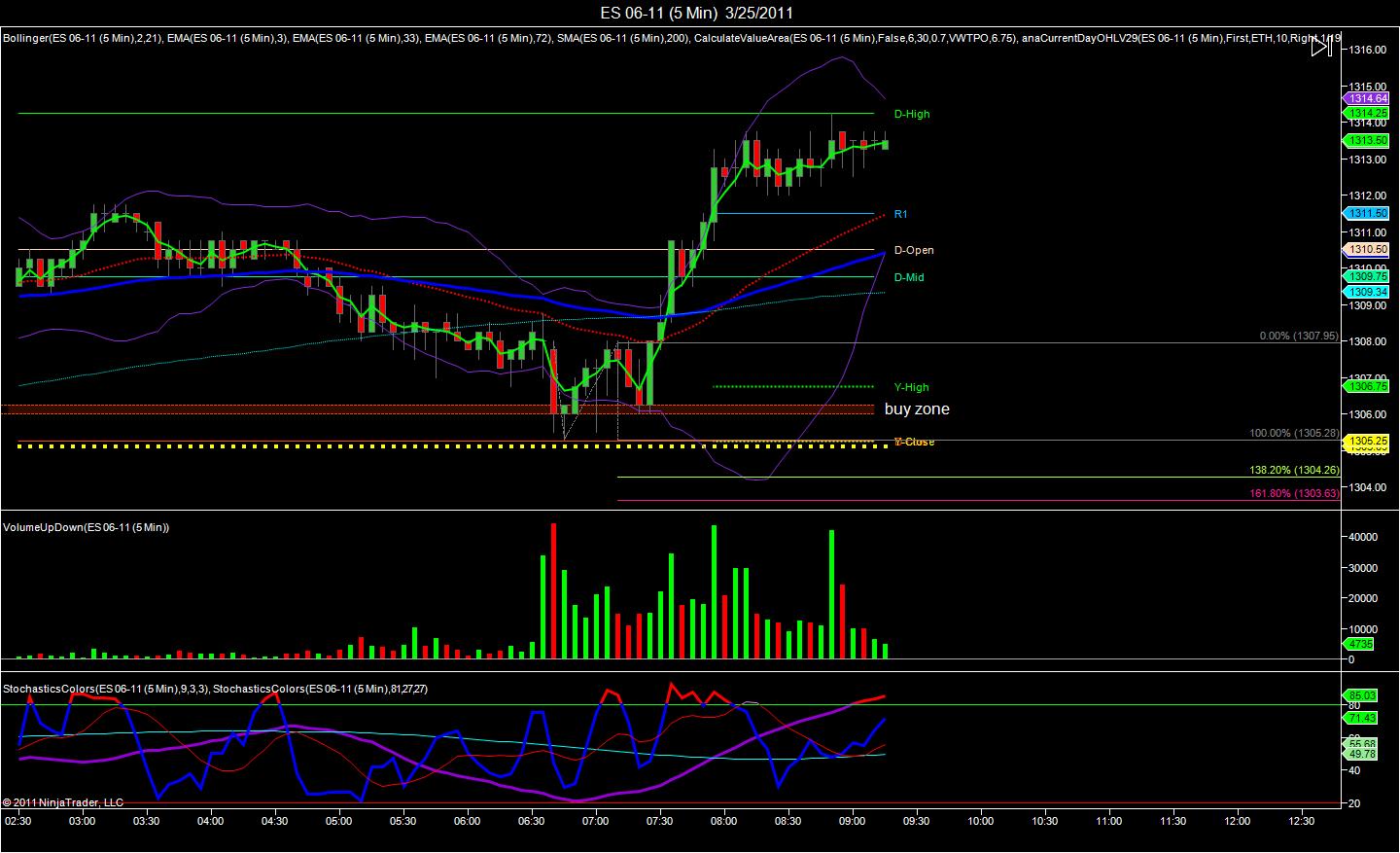 Thanks for all the posters here and for going to the trouble of annotating and posting charts. I have learned some things I have never looked at.

I will begin posting some charts in the future as well. I have some extensive travel over the next few months, but I'll try and contribute some decent info when I can.

Have a great weekend everyone!