ES Friday 10-7-11
Here is the
low volume
I have marked off from Thursdays trade. The main bell curve will be that 45 - 55 area. There are a few other minor ones ....we still have
low volume
in the 60 - 63 area. Lets see what the overnight and the 8:30 reports bring.
Click image for original size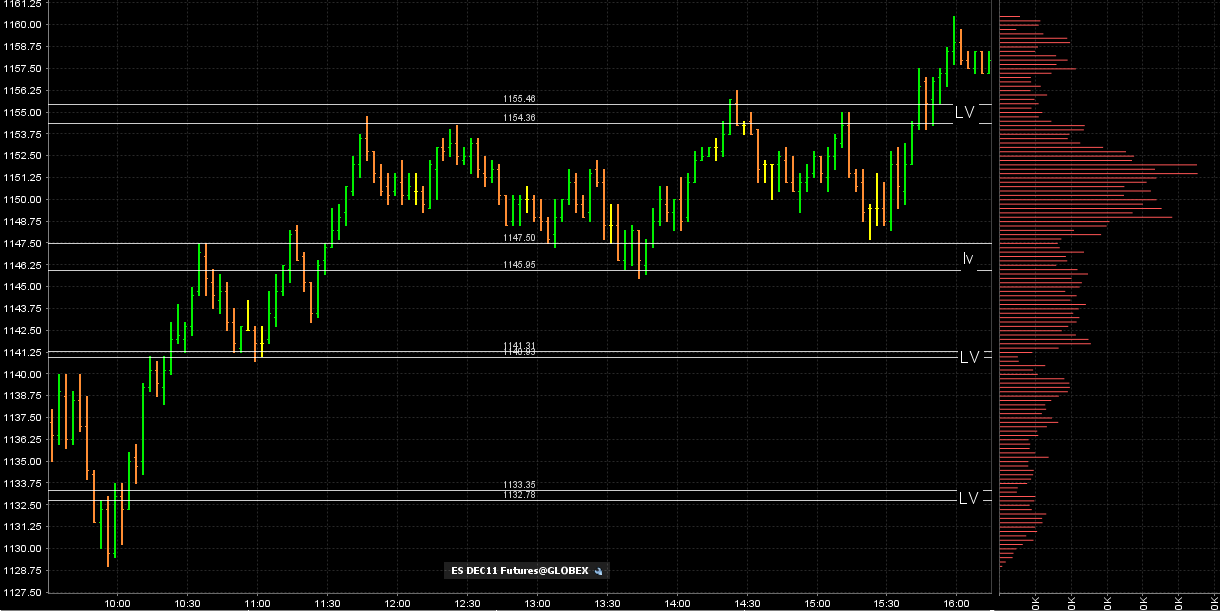 Few minutes ago after posting I realized that the price had already tested the trend line as resistance! will post a chart late tonight. --- Got to get some delicious lunch.... hmmmm
ES
now trading 1146.60 13:11
Originally posted by sandoxe

Test to 1151.00 daily support trend line failed and now will try as resistance. It's at that test where I will look to go short. If does not test it as resistance again? Then I missed it to 1143.00 Will see.
ES now trading 1147.75 @ 13:03 E.T.



and market moves up... go figure
the uk banks downgrade was before we even walked in this morning...happened around 5.30am et