ES 3-27-13
I'm hoping today we open inside a very interesting setup. We have
naked POC
's as per time at 1546.25 and one up at 1554.50 if looking at just the day session data.....A very high probability that one of those will print in the day session especially if we open up in
RTH
right in between them.
The
POC
at 54.50 is real close to last weeks highs at 55.75 and yesterdays
Va high
and
IB
high so a logical resistance point if/when we get back to that either today or in a future session. It also has a
single print
from the
O/N session
too
The 46 area has an Overnight low and a previous days close nearby so also a strong magnet. The key for me will be the
low volume
area that sits at 1549 - 1551.50....This includes the
Va high
from Mondays session...I'm hoping to use that
LVN
to eventually get one of those old
POC
's as a ultimate target.
we also have a
VPOC
at 53.25 and an Overnight
single print
there too..so a possible stumbling block to reach our 54.50....real tight ranges AGAIN.....
but the basic plan is to get one of those POC's


Here is how the Overnight looked a little while ago against the other numbers...I think the key will be on which side of the
LVN
will we open at
Click image for original size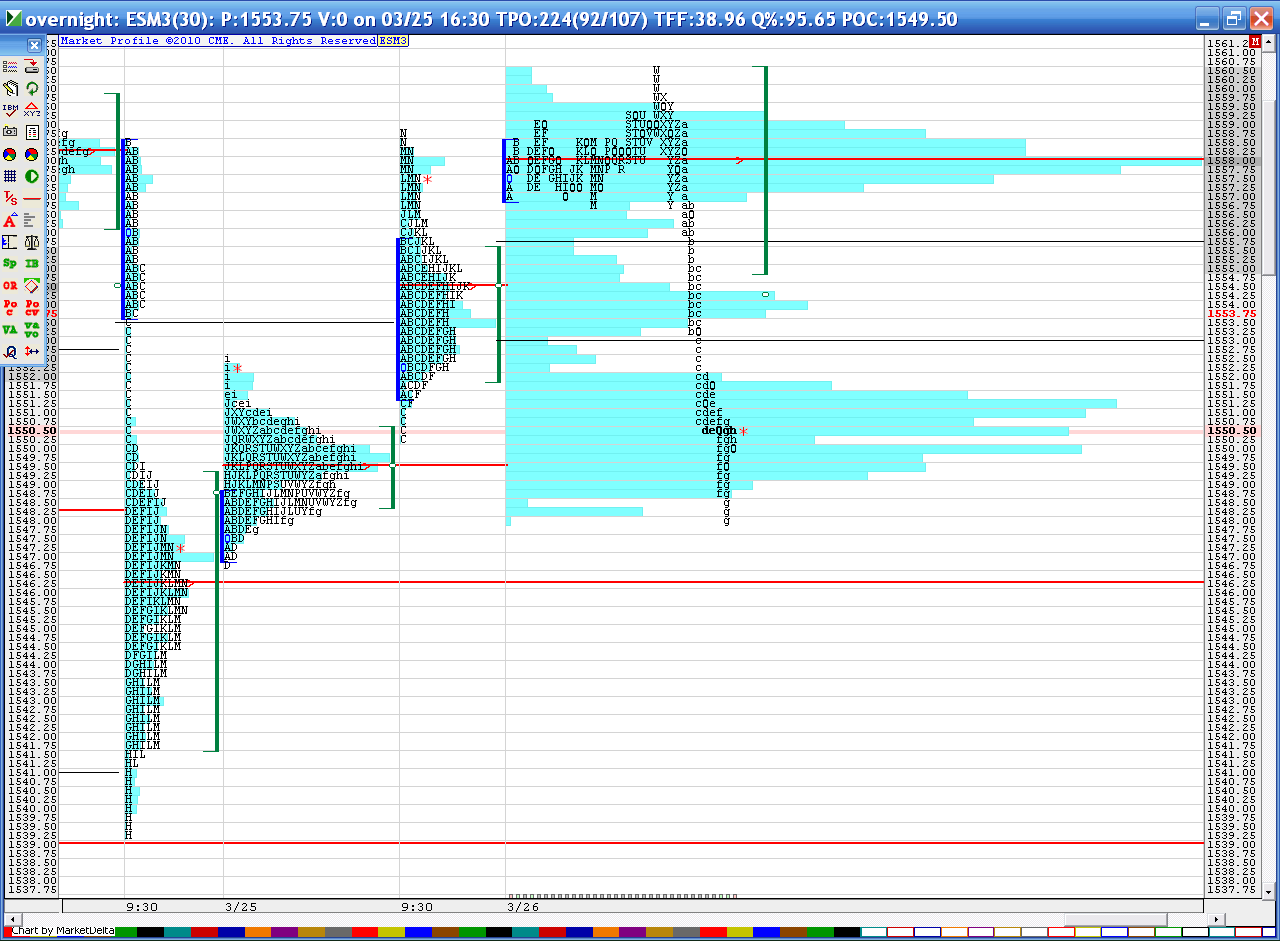 Yo, Bruce,
I vote for 54.50 and higher to get tested.
you know the
MP
stuff.
When you get a bulb at the bottom of the range, isn't that supposed to be attributed to Longs liquidating? (what has happened overnight here)
With all the weak handed longs liquidating who's going to be left? Strong-handed longs angry that they couldn't get out near yesterday's
RTH
Highs? angry that couldn't get out at least near yesterday's eod
vwap
(54.50)
After
RTH
open, if there really are strong handed longs, their ability to hold on might have put a shelf under this market and a return to test 54.50 and higher.
come on in, the water's fine.
Click image for original size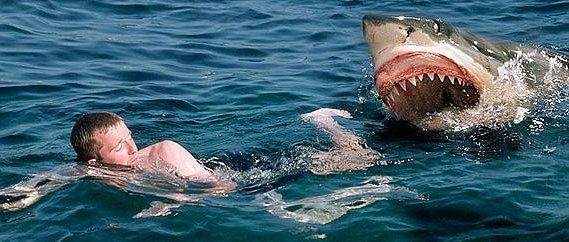 I'm making a joke with the picture, comments about the the strong longs are sincere, whether or not they are correct is different matter.
great comment Paul, I am just not sure that the overnight counts for that concept....u could be right I just don't know...My vote is gonna have to go with the 46 only because it seems like to will be easier to get the overnight low to run out....I will be watching that 49 - 51 closely to be proven wrong and faked out for the upside to fill in instead of the 46..
one thing for sure is that I don't think they will make it easy on us today for those
poc
tests but sure hope they do !!
everyone is net short so if we miss the test of 46 on the downside it might set up the good longside trade after they print that
welp, here's where it has to come in on the buy... will it?
if it does, great call on the
poc
.
I did buy paul but if we can't come up outside of the
VA
high from Monday and the
O/N
low then this won't go far for our runners...
completely missed the short....even though it was a good plan
I guess it's certainly possible to print BOTH
POC
's today if that one at 46 doesn't get tested again
the only way I could see to take the short for the 46 test was to take a breakdown off the Overnight low...way too risky for me and I don't "
DO
" breakouts/breakdowns
compare
O/N
vpoc
with
VA low
from yesterday too...very difficult to hold when every two points is another freaking number in our way
we really need this 46 - 47 to hold and then just get lucky with the report......ok to hold through report as long as you realize it is only gambling! no different than going to the casino
for me I only have one left...we are at magnet which was suppose to hit yesterday - that
Va High
!!
it's not a high probability way to put in a high if the
IB
has matching highs on the first two 30 minute bars....see march 19th for one that held as the high as an exception....so if we can find another long off the 46 - 47 that it may pay to try and hold for that run out of those highs
thank you for the explanation.
what was your reason to exit on runner at 53.50
I looked at 5m chart and saw air to 53.25
but was it
LVN
from overnight...
LVN
on volumeprofile, I haven't started looking at
TPO
intraday. (I look at yesterday's intraday
TPO
, but I haven't started looking at intraday
TPO
for current day.