ES Tuesday 10-8-13
basic frame out and levels to watch today

final ruuner will try for 64.50....could take a while
Tuesday 10/8 was a projected Low on KoolBlues graph the other day.
here's how I had it...it'd be great if others can post their reasons too...perhaps a bigger VP profile or anything else

just got stopped at 61.25...there is a
vpoc
and
poc
at 56 and 55...they are keeping it down away from last weeks lows so far.....no more trades for me..good luck
this 55 - 56 would be an area I would have tried longs but I'm just plain old tired.....then I would have tried to take something off at upper edge of this belll...so that would have been up at 58.50...two sets of single on the charts.....and no bracket high test...to me it is risky to be short now !!
Chart of a Composite profile showing some areas for today that didn't quite hold up
Click image for original size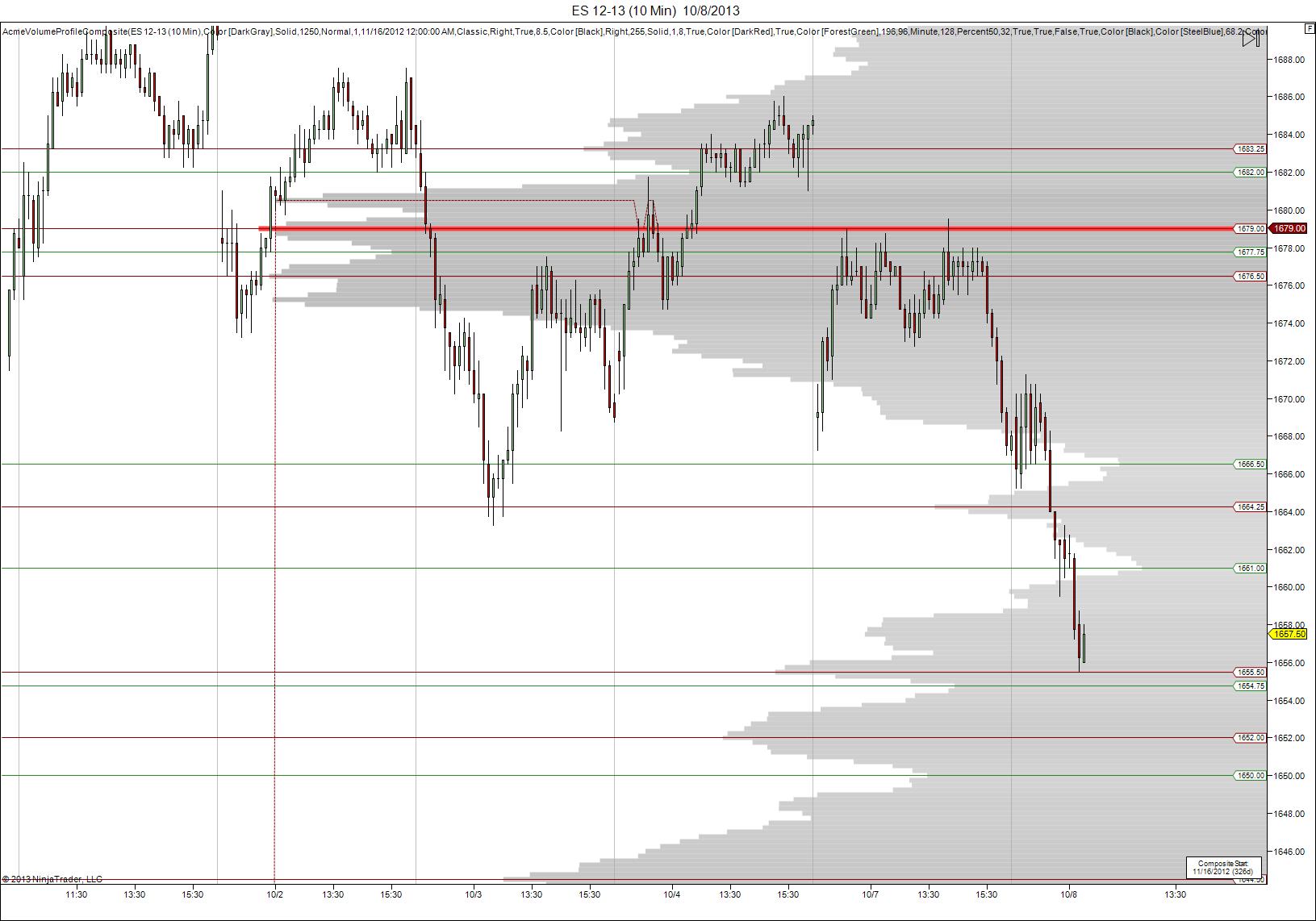 thanks Sharks...do u run a continuous contract when we roll over to a new contract to get your volume levels. ?a better question is ...whats specifically do u use once the December contract starts to trade...? Great chart
Sorry, just hit a short trade.

Its from Broker data, not continuous data, I should go that way.
1652.00 another road block if prices fall that far....
I'm buying 53.75 with a 4 point stop...two contracts for fun.....targeting 57.50 ...last 30 minute bar had lowest volume of the day so I think that interest is tapering off now..it's been a good day and every once in a while ( perhaps once every 6 months) I don't mind going to the market casino
bruce, just sent u a pm...ignore the first one, the second one has the template