ES Wednesday 12-17-2014
Yesterday we hit the 1.28
SD
upper band. Here are today's numbers. Good luck to everyone.
Click image for original size

Took a short up at 93.25 playing to fill in
single prints
at 1986.00 if it gets that far
Originally posted by NewKid

almost got to the 1 SD band

this is why I was confused.
thanks for the update.
sharks, what made you take an entry at 93.25?
and now with even more luck we may get them to pull this back to 85 - 86 area...closer to 86 I would think to be safe
oopps...justs saw your post at 86 sharks...sorry for duplicate idea
here is
lvn
chart from just yesterday...smart folks will incorporate composite like sharks with a one day
lvn
and
price action
Click image for original size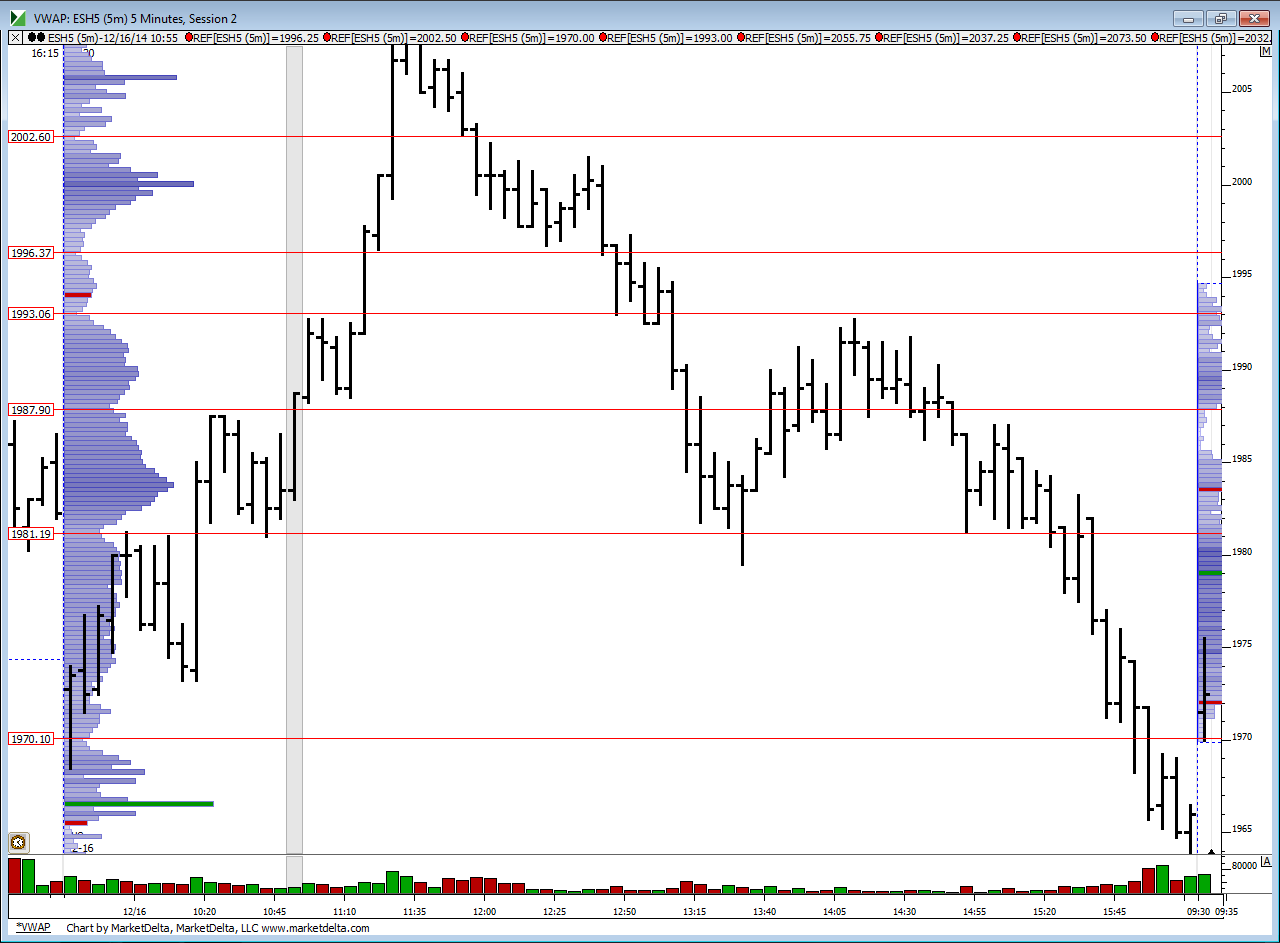 and here is how today is unfolding....i did not mark the
HVN
's
Click image for original size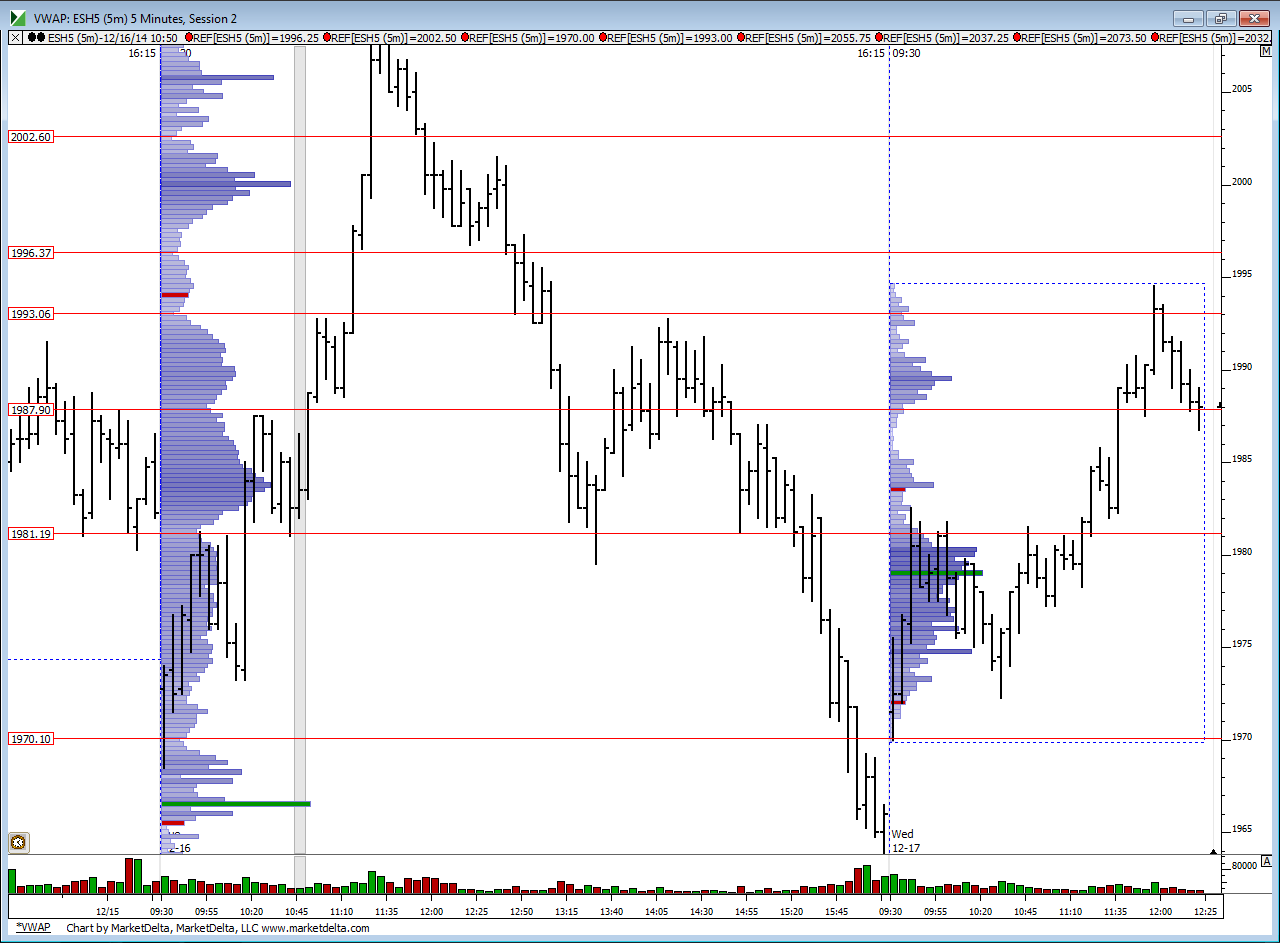 Out at 1986.00... Even a blind squirrel gets a nut once in a while
for those interested I kicked off tomorrows thread with a quick overview of trades and questions from Tuesday...