ES Wednesday 12-17-2014
Yesterday we hit the 1.28
SD
upper band. Here are today's numbers. Good luck to everyone.
Click image for original size

in hindsight that was a nice juicy
LVN
just above the
VAH
so definitely worth a shot. something new to remember
Here is a composite chart I look at. You still need to validate entry points using
price action
or other means. These area or levels do NOT always hold up .
Click image for original size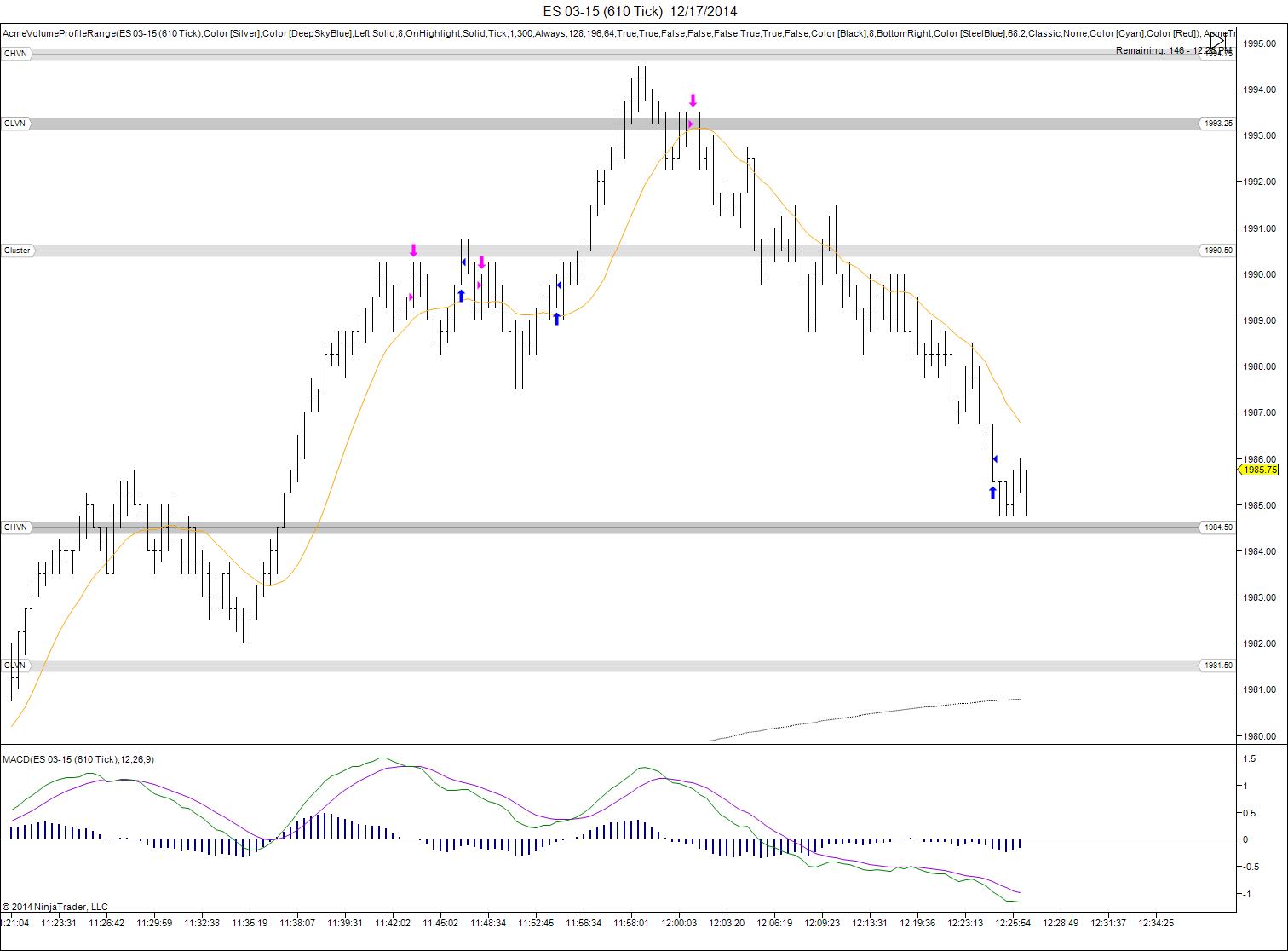 thanks guys. i know i am asking a lot of questions but just trying to understand your thought process here. all good stuff!
sharks...when u have a chance I wonder if you could give give me your thoughts on selecting the correct composite to include on the charts....that has always baffled me and one of a few reasons I don't subscribe to better volume data....it seems to be too much discretion...I'd be curious as to what you think and I know you use to follow ft71 t who is a big composite fan....no rush
if you look at current week time profile you see a nice bell with edges at up near 95 and below near 76 and we are trading in the center !!
I'm not, but doing another options experiment with selling the 205
spy
call and selling 193
spy
put ...weekly option...I want to see if volatility collapses soon after fed report....they are worth about .36 between the two of them.....all in fun
Do I plan to trade the Fed ANNC?
no.

but I'll watch... it could be a real roller coaster ride with one way then the other and then back again...

I can hear Janet Yellen's voice right now.....

Santa Claus is coming to town.

He eases when your sleeping
He knows what path to pave

He knows if you went short or not
So be long and ride the wave.

Hey

Ya better watch out, Ya better not sell
Ya better not short cause you'll go to hell

Santa Claus is coming to town.
for those interested I kicked off tomorrows thread with a quick overview of trades and questions from Tuesday...