ES Thursday 9-29-16
Messing with my
TOS
charts tonight...here is the basics of how I see it....as usual I will revise and check
MP
charts with overnight action in the morning
Click image for original size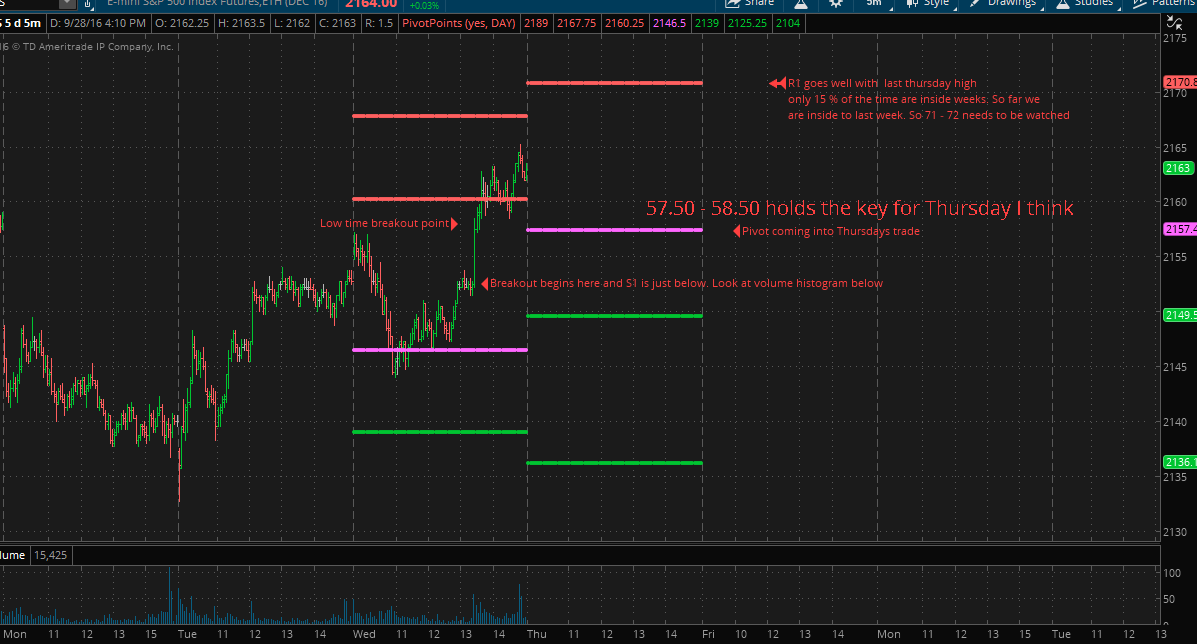 I think it's best to use the areas that have the most confluence...to me that is the 57.50 - 58.5, the 53 - 54 and the 48.50 - 49.50...here is another view..with the time histogram on the one minute included
Click image for original size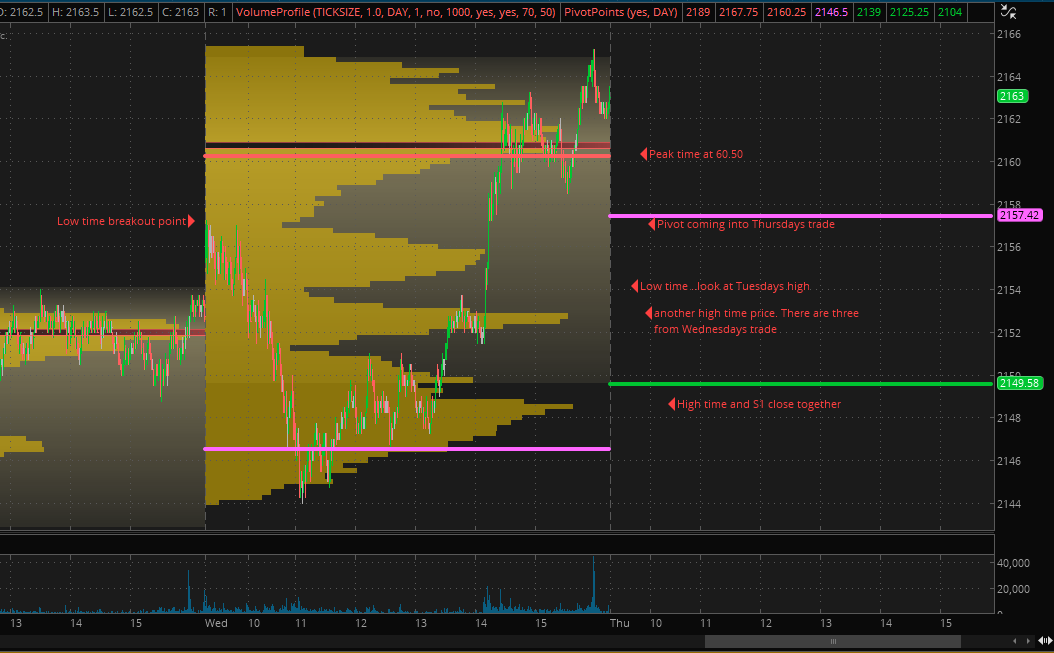 could you post a chart of what you were looking at in
NQ
?
Originally posted by palmer

i played NQ today instead of ES- much cleaner on the short side

Bruce, you had to work 15 mins overtime but we got that 57.5 finally!
yeah...the nerve of them doing that today....i saw your post about separate threads etc but will address later or tomorrow......I need to go torture myself in other ways now.......the DENTIST ...good luck all.... longs will have to get a move on it and get above 62 to get something going otherwise that 54 area may come in.......just saying it and not playing it
Duck...maybe u can get a screenshot of big lot on a trade that you aren't taking...u may have to be quick..nice to see more people posting....luv it !!!.
Originally posted by NewKid

Bruce, you had to work 15 mins overtime but we got that 57.5 finally!

have been trying but no luck so far..i wish my platform keep them but it dont ...it just fly by on this time and sales window gone for ever..lol
Click image for original size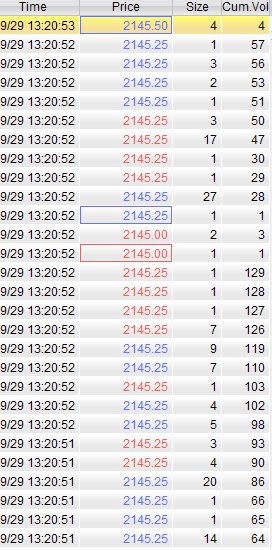 thanks Duck...appreciate it
I thought this was interesting as usual - it drives home the concept of how often high time prices get retested when the market just passes through them as if they aren't there......so for those that trade more often you can look for trades
AT
the high time areas but if you don't get signals and volume clues then you can look at other areas and use the high time areas as
Targets
...so the moral of the story is this - Most times high time areas that get blown through sees price come back to retest those areas...
here is todays EOD chart with only the 3 high time areas I mention last night on the chart.....
Click image for original size