Longer term view
This is why im cautious here , but still bullish longer term (at least for now)...
Click image for original size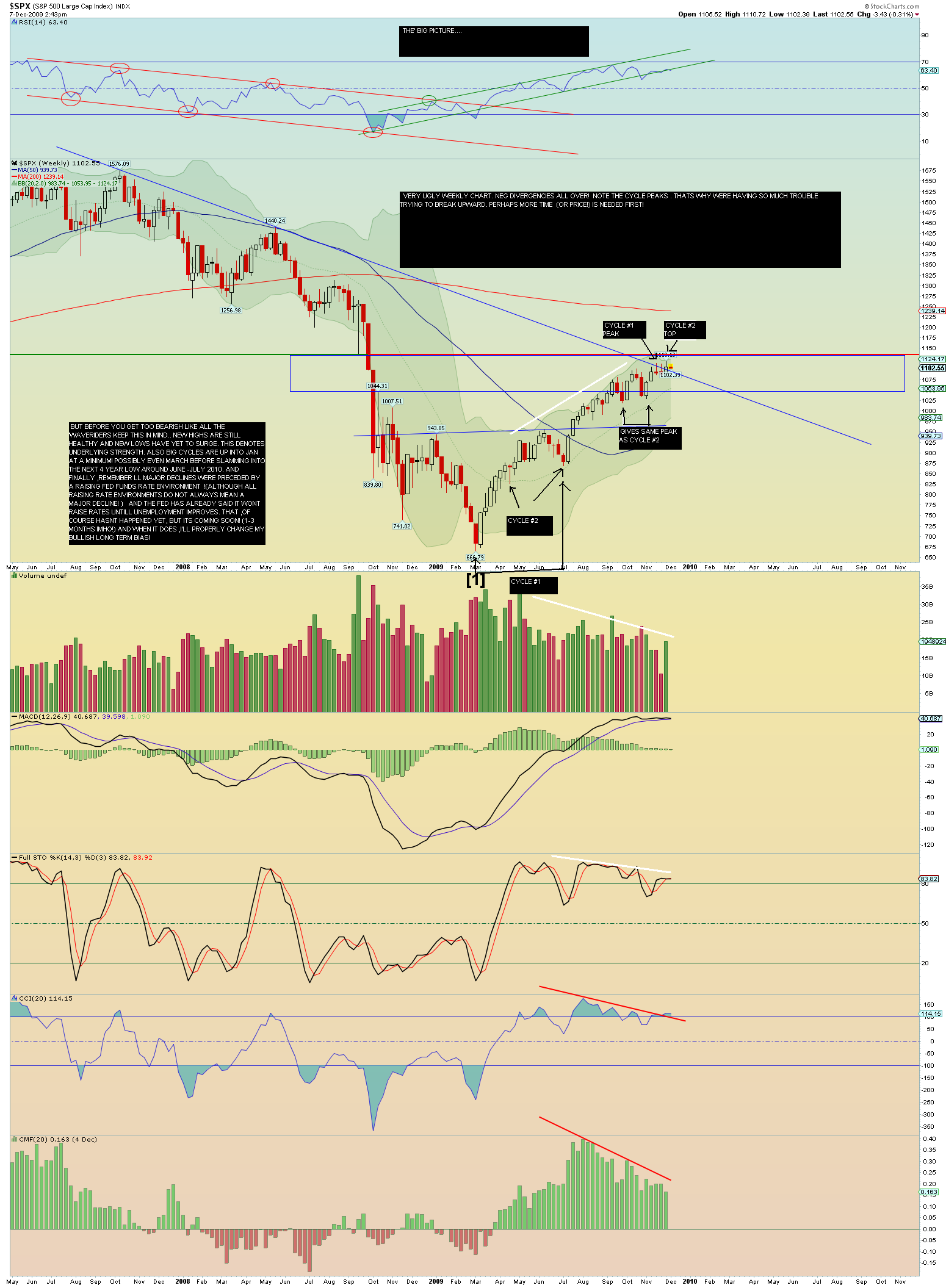 ....thoughts? opinions? critisizems? all are welcome!
I was gonna ask what all those Kool indicator settings where but then realized I can scroll your chart. Nice feature and nice chart. Hope you are right for this next updraft as I still have my Williams Darlings going and my
S&P
stuff.....
Not sure where everyone is.......lack of interest perhaps due to the holidays or perhaps they now know all our "secrets" and are searching for the next holy grail.
Thanks for taking the time here KOOL and posting your work..
Bruce
Heres what ive been posting the last few days in my room...
Click image for original size
...LONG FROM 1102.50
Thanks for these Kool...what specifically will negate this cycle..? A trade above 1120 in early trade?