Longer term view
This is why im cautious here , but still bullish longer term (at least for now)...
Click image for original size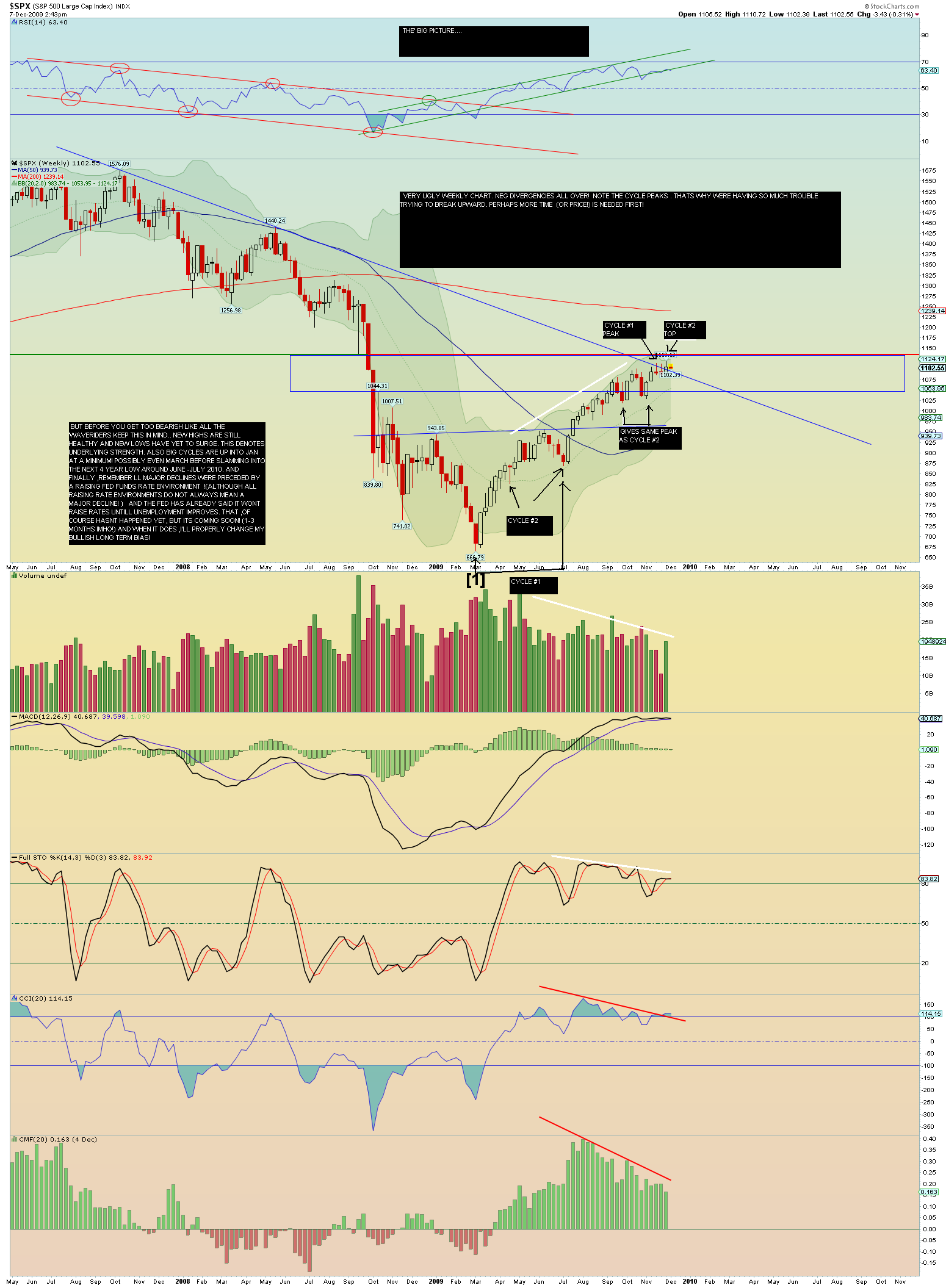 ....thoughts? opinions? critisizems? all are welcome!
Been a long time Kool, probably Nov 2008 since I tooted your way.

Wonderful stuff. Just flipped the pages and its like David Carradine and the Shaolin Monk. Poor David wanted to "kick" up a storm, but the master told him "Grasshopper" keep sweeping.

Poor chap kept sweeping for so long...but eventually became an "amazing" master. He did not understand you needed to sweep to "find" yourself and also garner discipline in the art. This only comes by "sweeping."

I think you have become like the "Shaolin" master.

Only thing, you use indicators ( num chucks) whereas I like to use pressure points( no indicators).

Nothing and nobody is perfect. Nonetheless, you have mastered your profession.

This calls for a few JW "blue" label shots in your honour.
WEEKEND UPDATE: 3-20-10. Never get married to any one bias or view! Words to live by... following is my perpective now and some fun facts but ill change my view in a heartbeat if necessary! Make no mistake, we have seen a hellacious rally from the bear market lows and just a guess but i dont think its over yet! Higher prices may be seen late next month (or sooner) . For now , their are some hints of a small decline which has already travelled about 15 handles. we could stop here or go another 30 handles lower. I suspecting a small rebound, then lower into tues/wed ,but thats really just a guess based on some short term cycles, and past patterns. Fun fact! Most corrections the last few months have ended when new lows were above 15. Friday new lows had only expanded to 9 so far. so lets keep an eye on that. Also the heathcare vote could be this weekend , so any move could happen! Stay on your toes!