Longer term view
This is why im cautious here , but still bullish longer term (at least for now)...
Click image for original size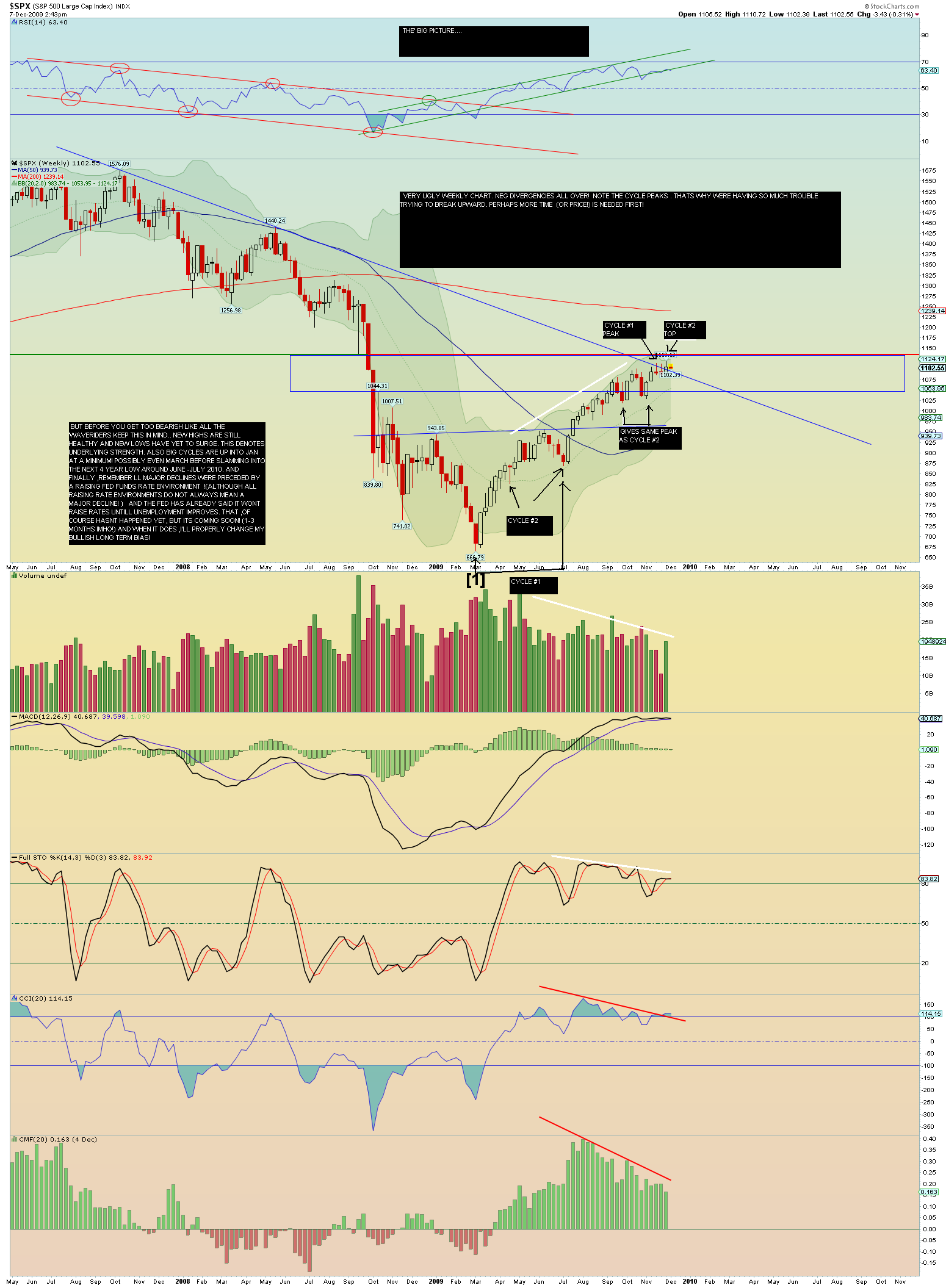 ....thoughts? opinions? critisizems? all are welcome!
Originally posted by koolblue

Be advised Mondays have basically been bullish, since last September. And on March expiration week, the odds are even more positive! but a short term top is close, probably early this week!

Interesting, I went all the way back to Jul/09 and counted only 9 Mondays that closed below the
RTH
open. The remaining 26 Mondays closed +ve. So, that means there's a 74% chance that Monday will close +ve. Of the 9 that closed red, 3 of them started with a
gap
up and closed above previous close (ie. actually a black candle).
Monday's opening price will be important to watch.
Tuesday is the day of the
FOMC
interest rate announcement, that could line up well with your call for a short term top this week.
Originally posted by koolblue

That 1136.25 comes up again... projection good unless 1144 is hit again.

This is the reason why I miss your chart postings. It did hit 1144 again, but the morning bias was down, esp. with the unfilled
gap
1146.5.
1136.5 on that last sell sequence. Your accuracy is uncanny!
Thanks pal! Bingo on the 1136.25 (within one
tick
!) My order was at 1136.50, hit but no fill! . Now if im right we grind higher into late tues or early wed for the cycle high(new rally highs very possible), and then a more serious decline.... at least that would be the ideal scenerio!... time will tell.
bingo on the 1153.75 number (within one
tick
again). Now does she have the power to get to 1156.25? Or is that it? Remember Kools tools cycle peak due wed! then , at least the potential for a decent decline... time will tell!