Longer term view
This is why im cautious here , but still bullish longer term (at least for now)...
Click image for original size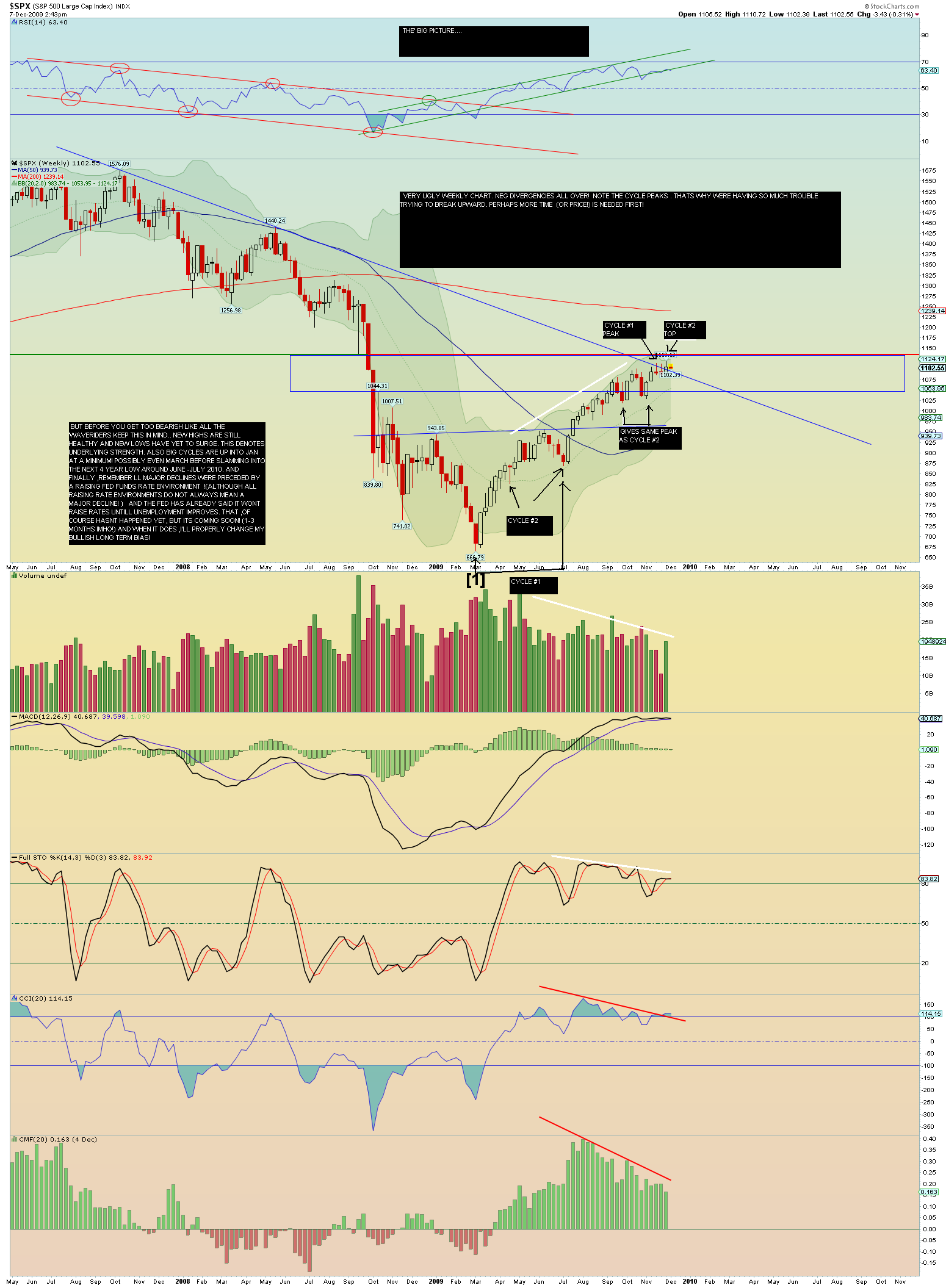 ....thoughts? opinions? critisizems? all are welcome!
Fun week! Man, i love those moons! Well all the bloggers are calling a major top... but im not convinced yet. Longer term major cycles still have a couple weeks to peak, and then again around late Feb/early march.I told you a short term correction seemed immenint, but now the question becomes how far? Juries out but , one more surge in the next moth or so cant be ruled out...yet! ...I am closely watching new highs /new lows, put /call, etc.