ES Thursday 9-12-13
the lines and zones I have for thursday and wednesday overnight.....will confirm in the morning
Click image for original size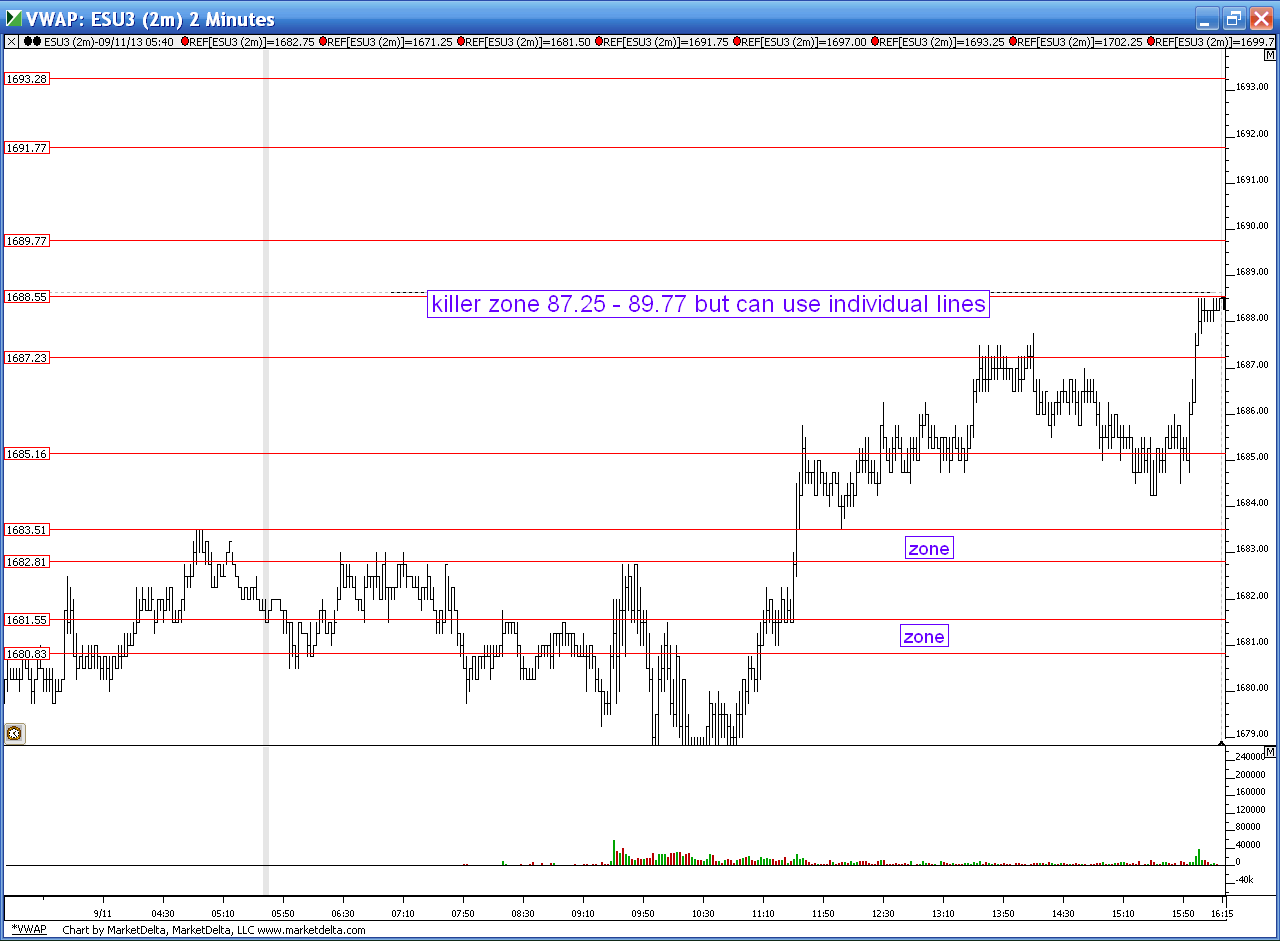 Took some at 86, a little piece left or 83. Stop is just above the magnet
Click image for original size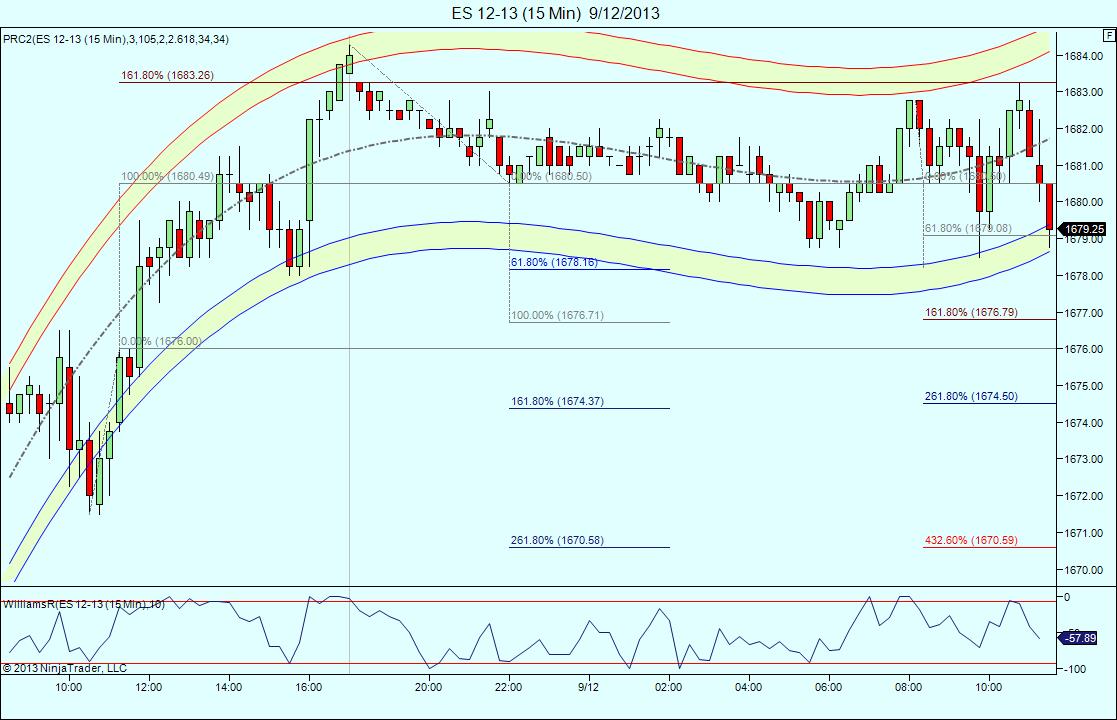 Update: just wanted to show how the numbers are the same , even from two different initial moves...This gives me more confidence on the numbers but even tho were at the lower
prc band
the indicator is not yet oversold...so were on track but expect a rebound any time..
after noon pull back low and
LVN
zone approaching here.....trade on both sides of
IB
....seems so early for a balanced day
go bkay ...go !!!
Thought we might bounce at 84.50, looks like good volume down at the low let's see if they go for those singles YD
covered the balance here at 1678.00...the 5 min and 3 min charts are at the lower
prc band
and the indicator is also oversold ... low so far (1677.50)...still think lower is in the cards for later tho....1674.50..at least.the short term chart will hopefully show why im being cautious
I didn't get them for my long yesterday so I may be obsessing
It's times like these I say to myself "they gotta want that number, don"t they?"
kool, so u r using swings that have been exceeded to project from? was it always like that? like u said, it's been a long time and i may not remeber all of your guidelines
thanks
Originally posted by koolblue



Click image for original size

..all in all, a decent trade...