ES Thursday 9-12-13
the lines and zones I have for thursday and wednesday overnight.....will confirm in the morning
Click image for original size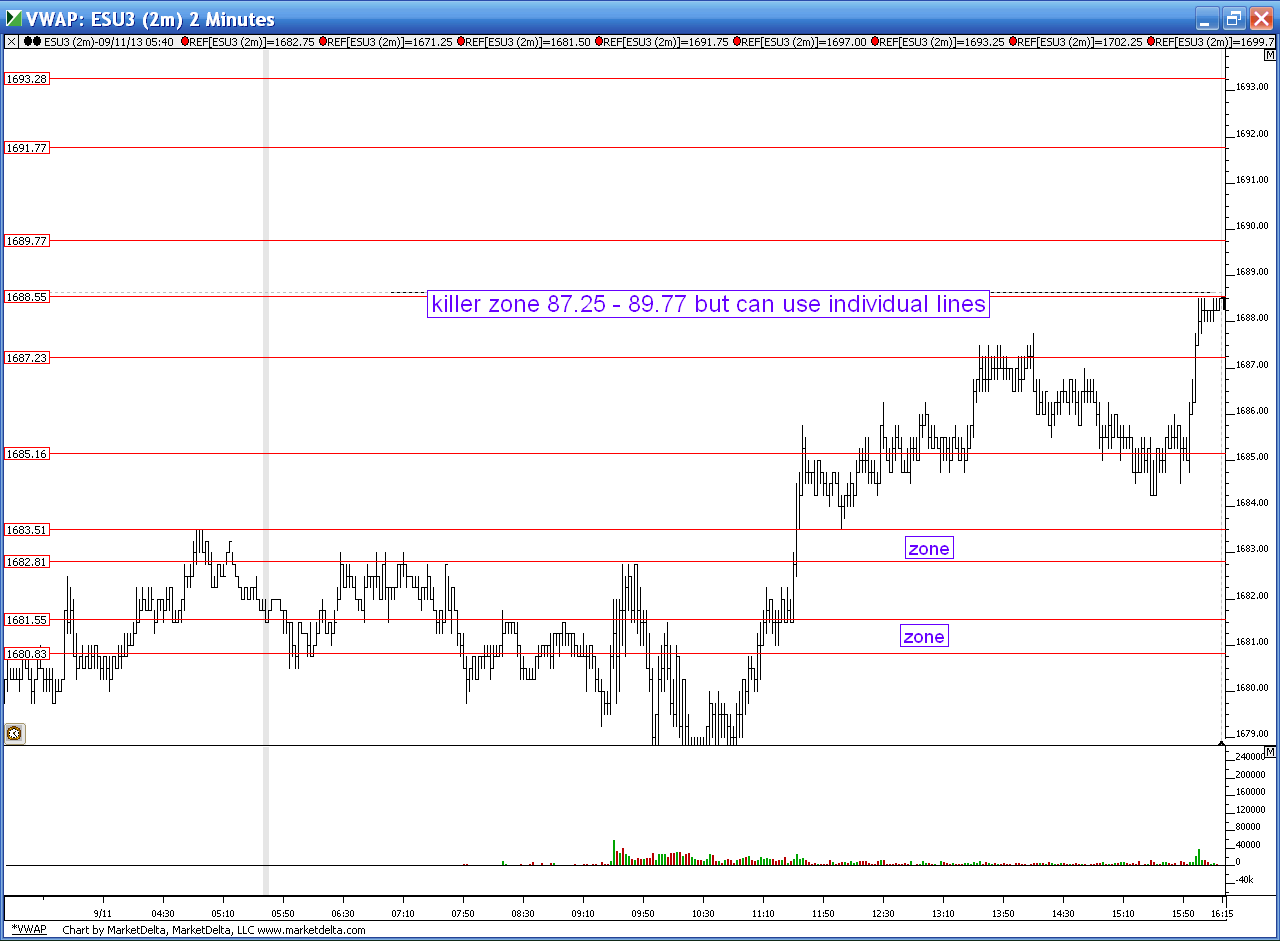 Originally posted by NickP

what i mean is, on the last chart u posted, u seem to be projecting from 82.75 and not from the last swing high at 83.25...that's all i meant...thanks

remember the 15 min proj was from 1684.25 i believe, even higher than the 1683.25 that your talking about...thats why i am slow to erase them....
Originally posted by BruceM

flat at 82.75...will try once more from lower if it drops

one more handle and i may join u Bruce...current low 1675.50 looking for 1674.50
expecting a test above 83.50 and higher but so far I'm long and wrong !!...keeping this small...out of my time window....
took something off at 83.50 to make up for small loss on last long.....will try to hold for 84.75....not convinced our runners are safe though
i am with u bruce...long from 75.5 (dec)....this 76.75-77 prev
single print
area should be taken out rather quickly if we are to go back to the
ib
low (78.5)...air at 77.5 being filled as we speak so taking some here...my other two targets are ibl and 81 (today's
vpoc
)...not seeing strong buyingoff the lows so i might temper my last scale a bit
tick
starting to get neutral after spending a good chunk of time on neg camp
takeing 2 off at 84....two left but no good place for stop as I don't expect a "V" bottom