ES Thursday 9-12-13
the lines and zones I have for thursday and wednesday overnight.....will confirm in the morning
Click image for original size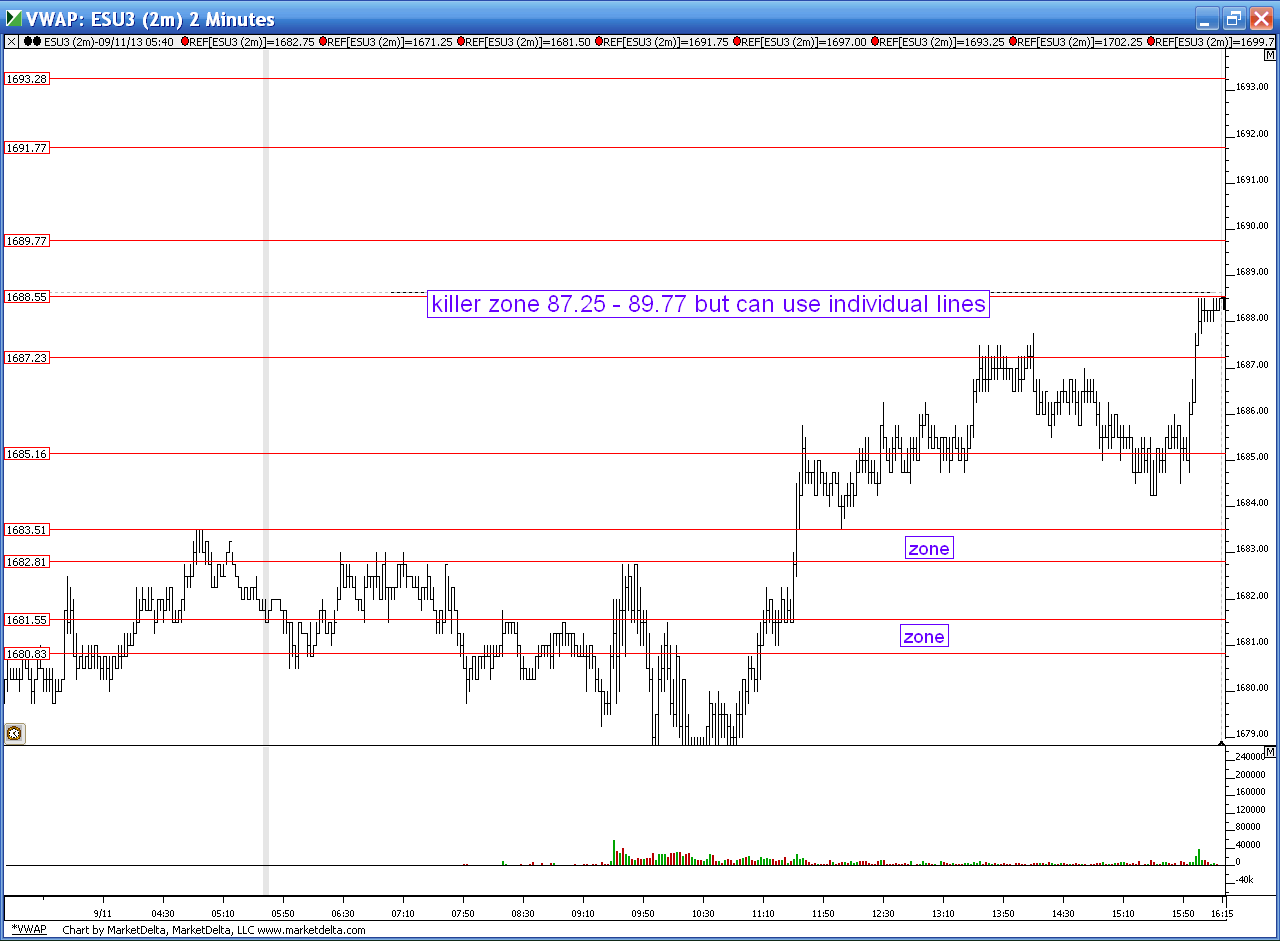 One more push would be welcome
not sure what u mean ,Nick. went short at 1683.25, didnt exit at 1679 because as i showed the 15 min showed us still neutral..so i decided to cover the 1676.75 number, but when we hit 1677.50 (even tho i think we will see 1674.50 or lower) i noticed the 5 and 3 min charts , unlike the 15 min chart, were oversold on both the indicator and
prc bands
. you know i didnt want to miss by two
ticks
, and dont want to stay in all day so i exited1678... does this answer your question/ admittedly im being very conservative , but 5 handles is a nice trade for me , so i did it.
starting smalll longs down here.....then I need to go update to a new computer...could take me weeks
as far as projections ... yes always use the absolute high, or low... not a previous projection number...
what i mean is, on the last chart u posted, u seem to be projecting from 82.75 and not from the last swing high at 83.25...that's all i meant...thanks
buying the 83.25 and the 82.25 if it prints and keeping it small up front...target is only to 85....will watch the 81 closely for stop loss
oh . i see what u mean, Nick..no, u are right i simply didnt yet erase those projections because they were identical to the 15 min ones...using the 16383.25 high gives first a proj of 1676...just hit dead nuts by the way...
Thanks, Good luck on your long