Looking for shorts..
got stopped at 81.75 on this as that zone held too well.and was within one point of my target..( 76.50)..poor trade management on that ...I'm Now shorting 1495.50 .target is down at 1489 first.....This is a good zone...will
add
to short if we trade to 1502.50....1491 seems to be a "given" if there are such things...
close up of the overnight zone I am looking to get tested....An old
point of control
sits at 1497.25 so that May help my downside trade....we'll see in a few minutes when
RTH
opens
Click image for original size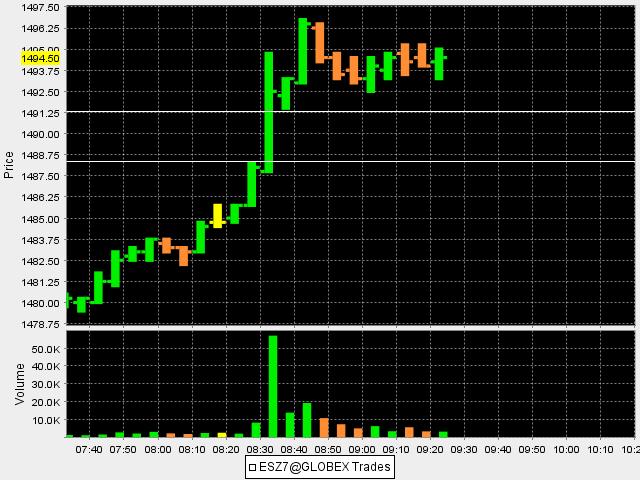 anyone crazy enough to take a short trade from up in the 1429 area..? I did as my second key zone of 1431 was hit...risky in overnights..with some luck they will retest 1426 and then 1422..Happy Post -Thanksgiving Trade
Tough luck on that trade Bruce. Market was surprisingly directional and strong for the Friday after Thanksgiving. I'm not sure if we've seen a 16.5 point range in the
ES
on this day before.
Click image for original size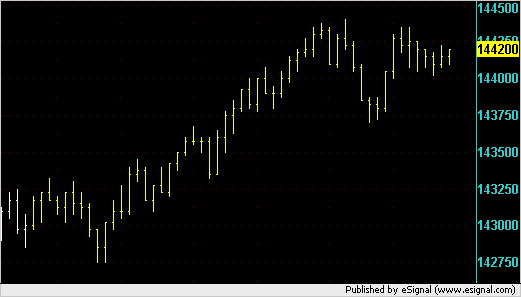 That's ok Guy..this was overnight...so it traded down to 26.25 in overnight but I wasn't nimble enough to take anything off...I moved stop to break even and then got stopped out..beside from that I agree with your comments...very interesting day...I would have thought all the big boys would have had their trainees in today to play with the stops.
Obviously I was wrong...
I wonder if this is just a setup for the
gap
higher open and sell off on Monday
Could well be. I think a higher
gap
would be a better probability
gap
play than your average
gap
play from that position under normal trading.
shorting here in overnight at 50.25..will
add
at 55 if needed...targeting 46 first..then 43
screen shot of area I'm looking to get tested in day session if overnight fails me...
Click image for original size