Looking for shorts..
Thanks....I think I'll need it as everyone is trying to front - run the Fed....we'll see...no
add
ons for me in pre-market
43.75 on other partials and have two contracts left with stop at 46 just in case they will try and get 40's
I added to short when overnight high was taken out and they hit the plus 4 number...It's more important to have a reason behind this type of trade posting..I got stopped out at 46.25 on runners...nuff said
Well the weekly pivot has been hit..I'm short from 1479.50...thinking that the 1473 area needs to be tested....I will
add
to this in overnight or current day session when/if we trade to the 1485 area...Concern is Monday - Tuesday range violation will probably happen to upside...will do targets for that CONCEPT in the other thread...
The 93.75 area seems like a good resistance area but that is too rich for my trading
now that the
add
-on took place at 1485 I have adjusted my target to 1476.50...hopefully they won't make me work too hard daytrading on Wednesday to make up for this...I will be fairly uncomfortable if the 93.75 trades in the overnight...
close up of an area I am watching....this is like
single prints
only on one minute...gotta be flexible if you average in sometimes.
Click image for original size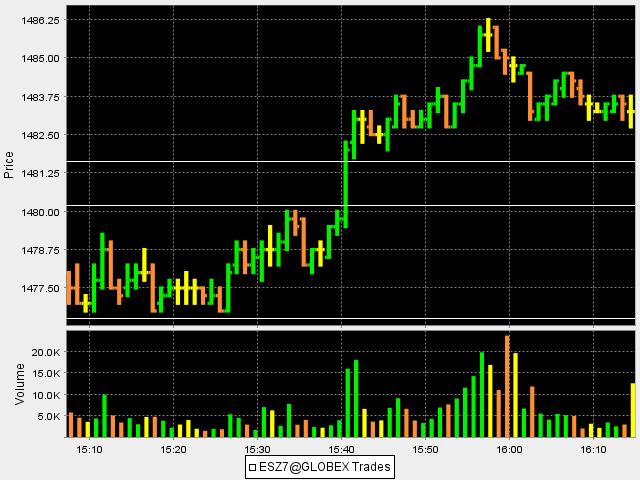 got stopped at 81.75 on this as that zone held too well.and was within one point of my target..( 76.50)..poor trade management on that ...I'm Now shorting 1495.50 .target is down at 1489 first.....This is a good zone...will
add
to short if we trade to 1502.50....