ES 09-09-08
Here's some sq of nine
S/R
#'s I am looking at today....
1315
1297
1283.5
1279
1268
1261
1247.5
1243
Buying @ 26.25...many good reasons 25 is sq of nine, I've got some rare
RSI
readings that don't come around often (but you have to take oscillators with a grain of salt at times)
quote:

---

Originally posted by BruceM

redsix..if you are here..I would consider that a ledge on SP right now....that double top inside the days range at 54.50.....I would trade as if it is going to get broken whereas some Mp players will use that to initiate a short fade....that and the singles above it may prove to be the way to go but not until Joe gets clear on longs..



---
Thanks Bruce; Sorry I didn't get back before now. I have started looking closer at the
price action
at the ledge. I'am behind the in this area.
Joe , the dow will trade 8-10 points for every one
S&P
point......when I made those comments the Dow was down 47 points and the
S&P
was down 24 points.......something was out of whack....I don't expect the Dow to usually lead for long but it does happen sometimes....Use the Naz as a final deciding factor.
Be careful using this concept in the first 90 minutes as
Gaps
and delayed openings can mess up the reading....Hope that helps
Bruce
quote:

---

Originally posted by CharterJoe

Bruce,

very good call earlier on the Dow 30's. What exactly are you looking at?


---
Click image for original size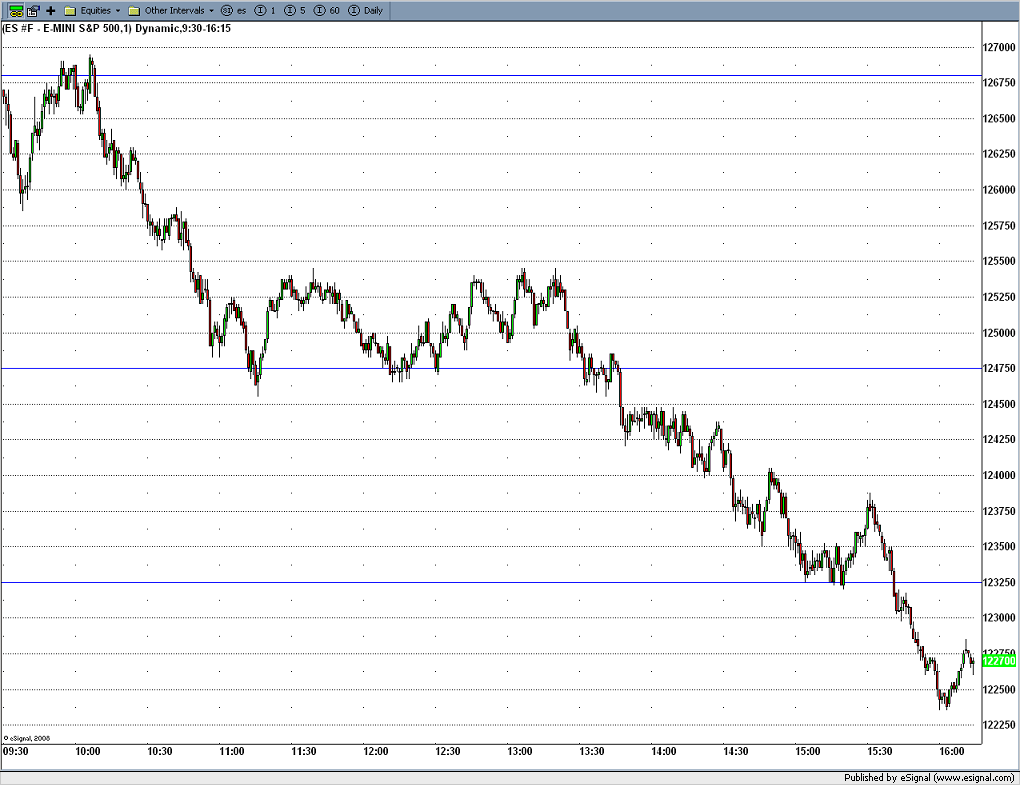 Here's the finished product, the three blue lines are my "dated" sq nine numbers these change slightly every day. The 1315, 97, 79, 61, 43 stay the same and 4 times a year these numbers line up at the same prices calling some amazing trades.
These red lines will never change. Notice that the top one is 61 that magnet of a price here of late.
Click image for original size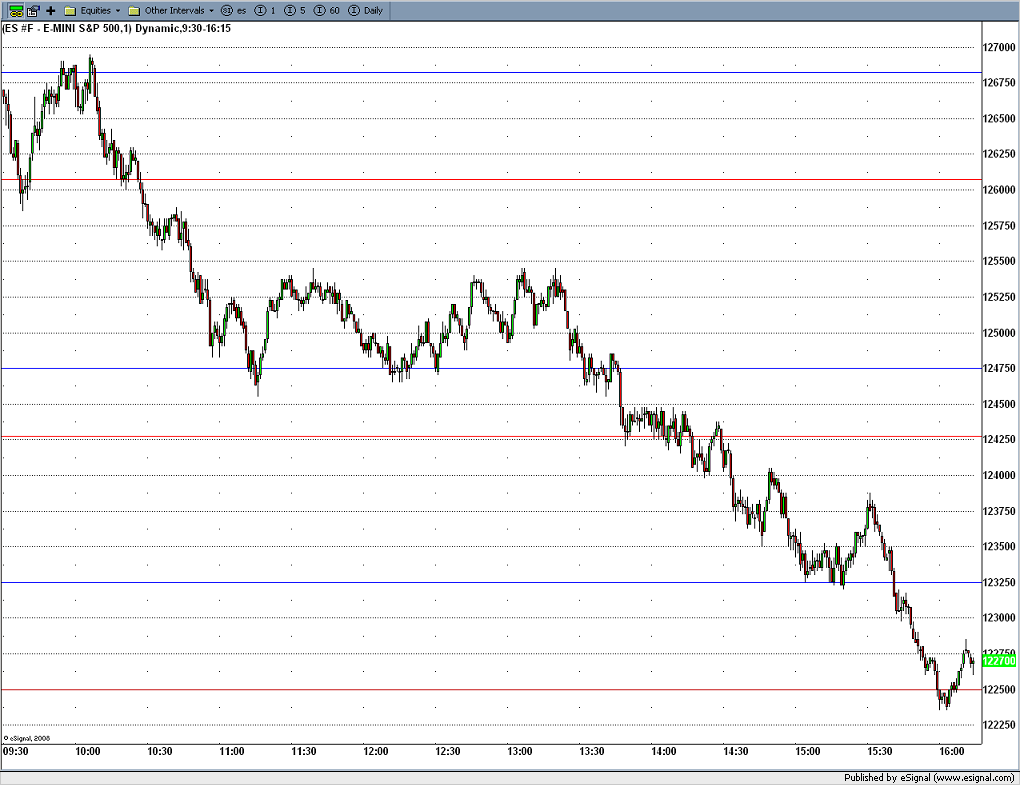 Bruce if you
split
the red lines it called the high i.e. 1261 sq root +.125 squared = 1269.89
RTH
high was 1269.5