ES 12-16-08
GM
Traders
Daily
PP
: 873.75
R1: 891.50
S1: 854.75
POC
: 868.25
60m: 903.50 / 848.50
15m: 903.50
overnight
globex
gap
@ 874.25
Here is the picture. Bigs are the white BAV line against the right measurement axis (ended day +102611 net contracts)and small traders are the brown BAV line against the left measurement axis. It looks like small were closer to a net -30k.
Click image for original size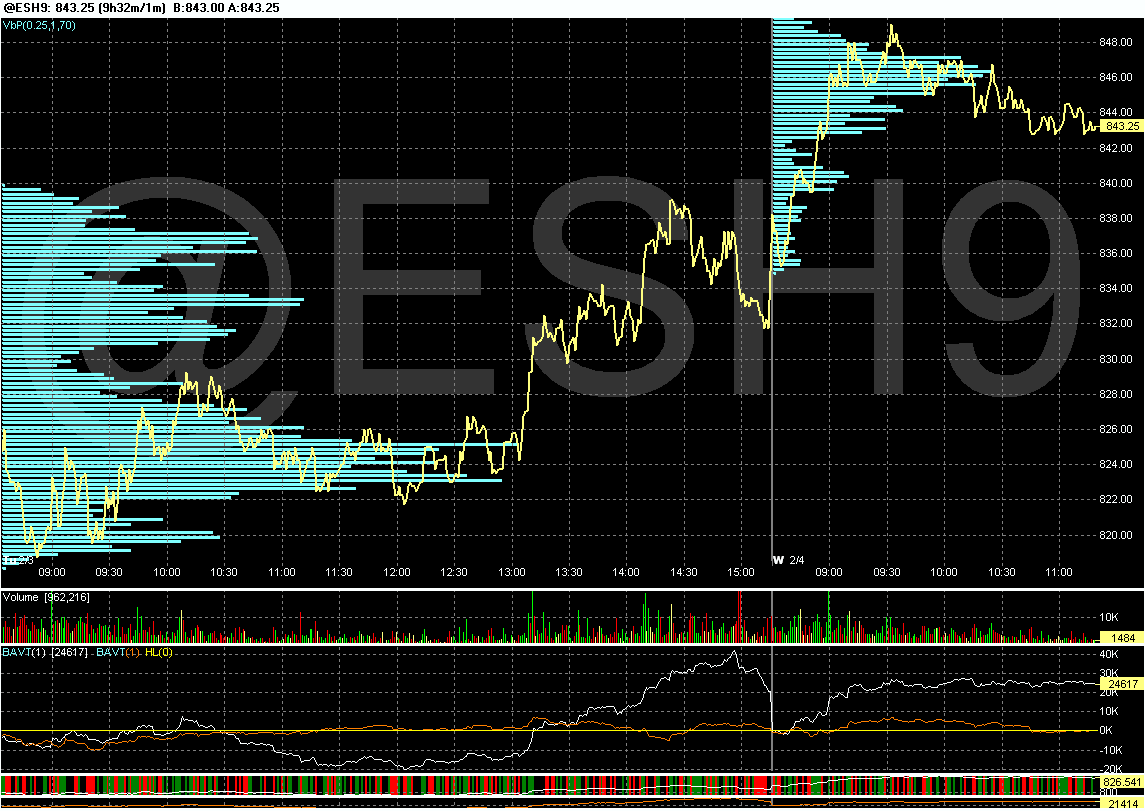 yep
VO
i agree- not much volume. That's how you know it is not real buying to end the bear market.
quote:

---

Originally posted by koolblue

nOTE O/N vos CHART DECLINING VOL THE WHOLE RALLY ...very typical of an ending diagonal!(or bear flag or whatever!)


---
kool I would love to see it get there...when we see a big volume day to the upside you will know their distributing
NOTE ALSO LEG A IS 918-739=179HANDLES AND .618 OF THAT IS 110.50 ADDED TO 813 IS 923.50 AND IF YOU USE THE 817
LOW
= ABOUT 927.50... LOTTA FIB RELATIONSHIPS AROUND THAT 927-932 AREA
Thanks for all the charts and goodies today folks........I enjoy it all but today I really enjoyed Prestwicks updates on what the "super powers" where up to...cool stuff