ES 12-31-08
BTW I've only taken 1
RTH
trade today and that was a projection taken 7 mins into the open.
Just want to illustrate to new persons on this forum the accuracy of KBs method.
Click image for original size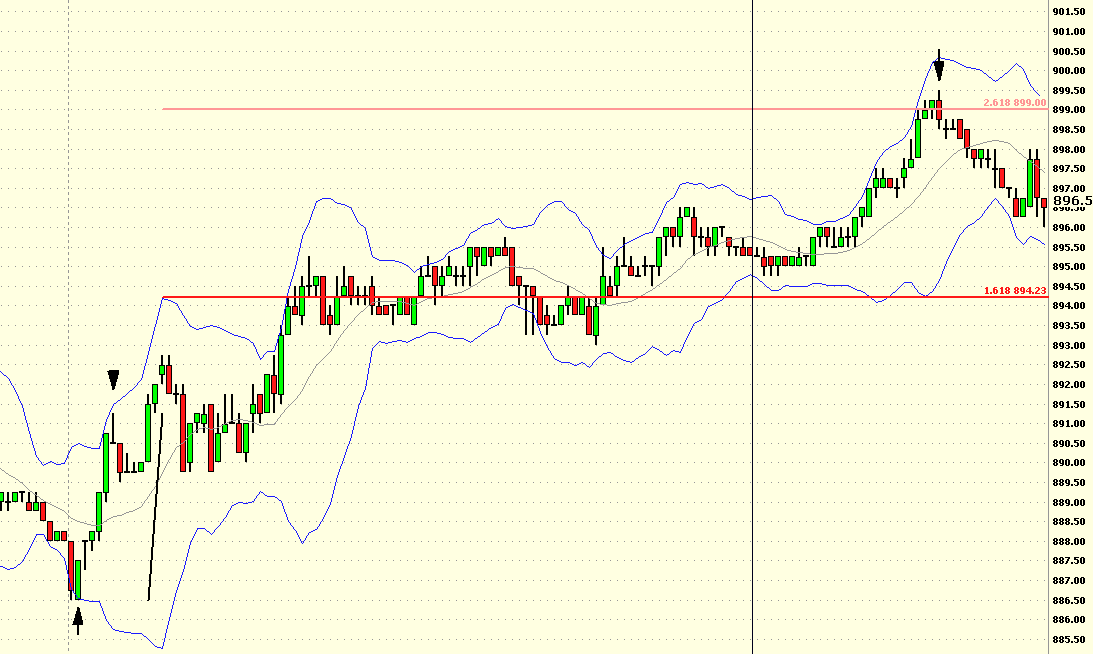 nice chart MYPTO! DONT FORGET
VO
'S discovery of how they love to decline back to 1.618 after hitting 2.618!
quote:

---

Originally posted by pashalv

Kool,
do use for 1min. projection 898 as high,
L is 896,25 correct?


---
YES FRIEND ,AS YOU CAN
SEE
IT PROJECTED 900.75 AND MISSED BY 3
TICKS
! STILL VALID UNLESS 896.25 IS TOUCHED AGAIN
THO
! i still have my order to sell there just in case!
just made another 2.5 points profit at 10 contracts..........doing well so far today, that 900 resistance is holding up well!!