ES 12-11-09
now you never know what the path will be to get to a projection and since im a very short term scalper, i do a lot of entries and exits at those 1.618 numbers. they generally get hit fairly quickly and some times thats all you get and then the market rises or declines enough to negate the original projection. also i use some (probably not enough!) common sense! i look at the technical indicators like stochastics to see if we are in fact overbought or oversold as we touch a 1.618 or 2.618
BTW, Thats an excellant strategy Einstein. I switch around , but lately ive been looking at the 13 min (pretty much the same proj. as the 15 min deadly) and watch the 5 min for overbought oversold conditions, and the one min as we get real close or to find my bare bones itty bitty proj. to exit after entering a trade. ... for instance heres how i see the 13 min numbers...
Click image for original size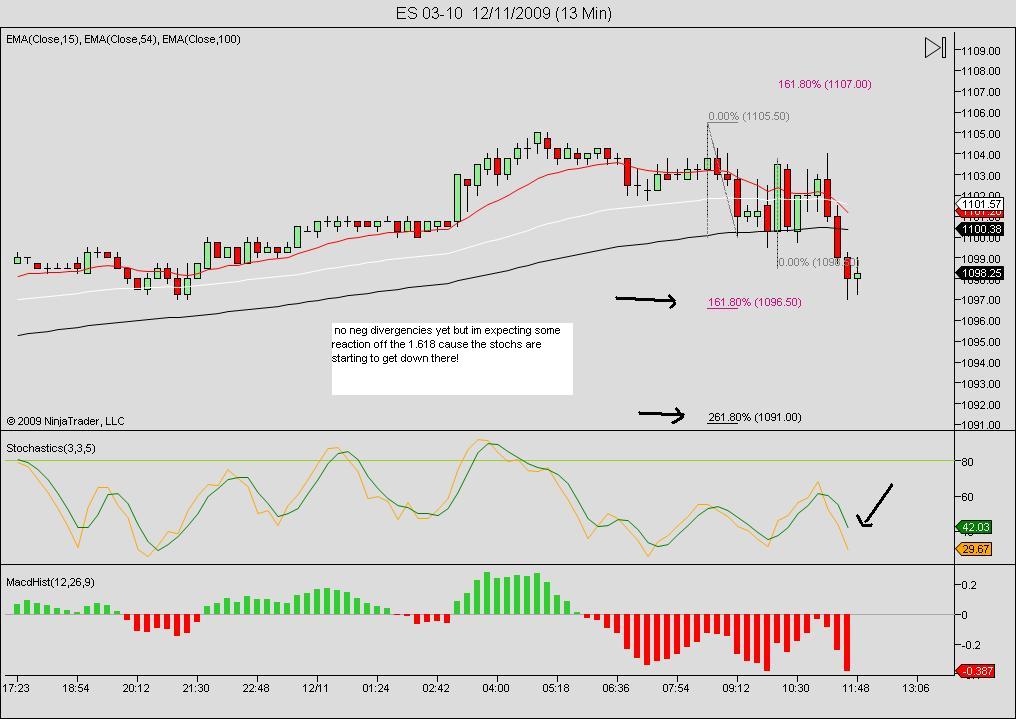 And we have a bingo! im long 2 from 1106.50 (perfect hit at 1106.25!... now watch the reaction
Click image for original size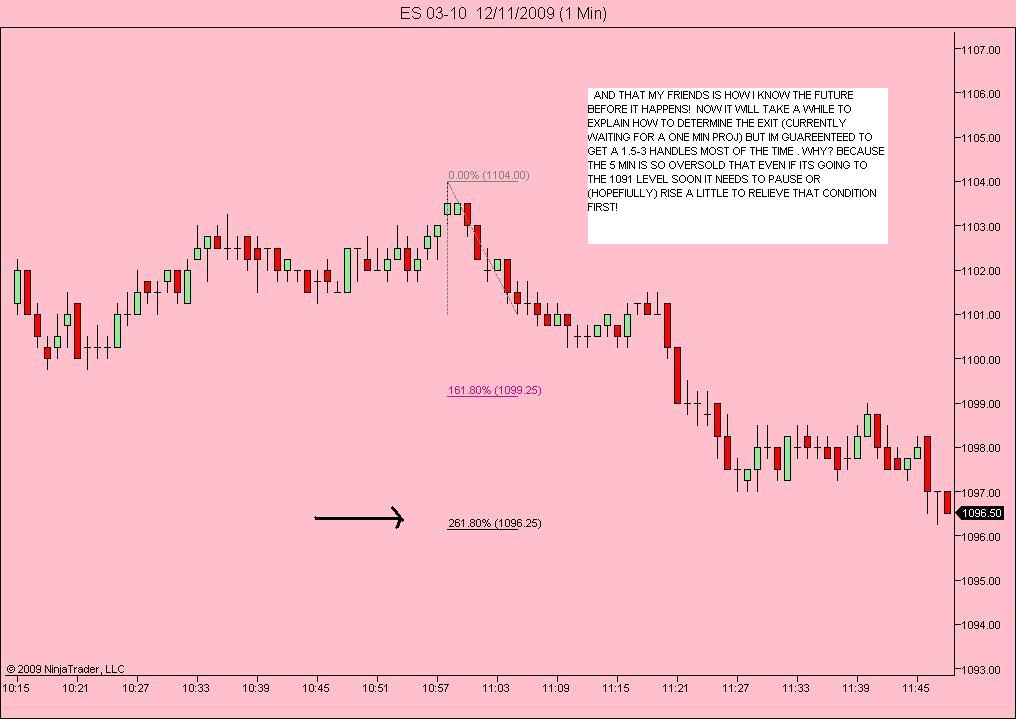 ...
SEE
THE REACTION ..I M UP A HUNDRED BUCKS JUST WHILE TYPING THIS POST!LOL
AND VOILA!! out both at 1098.75...plus 2.25 on each es! that my friends was a textbook scalp and exactly how i thought during the process! ... dam hard to post and trade at the same time but i think you guys are truly trying to learn because you already seen the magic! there is no more powerful system in the world IMHO!
THE FEELING I GET EVERY FREAKIN DAY OF KNOWING THE FUTURE IS
AN
INDECRIBABLE RUSH!... ask
VO
! MONTHS
AGO
I LOOKED
AT
A US DOLLAR CHART (IT WAS AROUND 88 IF MEMORY SERVES) AND STATED THAT THE WEEKLY INDICATED WE COULD GO TO 74.... THE REST
MY
FRIEND S IS HISTORY! notice the reaction offof that 74 level anyone?