ES 3-16-2011
Thought I'd post profile for Monday/Tuesday along side last weeks profile. These are
RTH
only profiles. Quite a few unfilled
gaps
over the last several trading days. Have we found an important bottom here or more downside to come?
Click image for original size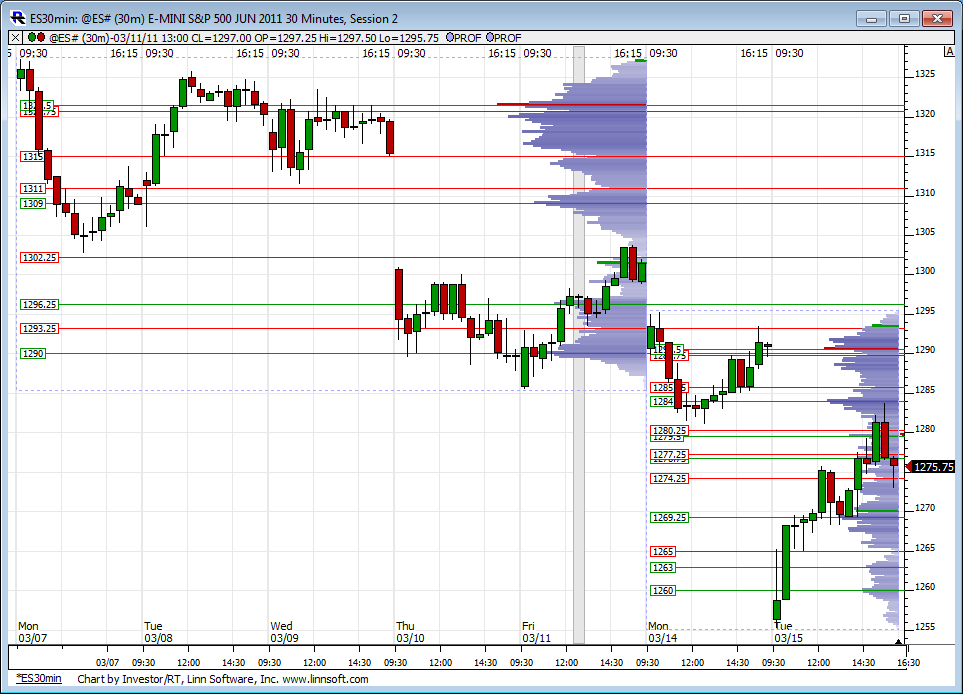 Numbers I'm watching based on volume

1300

1295

1291.50

1284 ***


1281


1275.50


1268.25 - 1270 *****


1262



1254 - 1255
More downside to come. The bears are in control due to world events. A trend is a trend. I will continue to sell most resistance levels you smart guys post - 17 straight the last 3 days. What gets tough is being disciplined enough to not chase it down. Last trade was selling tonight 1277.50 and taking profits at 1274, and then it drops to 1271, darn it. So flat now, hoping it rallies again. Will short again a single
O/N
contract at 1277.50; will
add
at 1283 if it gets there. But 1276 just sold - should have followed Lorn's 1275.75 and BruceM's 1275.5. Oh well, live and learn; will be patient to hit my target later.
After that small scalp, covering my 1277.50 short at 1276, still flat now
O/N
. Headed to work. Placed a short at 1283 hoping it hits today in
RTH
. Otherwise on the sidelines today. Good luck trading.
I'm liking the 75.50 retest in early trade today.....prefer to buy into declines unless we get a 30 minute close under 1268 to get stopped out
here' my chart, as you can see it's consistant from the post 2 days ago. in my opinion we are at a key Fib level 61.8% retrace and i would expect a fairly choppy day today. My morning, i think we will sell off at the open to 69-65 then rebound to a possible 1283. time will tell but that's how i will trade it today.
Click image for original size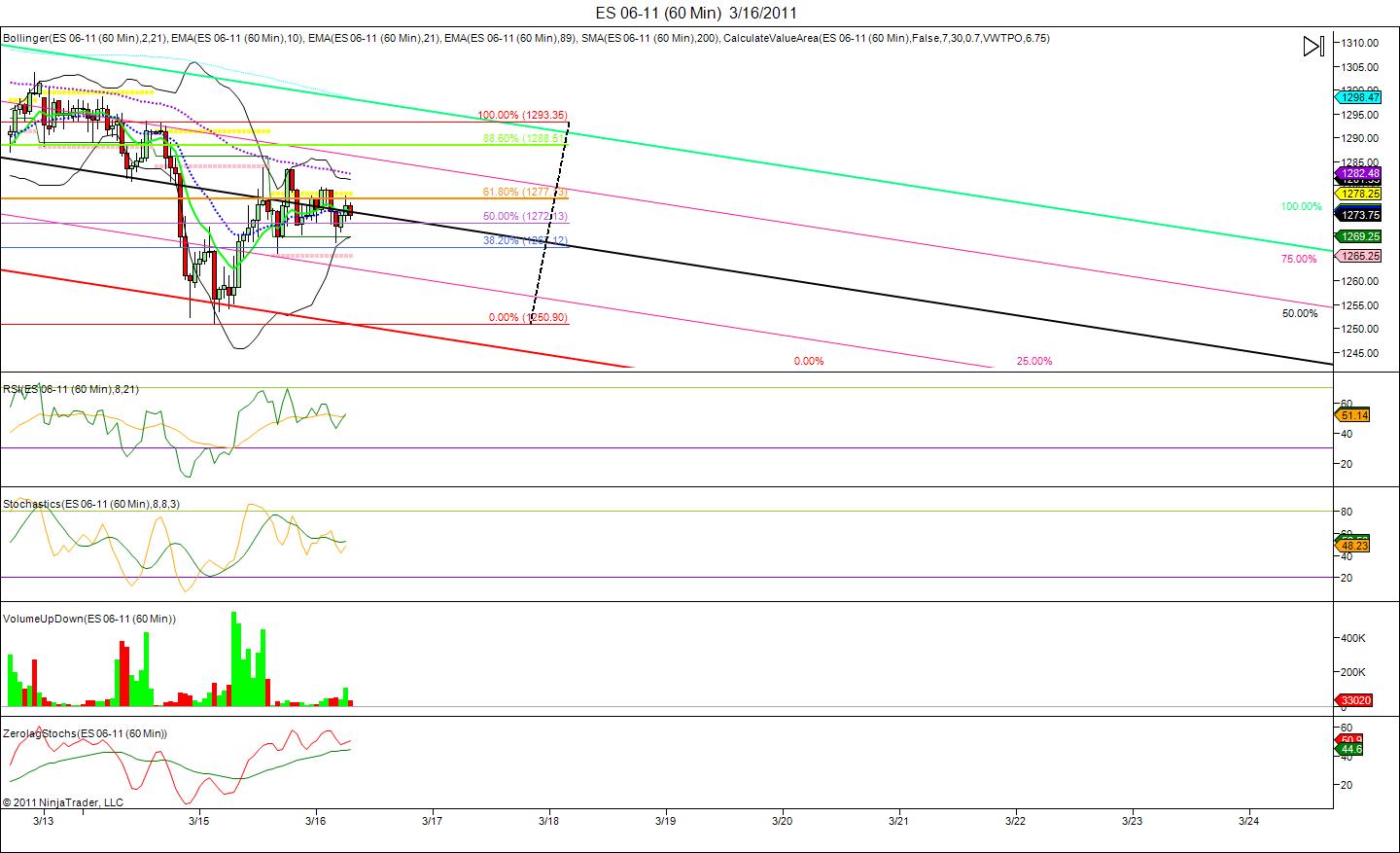 "Goldman bought em all"

Goldman bought 800 bigs at the open !
Low volume
and no reports and open inside YD range...should
gap
fill but may not be a straight shot up...and we may need to suffer a bit
look at that right down into that 47.50 in the
O/N session
......perfect magnet