ES 3-16-2011
Thought I'd post profile for Monday/Tuesday along side last weeks profile. These are
RTH
only profiles. Quite a few unfilled
gaps
over the last several trading days. Have we found an important bottom here or more downside to come?
Click image for original size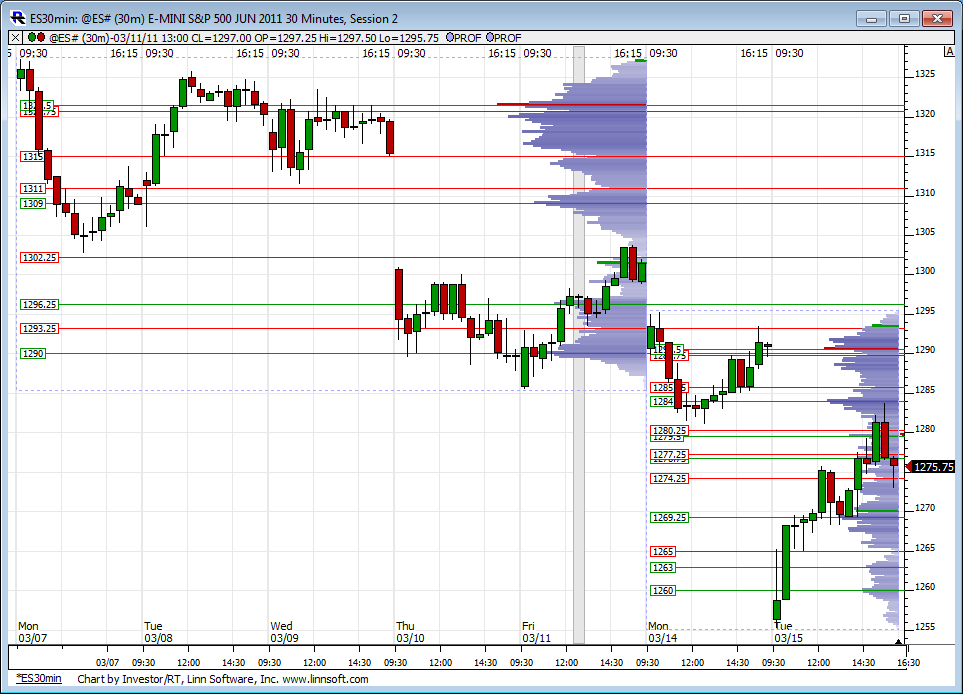 they are still using 55 too and a failure now will go for that 46 - 47 volume
here is how it looks in my world and I am not trading this now..afternoons....u know...the only new line that was generated from today comes in at 47.50....all other lines are from Yesterdays volume
as posted on the first page...great examples of volume at it's best
Click image for original size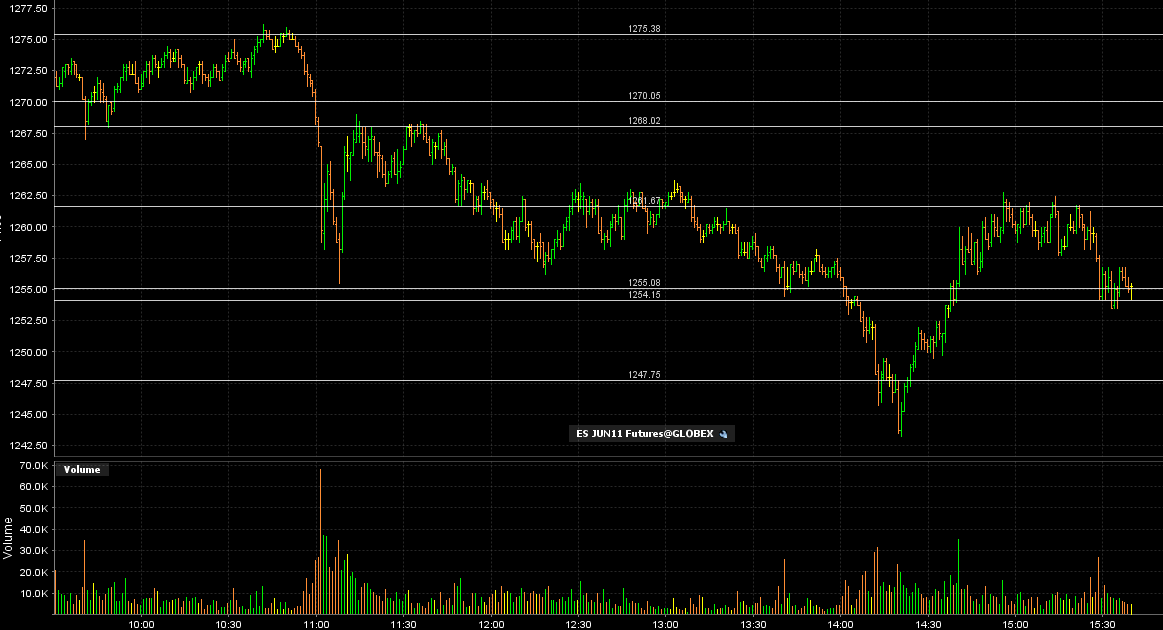 for me the last part of the day is quite often a great example of having good numbers but just not having the skills to trade for them....
Market Delta
capture of 11AM drop
Click image for original size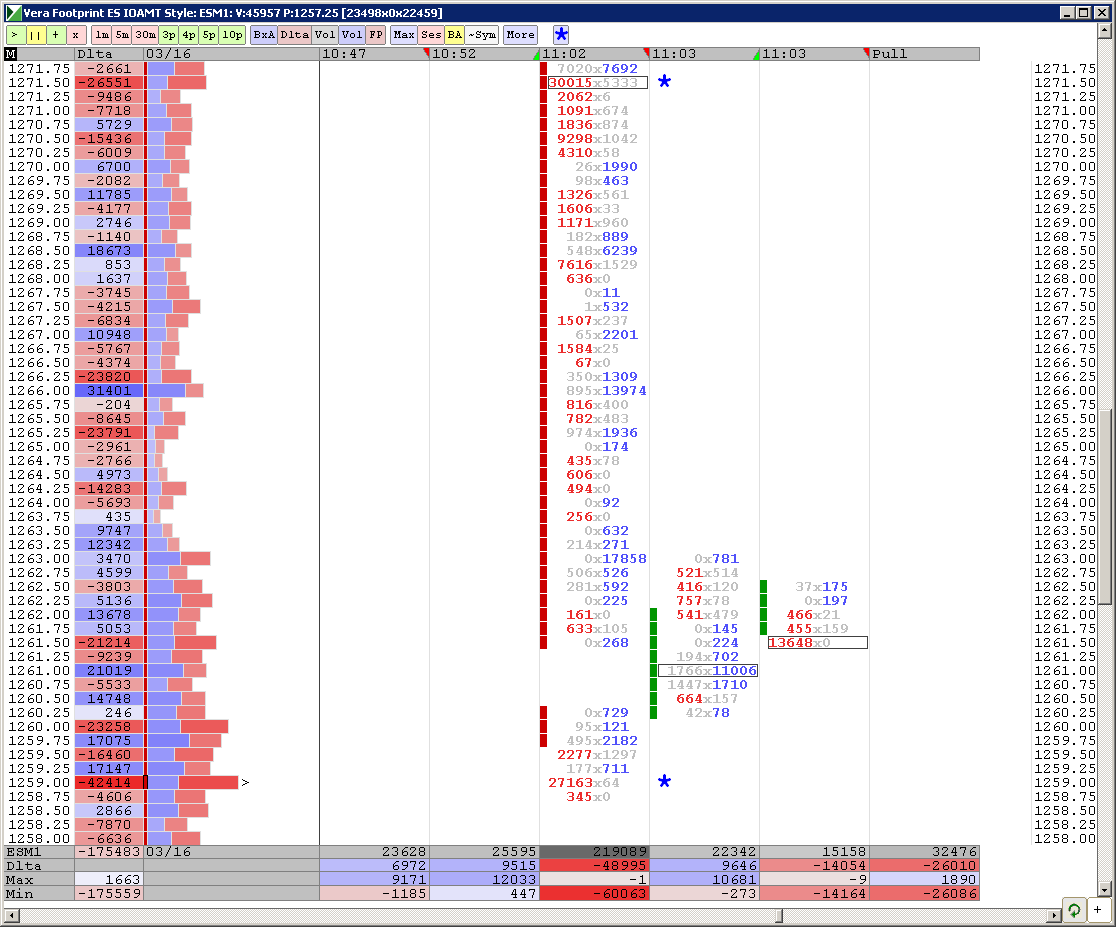 Detailed look at 11
AM
action with high volume entries by big traders. From my M-
Delta
Click image for original size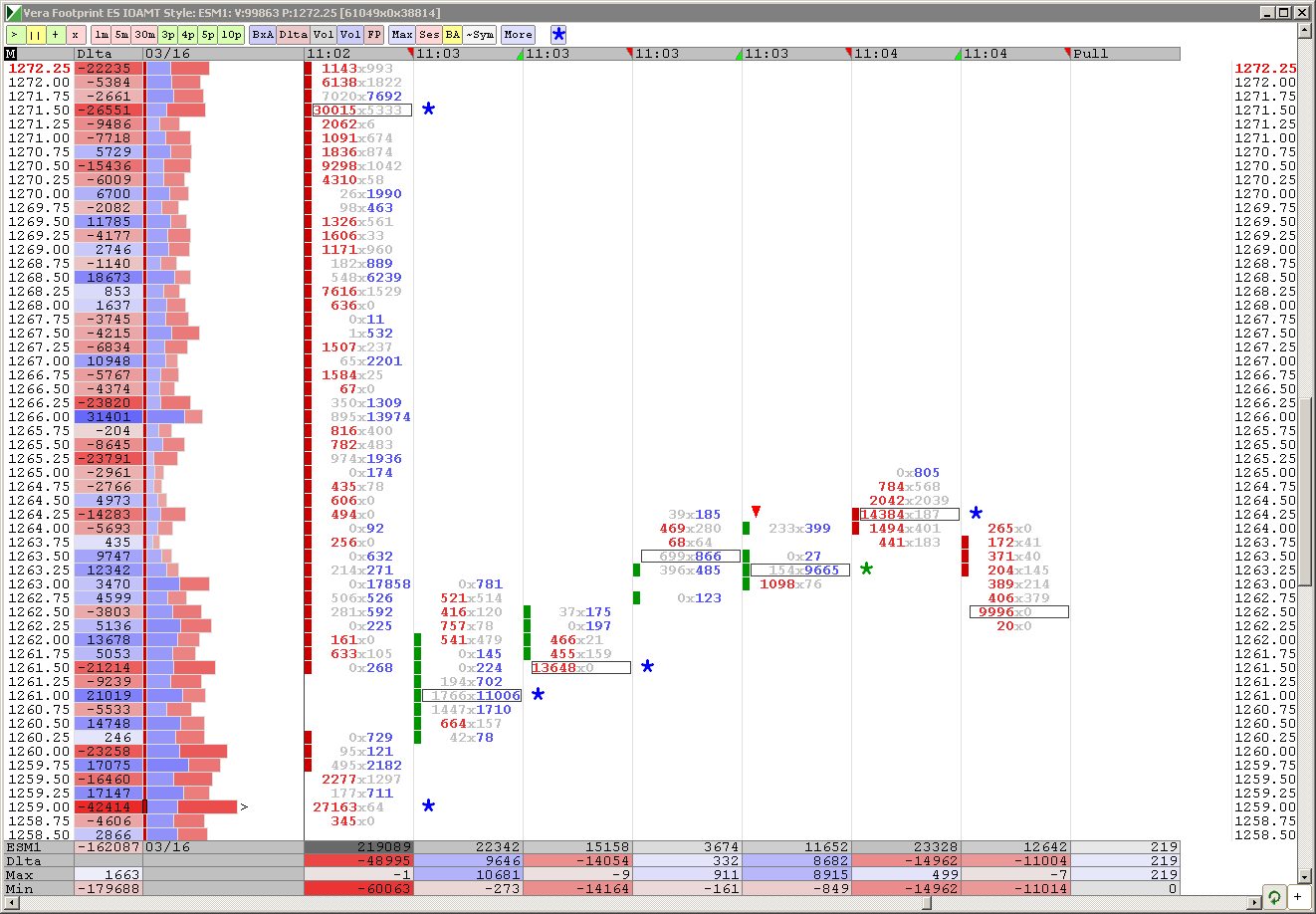 thanks for posting those screen shots lisa
look at that right down into that 47.50 in the
O/N session
......perfect magnet