ES 3-16-2011
Thought I'd post profile for Monday/Tuesday along side last weeks profile. These are
RTH
only profiles. Quite a few unfilled
gaps
over the last several trading days. Have we found an important bottom here or more downside to come?
Click image for original size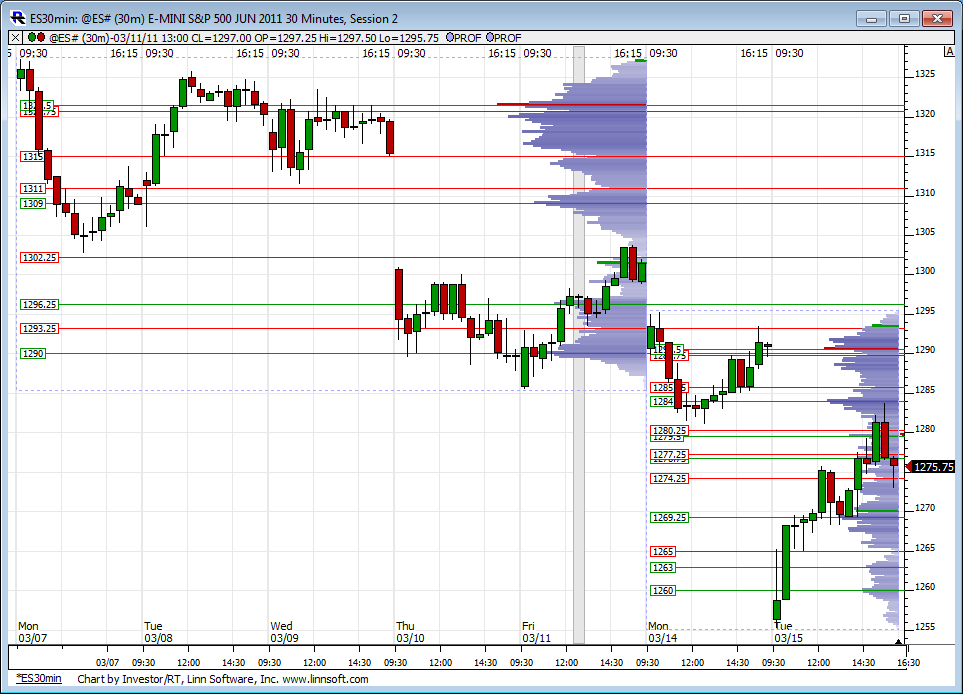 Here is another
VWAP
visual. You will notice the volume bulge down around the price Kool is targeting for a buy.
Click image for original size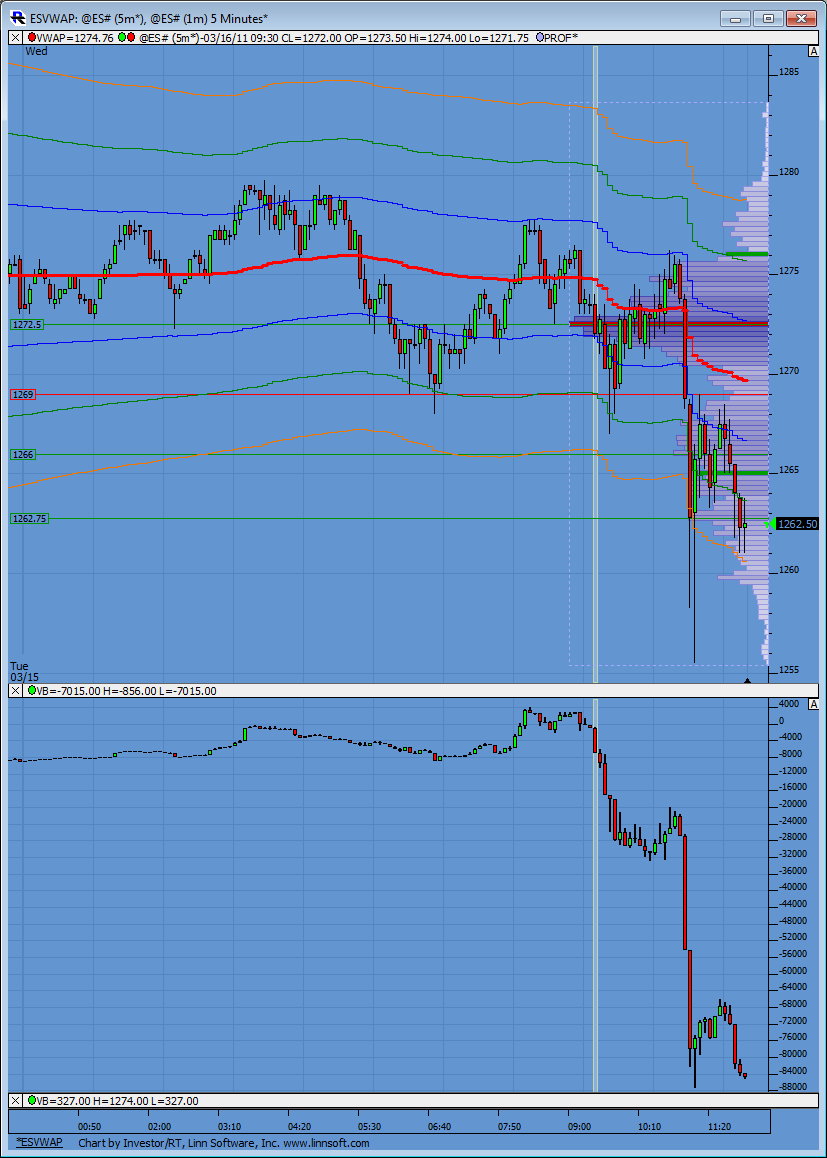 cycles say i might be a touch early.. but i never trade the cycles, just look for confirmation from them!
Click image for original size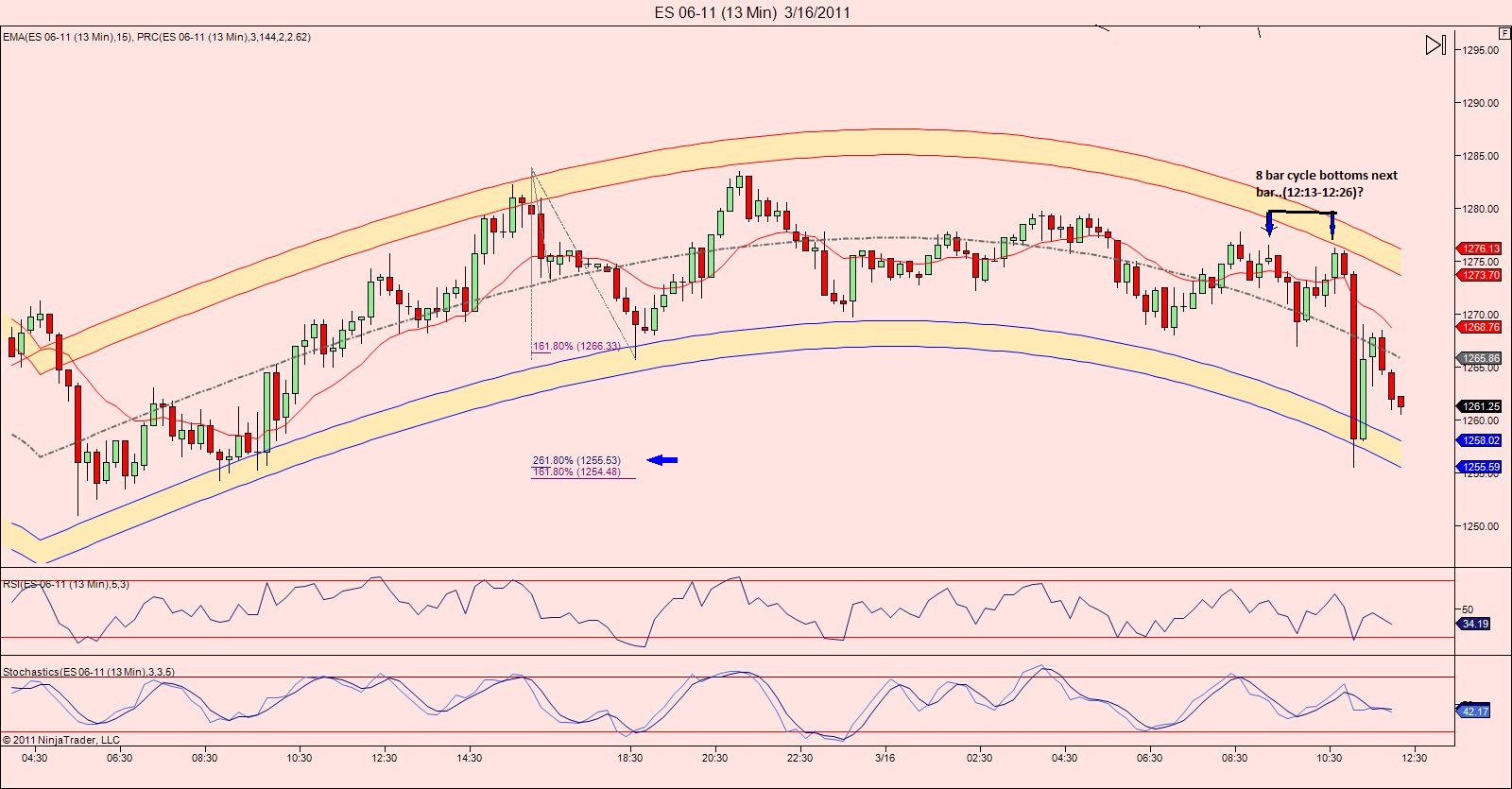 Originally posted by koolblue

I'll BE A BUYER AT 1259.50... BUT CAUTIOUSLY!... one contract only!(half my usual)

Thanks for the head's up on that trade Kool. I was able to join the trade on the re-test of 1259.00.
remember to click to see the whole thing
yeah but due to posting i missed my exit which was supposed to be 1362.00!.. now im not sure what to do!.. i guess hold
Click image for original size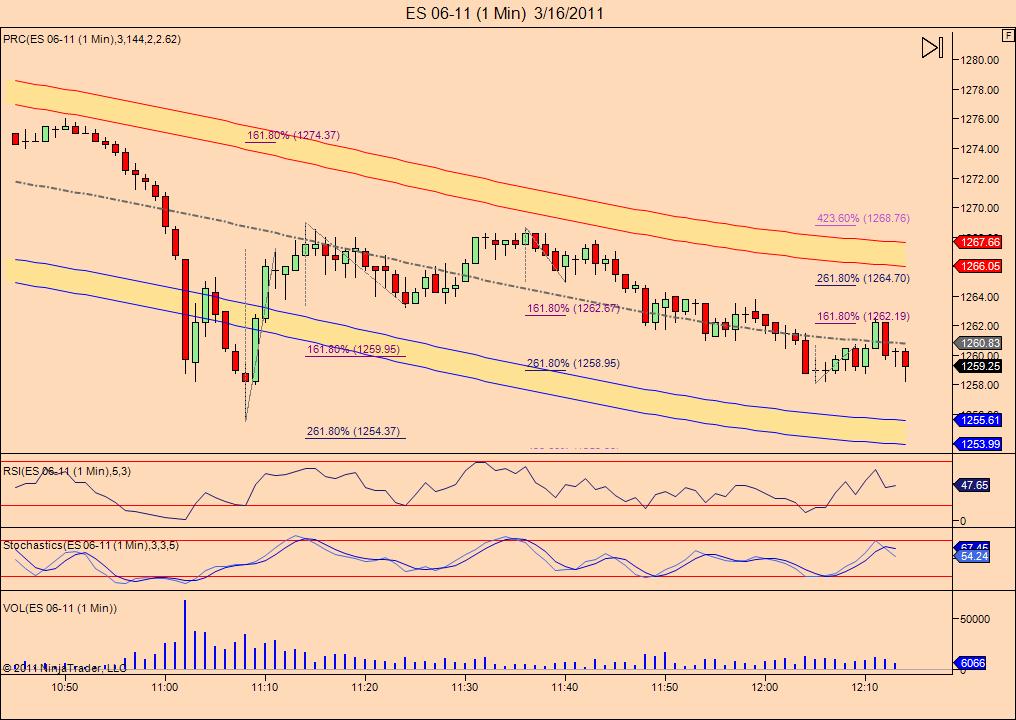 23800 contracts entered at 1257
well stopped at 3 handles on what should have been easy money at 1262!.. thats what happens when you try to post too much.. like i usually do! gonna have to chill....
3 reactors partial meltdown confirmed
look at that right down into that 47.50 in the
O/N session
......perfect magnet