ES Tuesday 12-16-2014
odds favor a return to 87 - 88
Actually I was working off a
Volume Profile
chart. Saw 81.50 held as support then looked for entry long 84.50 held on a retest (which ius hard to see on this chart). That was my premise.
Originally thought they were going to retest the earlier breakout but when 81.50 held looked for longs
Click image for original size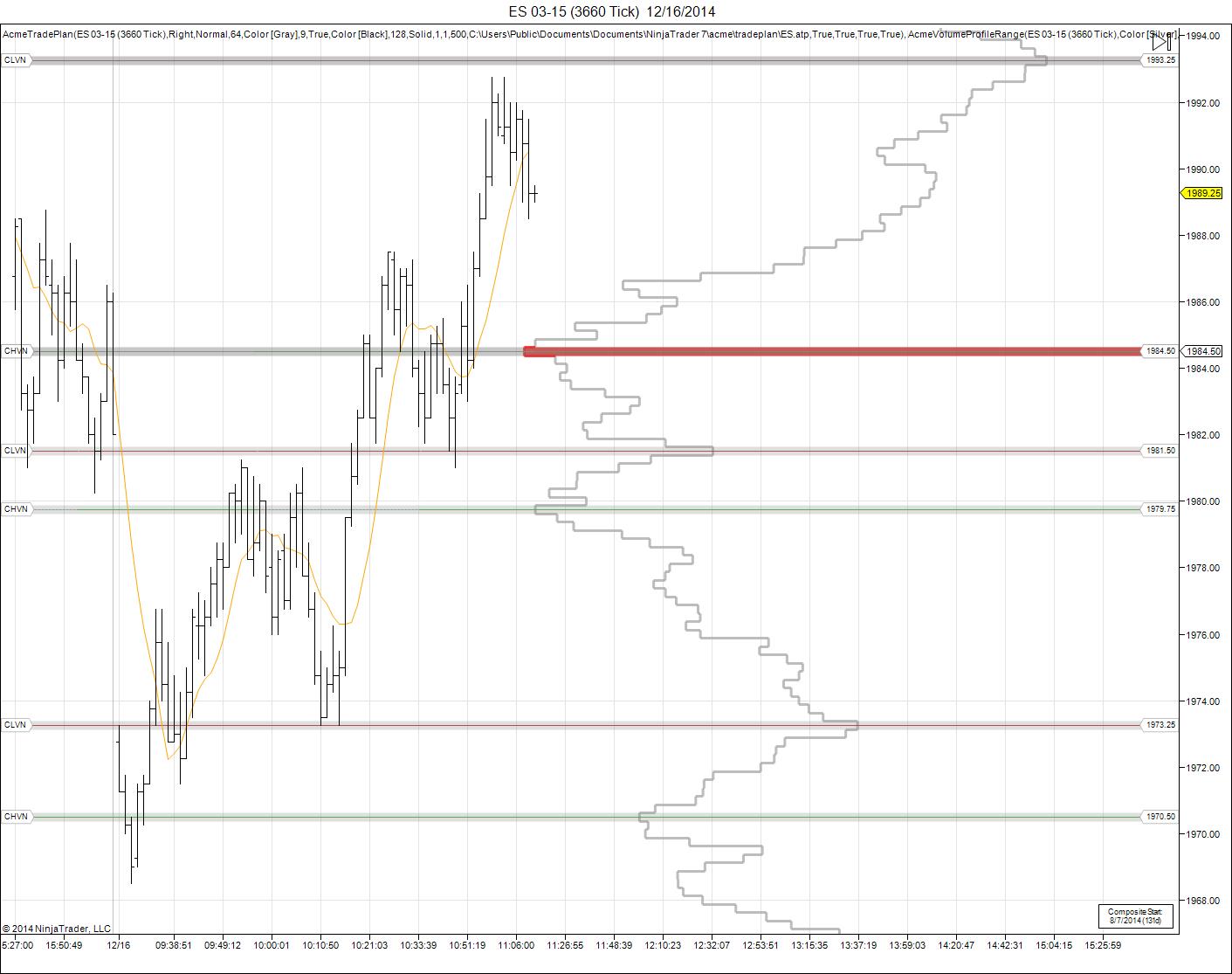 this is third thrust up if u look at 5 minute pushes..nice to see them take out the double top and then roll over near
VA high
from YD
wow..I couldn't be more wrong !!...gonna try a sell from 2004.25...in singles from YD and above 1 sd band...R1 at 04.50 today might be a good short
took loser at 05.75....trying again from 08.75
bringing this fwd in case it got lost in between posts...if u r still reading this Bruce an explanation of what u look at in those scenarios mentioned below would be great thanks
Originally posted by apk781

right, was thinking the same thing...trying to understand how u filter between zones that a priori are good based on market profile stuff once price reaches them...i use internals and tick but from what i see that is not sthg u use much...so would love to understand better why the pitbull was good and the 94-96 wasn't given taht price did not stop pause really at any of them

thanks



Originally posted by NewKid

there was no pause at the -4 number this AM. do you not look for pauses in the pitbull then?