ES Key numbers for 3-14-11
ES Key numbers for 3-14-11
Here are the key numbers from Fridays trade and a chart with the volume showing why they are key. On your own charts you can compare where your high volume is with price.
1300
1295
1288 - 1289
Click image for original size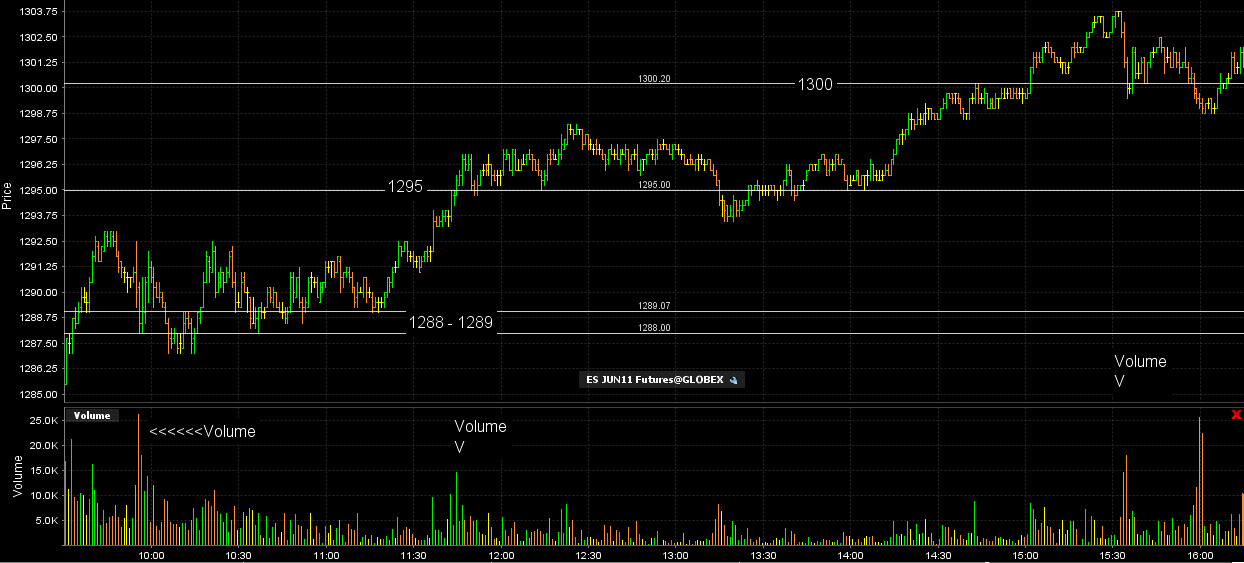 The upper zone not shown on the chart is up near 1308 just in case we rally in the
O/N session
on Sunday
I will not be fading the 95 IF we come back up to it now because todays volume bar is also on the low near the other volume of 88 - 89...that implies buyers to me so that would increase the odds for 1300 to print
trade back to 93.50 will stop cuurent short out....trying to get new
rth
lows
60 minute candle closing weak... waiting for to
IB
close and then see if the market can break the
IB
Low with a nice volume surge !
Originally posted by koolblue

BINGO on my expected buy zone 1290.50-1291.00... now can they muster a rally?...

Bruce, see those 5 min
triples
at 1298.75? from around 6:00 this morning? I bet the market does too!
i'm showing a possible 1282 today. not sure i would be a buyer. i am standing aside to see how all the news from japan plays out
Click image for original size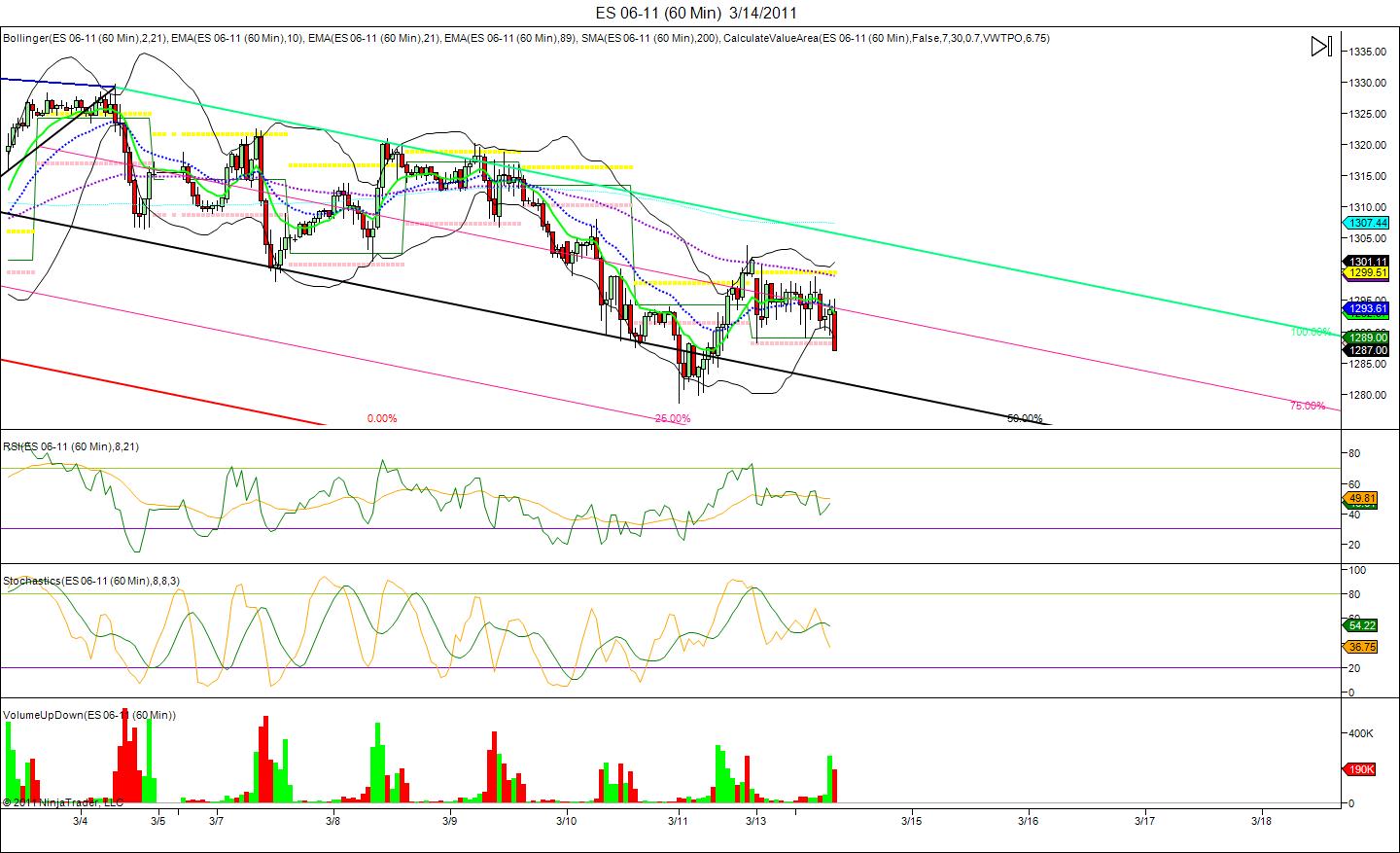 Originally posted by koolblue

Long from 1287.25...

Nicely done, they tested 87.00 three times and it held !