ES Key numbers for 3-14-11
ES Key numbers for 3-14-11
Here are the key numbers from Fridays trade and a chart with the volume showing why they are key. On your own charts you can compare where your high volume is with price.
1300
1295
1288 - 1289
Click image for original size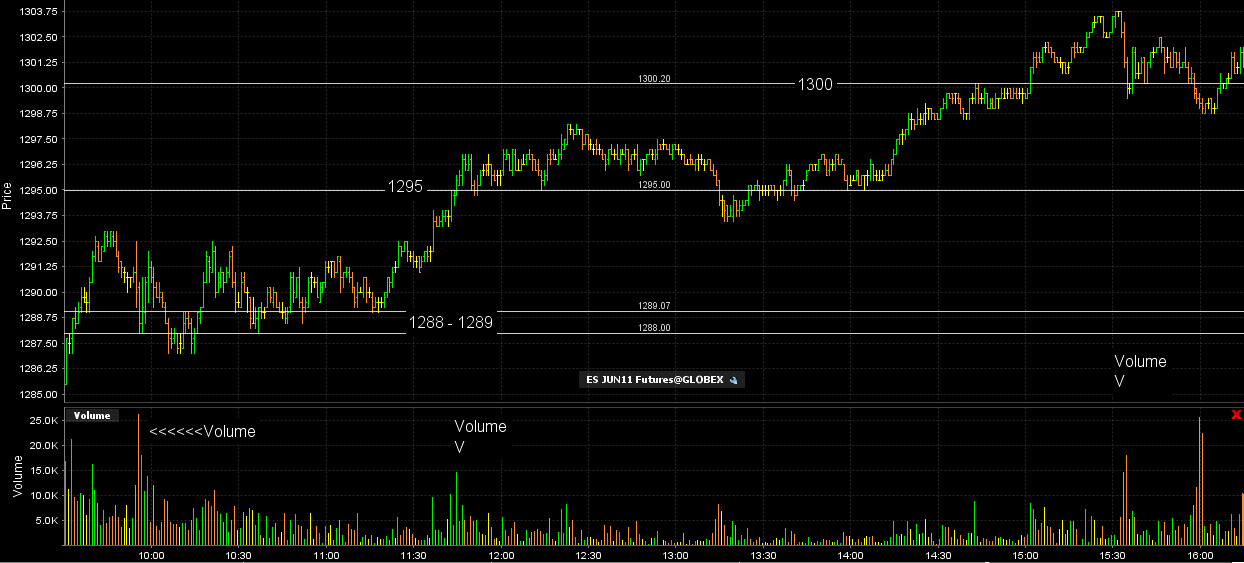 The upper zone not shown on the chart is up near 1308 just in case we rally in the
O/N session
on Sunday
note that avg daily range for the last 5 or 10 days is around 22 handles.. and todays high 1300.75-22=1278.75!
Optimus
..I have a number also down at 82.50 - 83 as it was a Volume node made by TIME in the
O/N
on friday....
Originally posted by koolblue

Hope so guys!...long now from 1283.25 (usual stop to start)

but keep in mind that 30 min projection!!!