ES 3-24-2011
Here is the developing
RTH
weekly profile. Obviously prices are well above this at the moment. Also on the chart is Paul's Monday Range fib extension where if prices reach the 1.618 extension of Monday's
RTH
range on either side the probabilities of prices hitting the 2.000 range are extremely high during the rest of the week. In this case to the
tick
almost!
Click image for original size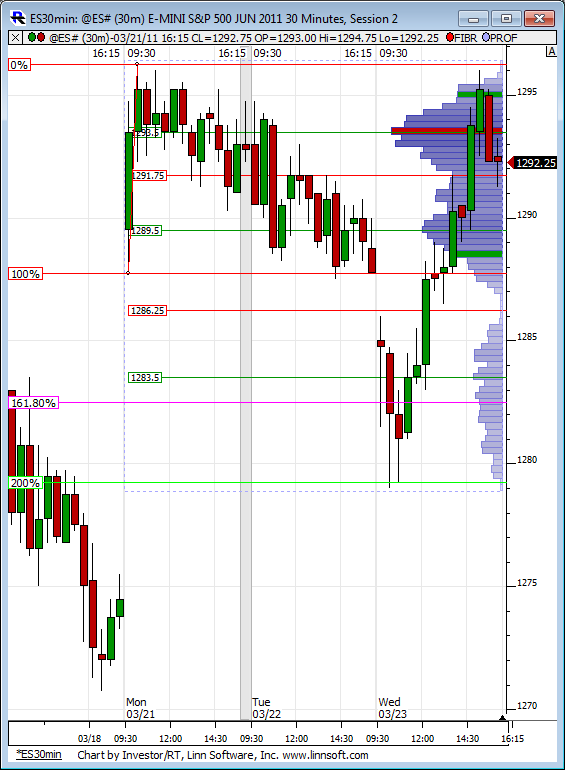 i will take one off at 1297.00, and let the runner run!!!
Originally posted by koolblue



Originally posted by prestwickdrive



Originally posted by koolblue

Nice call P.T. and Lorn! 1296 is of course the 'gap' fill and theoratically should be of some support! Itake note of the fact that daily notes page here at mypivots shows the avg daily range recently of about 21.50 handles and with the daily low at 1289.25 do da maff! More reason to expect apex getting hit?




Hi KB. Isn't the gap from yesterday's close at 1292.0? Where is a gap at 1296 from? TY.


Technically ,yes, but i was referring to yesterdays high at 1296.00. For me, (and a few other 'gap' people) when ever we have a gap outside of the previous days range,ie: the high of the day, the odds are for a decent, perhaps even trend day up.Also generally the gap isnt always filled. If the gap is within the previous days range, it generally indicate a non trending market. ps: still alive on this long with my usual starting stop.

Thanks for the clarification. I haven't heard that referred to as
gap
before but it makes sense.
don't like that open and drive down and IF my
delta
chart with
IB
is working then this market will see 91.25 soon
my long term charts 60 m and 240 show we are heading lower.. to 1289 possible lower.. will post charts
Click image for original size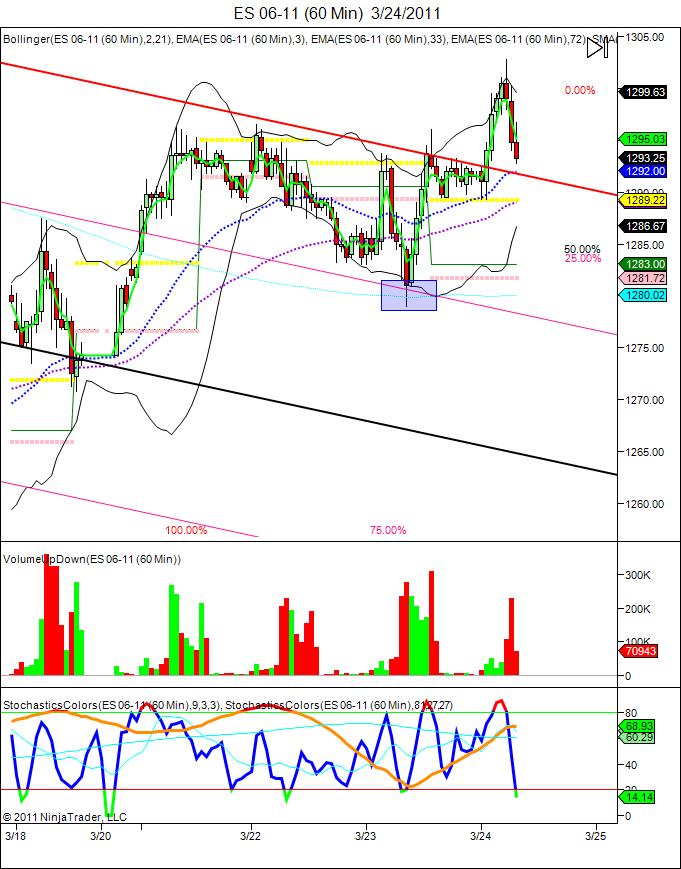 here's a 5 minute
RTH
showing nothing but selling and should be heading lower
Click image for original size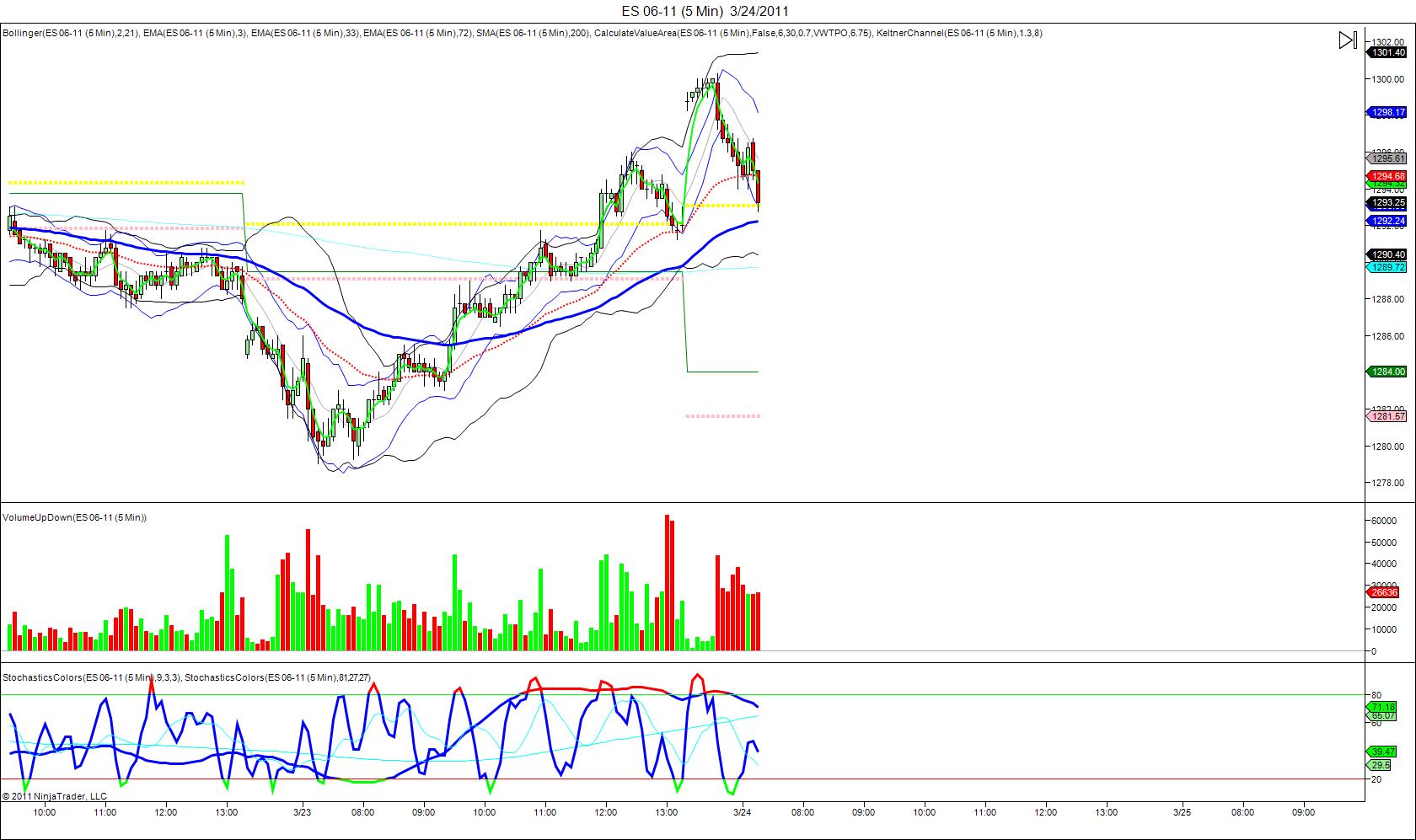 ouch!..stopped at 1292.50 for a 3 handle loss!...still looking to buy soon..
1302.75-1298.75 projects 1292.25
1302.75-1298.0 projects 1290.25
Big volume yesterday was 95.50 so YD high becomes more important than usual...and if my data was correct it was sellers..

Other keys were 91.25 and the Powerful 87.50///


Up top I only really have 1299...but that open and drive has me still leaning short..selling 95.75 now
s&p 500 cash high today...1311.34! Thats now a magnet,imho!