ES 12-17-08
thanks Kool.....I'm flat at 07.75......High volume low is at 06 so want to be out ahead of it
I want to take this moment to give you folks the accolades ( that's a big word for me) that you all deserve. I don't say it enough...especially when I am in here trading. I believe it is because I am a bit more nervous trading and while posting....I'm actually a fairly low key guy/trader...

Anyway the good thoughts are there and I am always impressed with you folks and your work....Just didn't want to miss the opportunity to send some positives vibes your way too...
I still see that spike at the 902.50 high.....FWIW....I would expect them to try and chop around the 06 - 10 a bit more....a direct hit on 02.50 will surprise me without some back and forth in the 6 - 10 zone
and thanks for those Kick ass chart too...that $
tick
divergence
was a beauty...the yM actually made a new high while the
ES
didn't.......
that spike is actually at 903 even for it's high....actual low for this swing is 903.25.....so far ! I think they are gonna go for it.....below that is the 99.50 spike high......I'm done and no trades ...so just babbling here
Click image for original size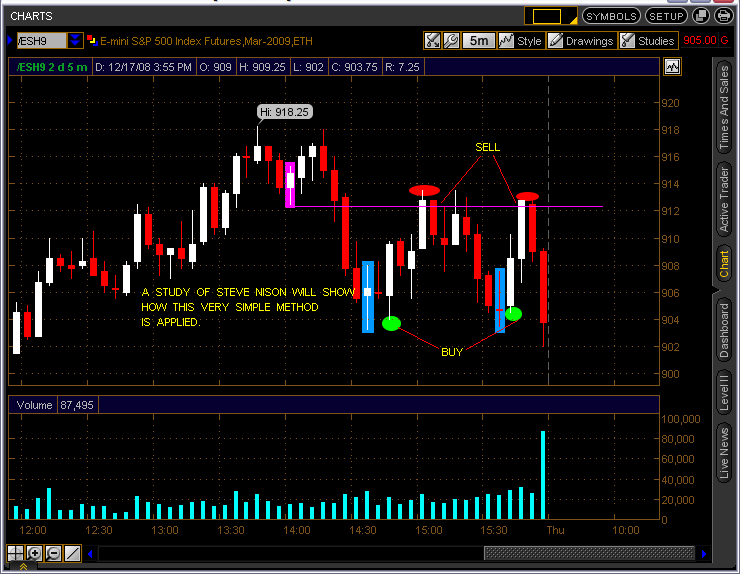 Thanks to all the great traders in this forum.
I hope you all have a great '09
God bless......Bye