ES 12-17-08
so many trades; so little time. I don't see how you guys
post so much and trade. My hats off to you
so this 06 - 910 zone is formed on high volume a bit after noon e.s.T...so the
POC
in theory will end up here as Volume attracts price...but we know the areas long before the day is over...
I'm rooting for those 16's and the late day rally even though I'm not working anything....
just for academic reasons..and redsix....it is stressful at best for me...can't speak for others..
that volume area is like a rubber band that just won't snap some days...but if it does then watch out..

If only we knew when it would snap and when it would keep acting like a magnet....
Click image for original size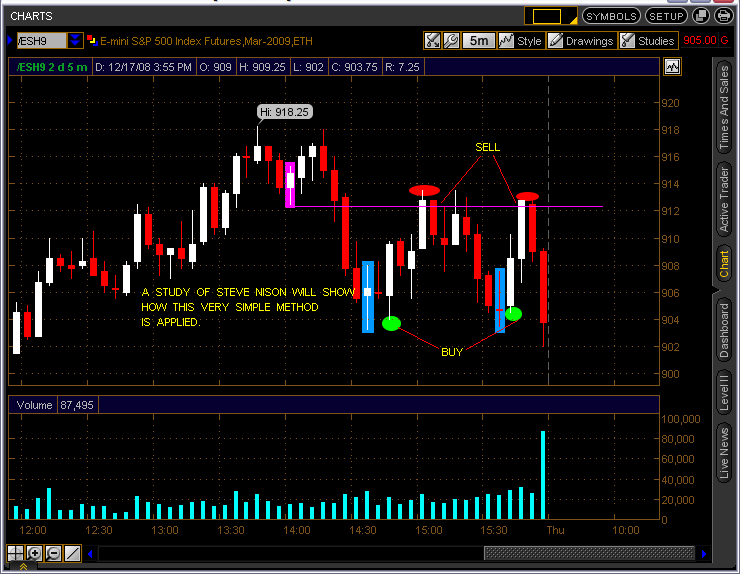 Thanks to all the great traders in this forum.
I hope you all have a great '09
God bless......Bye