ES 12-17-08
I'm reposting this here to get your thoughts:
How would you guys feel about having a thread just for chart postings as there are so many good ones posted in the
ES
daytrading threads but if you don't get to view them all day it can be very time consuming to wade through 40 - 50 pages to find the charts etc.......My thoughts where maybe a "sister Thread" like
"Charts from 12-16" trading or something like that.....would that be too much of a hassle?
It just seems a waste to have all these great charts left in a Traders Lounge section of a forum. I think it would be nice if we can find them easier and for folks in the future to see them without searching through all the Traders Lounge daytrading threads....
Just an idea..
Bruce
903.50 is the start of the second highest volume that I have today....lets hope we can overcome this one and keep going up
look at those beautiful 4 matching highs on the one minute.....awesome!! They see them TOO! just ran em out....so cool!
Click image for original size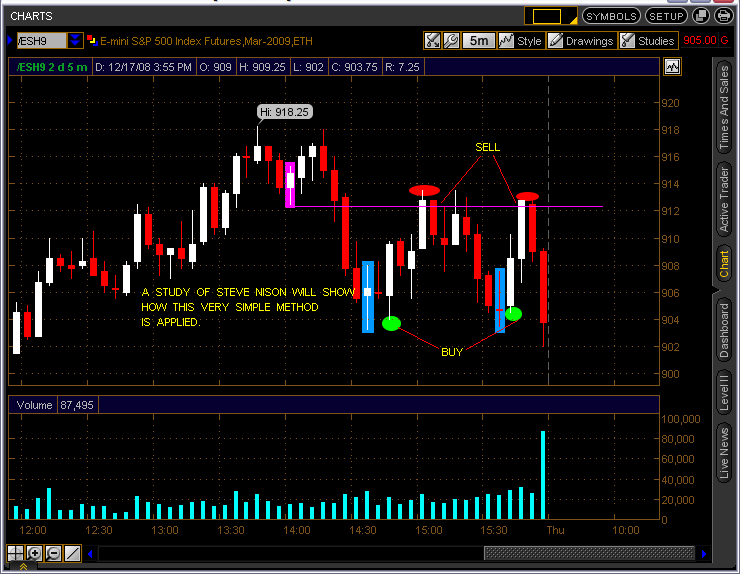 Thanks to all the great traders in this forum.
I hope you all have a great '09
God bless......Bye