ES 12-17-08
quote:

---

Originally posted by BruceM

I'm rooting for those 16's and the late day rally even though I'm not working anything....
just for academic reasons..and redsix....it is stressful at best for me...can't speak for others..


---
Bruce;
I did't intend to imply anything. I think it's good
for everybody that you post.
Thanks for all that you do!!!
you sure did,pal... plus those dam closing
ticks
...good for 70 handles down minimum EVERYtime since Aug!
Personally, it is extremely hard to trade and post and i wont do it forever, but my whole purpose of coming to this website was to share my 'methods' and help some folk! I feel ive accomplished that and in fact i think a few who use my techniques can out trade me now,and i feel good about that!
GREAT TRADE
VO
! but you called that 'back to 3.25 ' so well why didnt you enter closer to that?
Click image for original size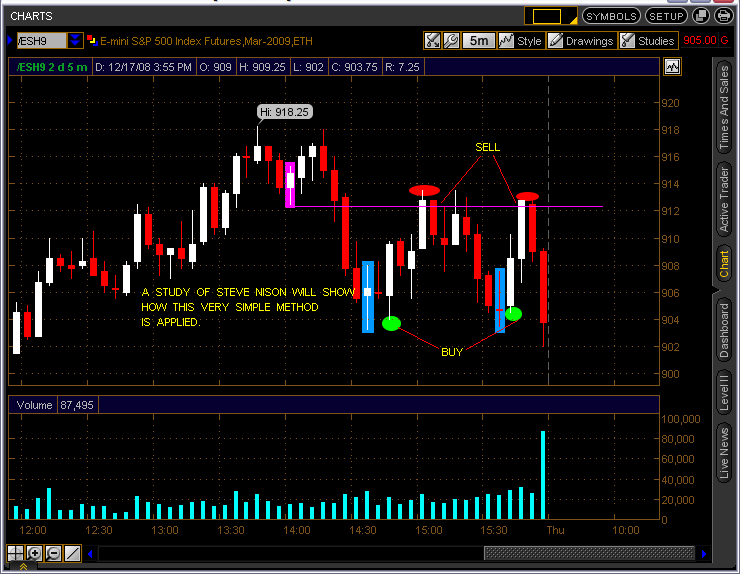 Thanks to all the great traders in this forum.
I hope you all have a great '09
God bless......Bye